September 22, 2020 10.22 am
This story is over 38 months old
Lincolnshire faced with 500 coronavirus cases daily in October
County urged to stick to new restrictions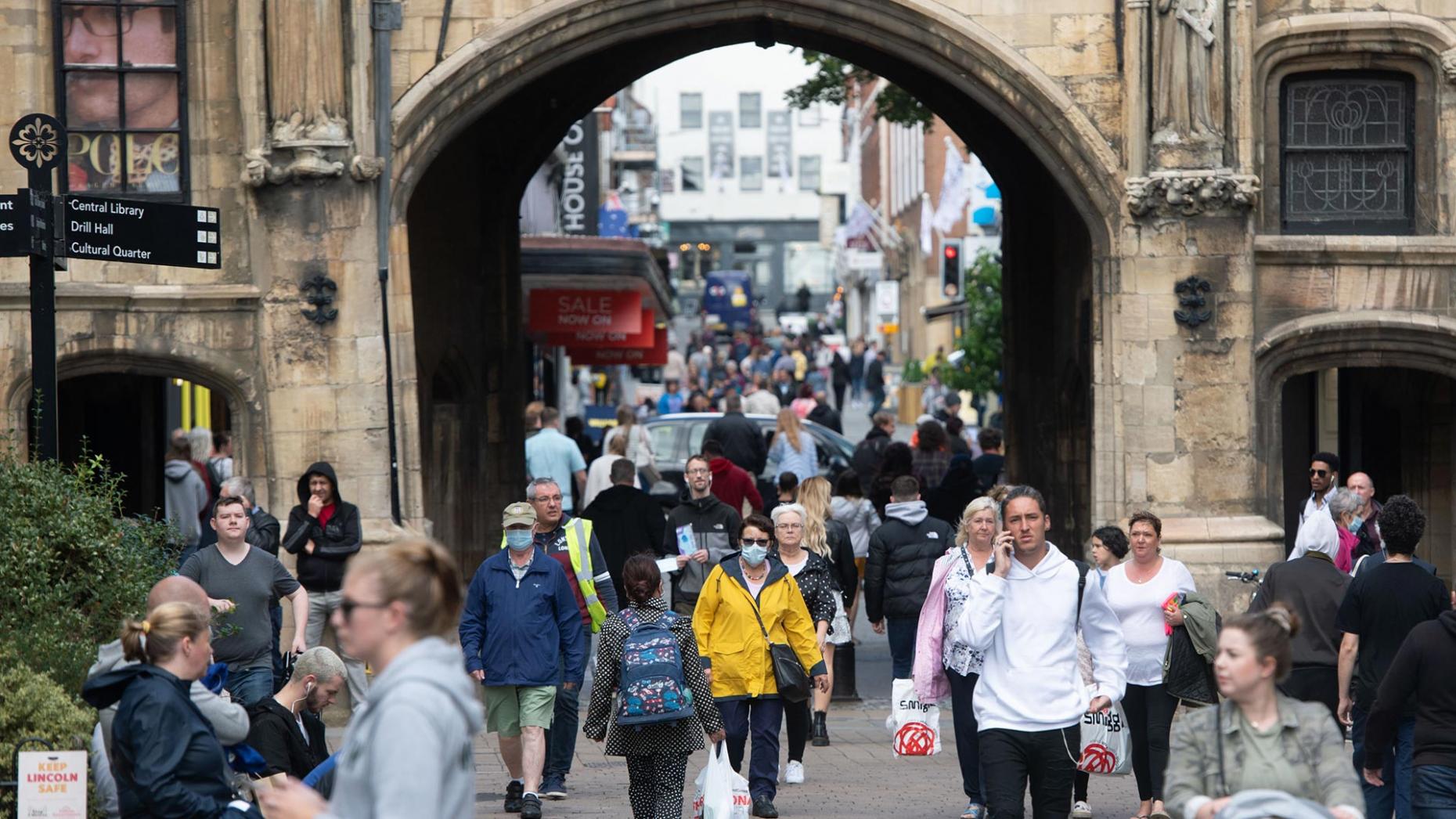 Lincolnshire could see nearly 500 cases a day by the middle of October if measures aren't taken to stop the spread of COVID-19.
The government's chief scientific and medical advisors said on Monday that the UK could face see 50,000 cases per day nationally by that point, as they warned the UK needed to "get in control".
Assistant director of public health for Lincolnshire County Council Derek McGinty said on Tuesday that the county would reflect on average about 1% of the national cases – around 480.
He said the majority of cases experienced only a mild illness, but added that it was still a lot of people having to self-isolate and not necessarily able to work, or take children to school.
However, he's still not expecting a need to call for even tighter local lockdown restrictions as the county's rise reflected the national figures.
"We're not bucking the trend in terms of the numbers, but our overall rate of infection across our population is still relatively low, significantly lower, than the rest of the country," he said.
Later on Tuesday Prime Minister Boris Johnson is expected to announce new restrictions including a 10pm curfew for pubs and restaurants from Thursday, and renewed calls for employees to work from home if possible.
It comes as numbers have spiked to around 4,000 a day recently.
However, people are already speculating over how they might dodge the rules — including drinking earlier, faster or in groups at home after closing time.
Mr McGinty hoped "the majority of us will see sense given the way the numbers are going and the relatively minor additional restrictions" due later today.
"There will always be some people who will not feel that they need to follow those rules and will try and work their way around them, that's just quite sad.
"People are thinking about themselves and their ability to have a little bit more alcohol, rather than thinking about the general position of the rest of the community."
He said he understood the fatigue people might be facing, especially when Lincolnshire has not seen as much of the threat of COVID as others.
However, he added: "If we decide in Lincolnshire that we are going to run the restrictions to our movements at a lower level than everybody else because we think we're relatively safe, then that could quite quickly backfire on us as we go into autumn and winter."