September 4, 2020 10.58 am
This story is over 15 months old
Orphaned hare keeps hopping back to its human home
A Clover-ly story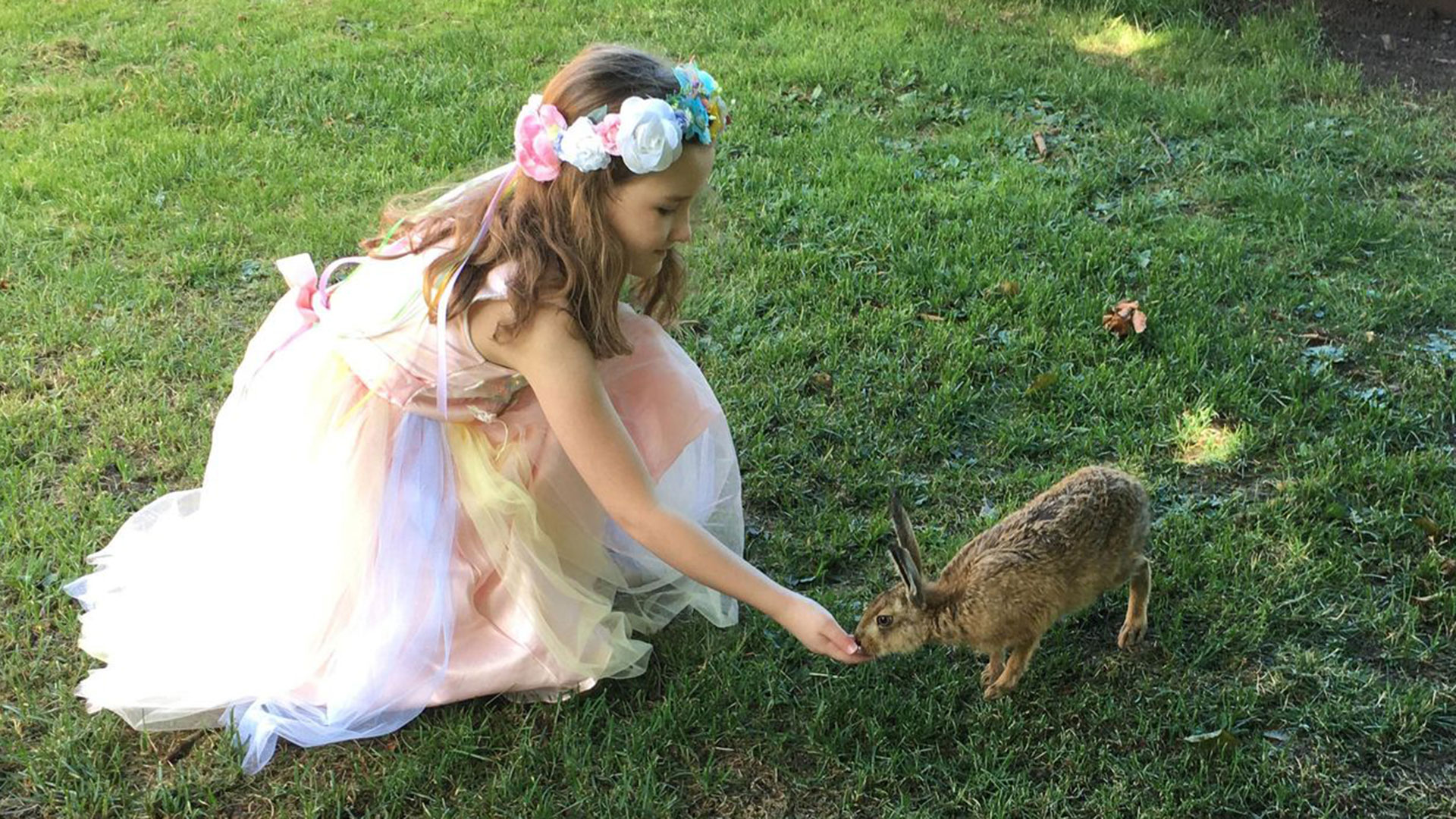 A hare that was hand-reared by a Lincolnshire family before being released back into the wild keeps coming back to visit them.
Natasha Terry and her husband Mark, from Gosberton near Spalding, found a female hare a day after seeing a dead adult hare in their garden.
They took her in on April 6 after she approached Mark crying, and so they looked after her, eventually naming her Clover.
The Terry family raised Clover for two months, before releasing her into the wild once she was ready to live on her own.
Clover clearly liked the family, and now regularly comes back to the house to visit the Terrys, even coming into the house of her own accord.
This was all a new experience for Natasha, who said she'd never hand-reared an animal before.
She told Lincolnshire Reporter: "We have only ever had pets before (dogs, goats, chickens etc.) so this was all new to us.
"We have never hand reared an animal before, so it was a steep learning curve with lots of searching on the internet.
"Because of lockdown we couldn't travel to a hare rescue centre so the only option was to give her the best chance and hand rear her ourselves.
Clover has been coming back to visit for over two months now since being freed by the Terrys in June.
Natasha said: "She comes back to see us nearly every day, often one of us will be in the garden and she will hop over.
"It's such a special experience having her come back to visit, I don't think the novelty will ever wear off.
"On one visit she came into the house which was surprising she had a good look round and even went upstairs and looked into our wardrobe mirror."
During her time at the house, Clover developed a strong pet relationship with the Terry's daughter, Eliza, even coming to visit her on Eliza's birthday.
Natasha said: "Our youngest daughter was delighted that she came and saw her on her 9th birthday. It was like she came to wish her a happy birthday."