October 22, 2020 4.58 pm
This story is over 14 months old
Lincoln PCSO retires after 30 years of service
A well known face in the Bailgate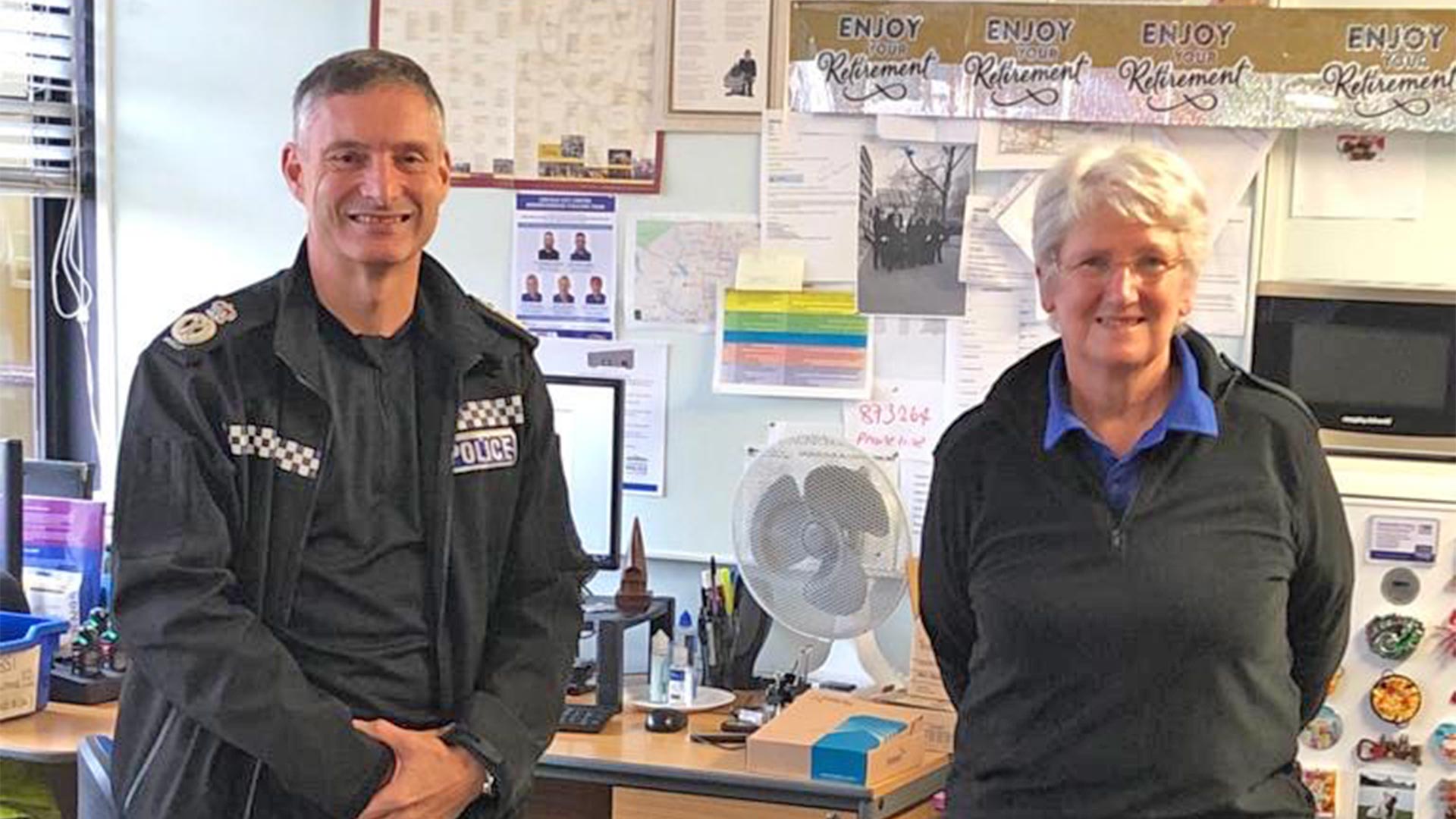 A Lincolnshire Police officer has retired after three decades of service, including 15 years each as a traffic warden and PCSO.
Chief Constable Bill Skelly came to the police offices at Lincoln City Hall to say farewell to PCSO Margaret Marelli on her last working day on Wednesday, October 21.
Margaret served the Bailgate area and Lincolnshire Police praised her contribution to force.
They said: "She will be greatly missed by the team as well as the people of the Bailgate area of Lincoln whom she has served so well.
"Due to COVID it was a very small goodbye but we know many, many people would have wanted to pass on their regards.
"Margaret said she would have liked to carry on, but years of walking up and down Steep Hill mean that whilst the mind is willing the body no longer is.
"Farewell Margaret. Thank you for your service, and the very best in your well deserved retirement."