October 5, 2020 11.02 am
This story is over 14 months old
Two teens arrested after large knife seized in Lincoln city centre
One suspect tried to hide behind a bin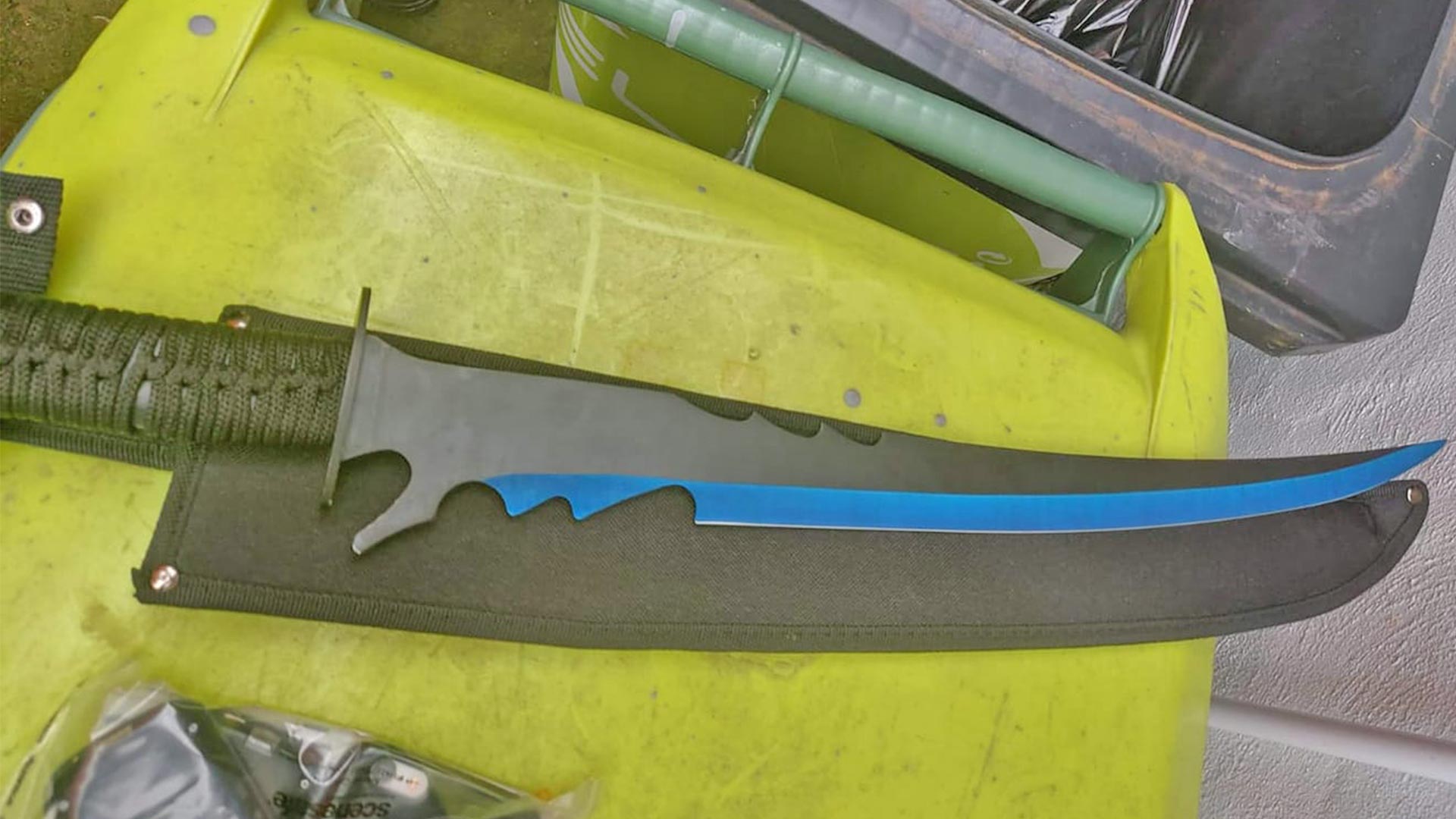 Two young men aged 17 and 18 were arrested after a large knife with a blade around 15cm long was seized on the streets of Lincoln.
The locking knife was found after officers detained two men who were behaving suspiciously in Lincoln city centre on Friday afternoon.
Numerous wraps of suspected Class A drugs and the large knife were found in nearby bins.
Lincoln Police's Impact team spotted the two individuals they had previously seen to deal drugs. CCTV picked them up and guided in the officers from the force's NC14 team.
The men ran and police chased them on foot through the city centre.
PC Groom caught one of them, who was wanted for a breach of a court order, while PC Town joined them with the police van.
CCTV tracked the movements of the second suspect, who hid behind some bins.
He then tried to make a run for it again as police officers approached, but fell over and was quickly detained.
Superintendent Paul Timmins said: "Carrying a weapon of any kind, let alone one of this size and nature, can have utterly devastating consequences.
"We want Lincolnshire to remain a safe county and remain committed to removing potentially lethal weapons from our streets. Our work under Operation Raptor has already seen dozens of weapons seized and we'll continue taking action to keep the county as safe as possible in order to protect our communities."