October 2, 2020 5.03 pm
This story is over 14 months old
US Air Force jets fly in to RAF Coningsby for training
American jet fighters join RAF pilots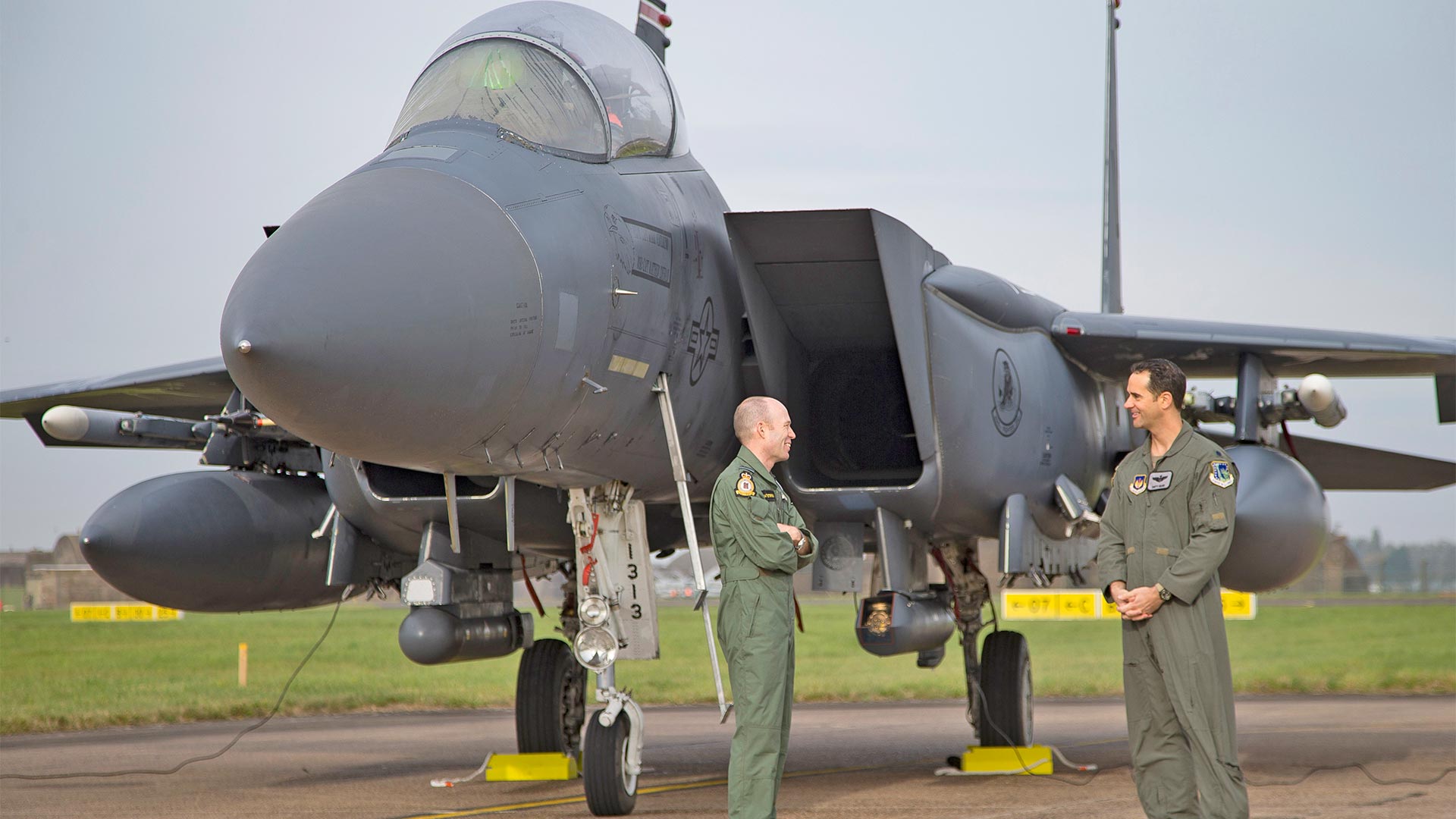 RAF Coningsby hosted US Air Force jet fighters this week as part of a three-day training exercise.
The United States Air Force is testing new ways of deploying its aircraft during potential crises through the Agile Combat Employment concept.
The recent Mission Assurance Exercise saw a number of F-15E Strike Eagles from Lakenheath operated from Coningsby alongside RAF Typhoons.
USAF Colonel Jason Camilletti, Commander of the 48th Fighter Wing, said: "ACE means fighting on the move, with small units and small footprints.
"Exercising elements of ACE enables US forces in Europe to operate from locations with varying levels of capacity and support, ensuring airmen and aircrews are postured to deliver lethal combat power across the spectrum of military operations."
Group Captain Matt Peterson, Station Commander at RAF Coningsby, said: "Our two air forces share a long and distinguished history of co-operation, achievement, and joint sacrifice.
"For example, in World War Two US airman Lieutenant Carl Joseph Van-Horn sadly died flying from Coningsby on D-Day in 1944.
"The Typhoon squadrons based here train weekly with our colleagues from RAF Lakenheath over the North Sea, deepening our understanding of how our respective forces operate; honing the skills required to operate in coalitions around the world.
"Hosting the Strike Eagles here is part of that ongoing process that further strengthens the already close ties between our stations."