December 23, 2020 4.17 pm
This story is over 18 months old
Lincoln hospital extension plans approved
"A new standard of mental health care"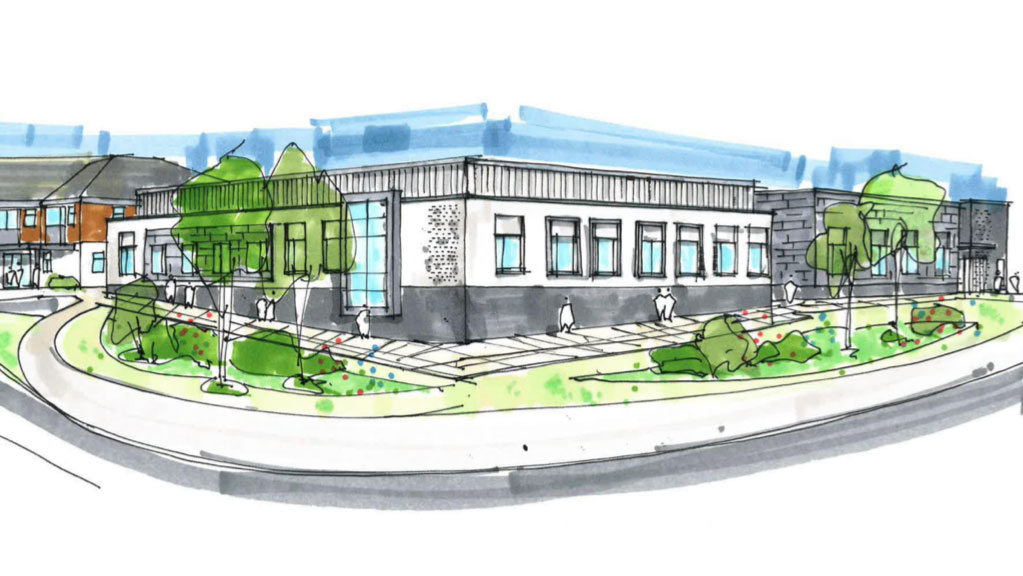 City of Lincoln Council have approved plans to extend the Peter Hodgkinson Centre at Lincoln County Hospital into two new 20 ensuite wards, as part of a £37 million fund.
The plans are part of an NHS initiative to eradicate dormitory accommodation in mental health settings and has been described by Lincolnshire Partnership Foundation Trust (LPFT) as "a new standard of mental health care".
It hopes to remove clinical risk, improve privacy and dignity, promote wellbeing and recovery, as well as preventing COVID-19 infection risks.
The Peter Hodgkinson Centre is part of Lincoln County Hospital and provides Adult Mental Heath Inpatients Services, overseen by LPFT.
LPFT submitted plans drawn up by Gilling Dod Architects, who have simplicity and minimalism in mind for the extension.
There will be a new corridor link to the existing Peter Hodgkinson Centre, external finishes, an entrance canopy and improved car parking with associated landscaping works.
The wards will have bed areas, day, dining and living spaces as well as therapy and clinical rooms to aid recovery and promote mental wellbeing.
Staff welfare spaces will also be provided in the new development to ensure nursing staff have areas for breaks and support.
A new visiting suite is included in the plans and a new multi-faith/sanctuary area to improve wellbeing and connections with home and loved ones.
Sarah Connery, acting Chief Executive at Lincolnshire Partnership NHS Foundation Trust, said: "We have had a clear ambition for some time to improve our patient environments and eradicate dormitory ward accommodation across all of our mental health hospital based services.
"Currently, three of our adult mental health wards in Lincoln and Boston still use dormitory accommodation.
"We are pleased to report that we have recently been successful in securing £37 million in funding to convert these environments to individual bedrooms for our patients.
"The planning permission for an extension to Peter Hodgkinson Centre will enable us to re-provide our two existing wards to a ground floor with access to outdoor space and a much improved patient environment.
"This funding will enable us to begin to deliver our aspirations for the unit to meet all the modern standards of mental health inpatient care and provide an outstanding patient experience."
She added: "This is incredibly exciting news for the trust and our patients and staff, and we will continue to work with our service users, carers and staff on the final designs early in the New Year."