January 22, 2021 5.22 pm
This story is over 34 months old
1,643 COVID-19 cases and 83 deaths in Greater Lincolnshire this week
Fewer cases but more deaths this week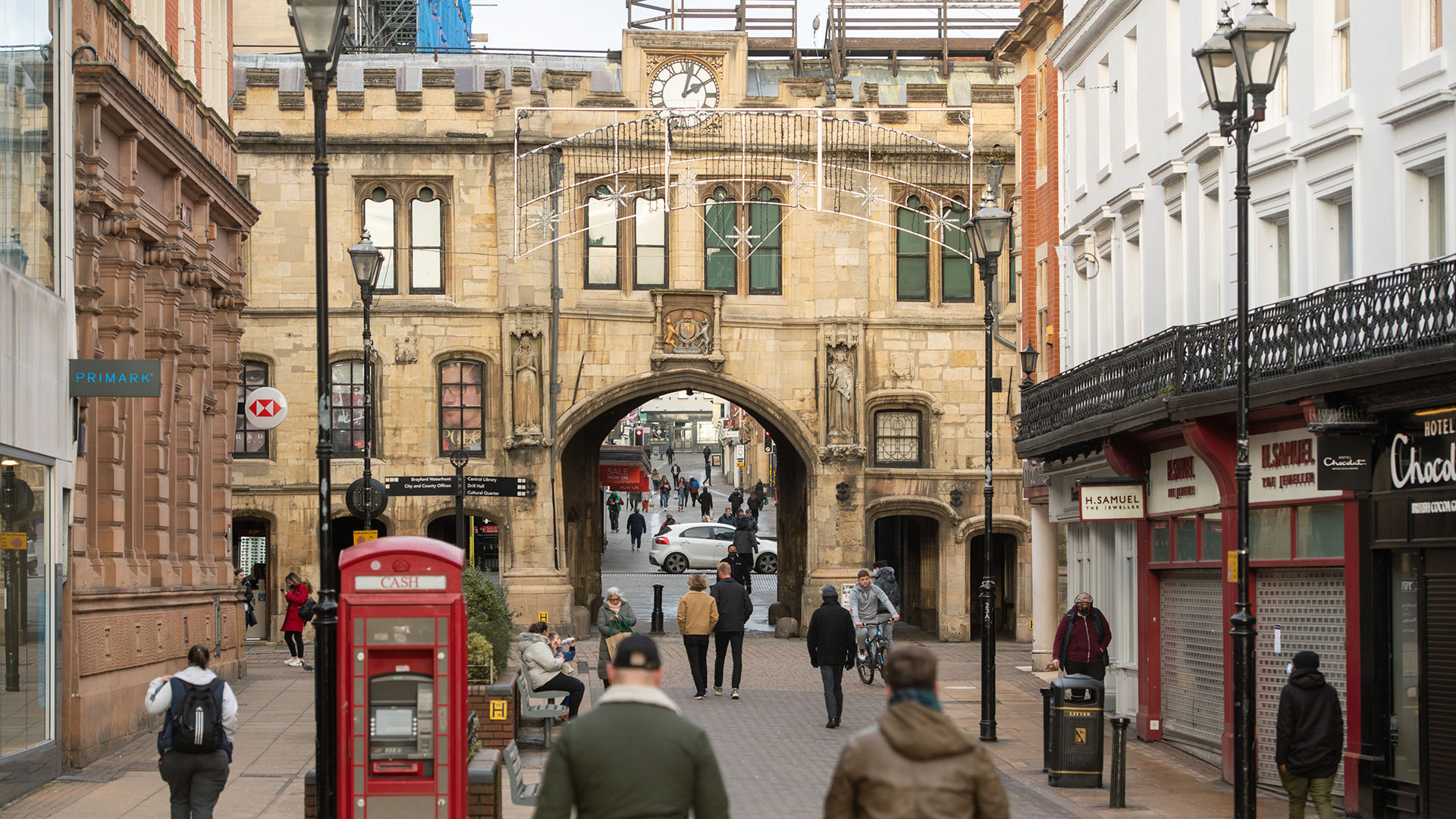 There have been 1,643 new coronavirus cases and 83 COVID-related deaths in Greater Lincolnshire this week – compared to 1,670 cases and 71 deaths last week.
Some 304 new cases and 17 deaths were reported in Greater Lincolnshire on Friday – the third day in a row with 17 deaths.
The government's COVID-19 dashboard recorded 252 new cases in Lincolnshire, 28 in North Lincolnshire and 24 in North East Lincolnshire.
On Friday, 14 deaths were registered in Lincolnshire, two in North East Lincolnshire and one in North Lincolnshire. These figures include deaths both in and out of hospitals, as well as residents in hospitals outside the county.
NHS England reported six new local hospital deaths at United Lincolnshire Hospitals Trust, four at Northern Lincolnshire and Goole NHS Foundation Trust (NLAG) and one at Lincolnshire Community Health Service hospitals. Some 51 hospital deaths have been recorded this week, compared to 48 last week.
On Friday, national cases increased by 40,261 to 3,583,907, while deaths rose by 1,401 to 95,981.
Lincolnshire health bosses estimate that 80-90% of new coronavirus cases in the county are now a mutant, more infectious strain of COVID.
Figures earlier this week said that by January 8, 59.2% of cases had confirmed the new virus — up from 36% by the end of 2020 — and now county leaders estimate the number to be even higher.
The COVID mutation that has taken over most new cases in Lincolnshire is not only more infectious, but also more deadly, it has been revealed.
NHS bosses are hoping to offer all care homes in Lincolnshire the first COVID vaccine dose by the end of the week. This comes as almost 5.4 million people have received jabs nationally.
Director of Nursing at Lincolnshire CCG Martin Fahy told BBC Radio Lincolnshire that about three quarters has been completed so far.
A single week in December saw Lincolnshire deaths reach 13 times the yearly average, explained local health bosses frustrated with COVID deniers.
Lincolnshire County Council's Director of Public Health Professor Derek Ward explained that the week including December 14 would usually see an average of 23 deaths, but 2020 say 301 deaths that week.
In national news, there are no plans to pay everyone in England who tests positive for COVID-19 £500 to self-isolate, No 10 has said.
The PM's official spokesman said there was already a £500 payment available for those on low incomes who could not work from home and had to isolate.
The coronavirus R number in the UK has fallen sharply since last week, suggesting the lockdown is slowing the spread of coronavirus.
The R, which refers to the number of people that an infected person will pass COVID-19 on to, is between 0.8 and 1 across the UK, according to the figures released by the Government Office for Science and the Scientific Advisory Group for Emergencies (SAGE).
This means for every 10 people infected with COVID-19, they will pass the virus on to between eight and 10 others.
Lincoln City has taken the top spot with the highest infection rate in Greater Lincolnshire.
This week saw South Holland at the top which was put down to two outbreaks in care homes with up to 100 cases. South Holland has now dropped to third place in the region.
Greater Lincolnshire still remains way below the national average infection rate of 472.9, with just 217.3 per 100,000 of the population.
Here's Greater Lincolnshire's infection rate over the last seven days up to January 22 according to the government dashboard:
---
Coronavirus data for Greater Lincolnshire on Friday, January 22
45,645 cases (up 304)
31,814 in Lincolnshire (up 252)
7,067 in North Lincolnshire (up 28)
6,764 in North East Lincolnshire (up 24)
1,760 deaths (up 17)
1,255 from Lincolnshire (up 14)
272 from North Lincolnshire (up one)
233 from North East Lincolnshire (up two)
of which 1,047 hospital deaths (up 11)
638 at United Lincolnshire Hospitals Trust (up six)
32 at Lincolnshire Community Health Service hospitals (up one)
1 at Lincolnshire Partnership Foundation Trust (no change)
376 in Northern Lincolnshire (NLAG) (up four)
3,583,907 UK cases, 95,981 deaths
DATA SOURCE — FIGURES CORRECT AT THE TIME OF the latest update. postcode data includes deaths not in healthcare facilities or in hospitals outside authority boundaries.