February 9, 2021 3.51 pm
This story is over 10 months old
County council plans new £2m recycling centre for Horncastle
And it would save it money too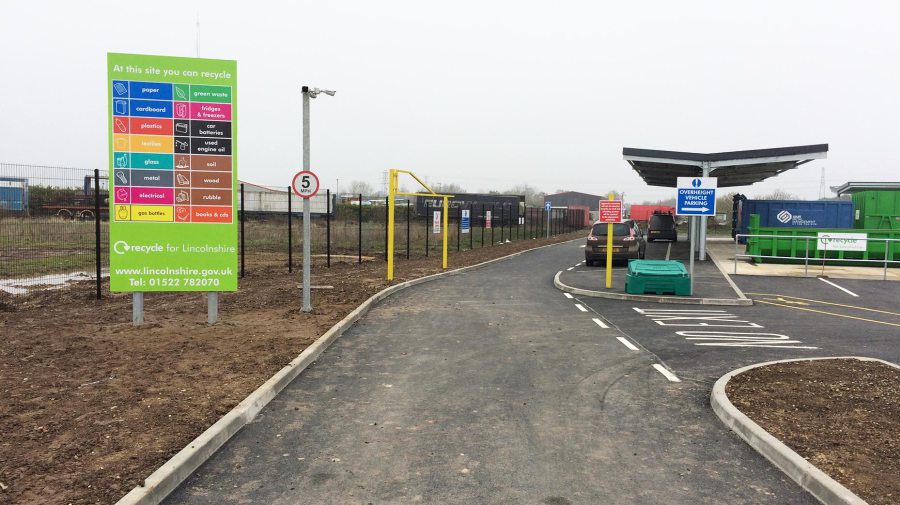 A new £2 million household waste recycling centre (HWRC) could save Lincolnshire County Council more than £200,000 a year if given the go ahead.
The council's Environment and Economy Scrutiny Committee will be asked to support the construction of a new centre in Tattershall next Tuesday.
A report before members says that FCC Environment, which runs the only privately-owned site in Kirkby on Bain, is due to decommission the site this year.
Although the council's contract for the service expired in 2020, it has an agreement to maintain the service until the end of 2021.
The new centre, on a closed landfill site the council owns at Tattershall Lagoons, will initially costs £1,950,000 to build, and the council estimates an annual cost of £138-192,000 a year.
However, the current contract is worth £425,000 a year, so bosses say the new site could bringing savings between £208-287,000 depending on whether the management of the site is provided by external contractors or run in-house.
The report says there is an option not to provide a replacement facility, which would save the £1.95m initial cost and the £425,000 a year, but would leave Horncastle-area residents without a recycling centre.
"Proceeding with the construction of a new HWRC will maintain the service in the Horncastle area and meet [policy] requirements," said the report.
"The service is highly valued by the public and this has been demonstrated by the changes which were brought about due to the COVID-19 pandemic which caused a significant increase in complaints.
"If a site is not provided, residents of the Horncastle area will have to travel further distance to dispose of their household waste, which will increase damage to the environment through longer car journeys.
"This would also increase pressure at the nearest HWRCs such as Market Rasen, Lincoln and Sleaford."
If approved, council officers hope to submit plans by March and begin building in June for a November opening date.