March 11, 2021 10.24 am
This story is over 15 months old
£3.6m Cleethorpes footbridge approved after controversial crossing closure
Network Rail will put a bridge over the Suggitts Lane crossing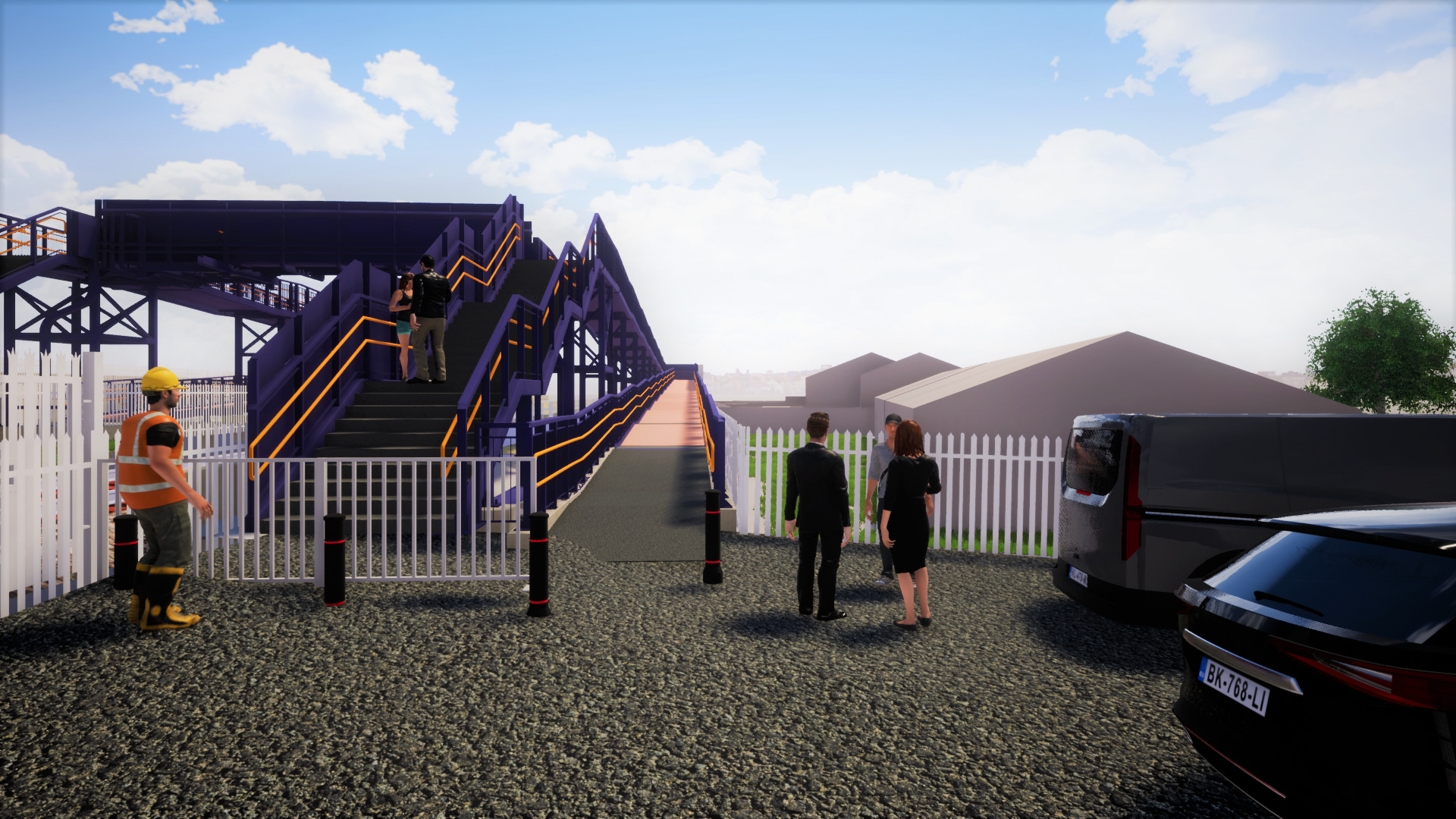 North East Lincolnshire Council leaders have approved a new £3.6 million footbridge which is hoped to solve the controversial closure of a crossing in Cleethorpes.
Network Rail closed public access to the Suggitt's Lane level crossing in April 2019 for safety reasons, sparking a campaign with more than 4,000 signatures which was taken to the House of Commons by the town's MP Martin Vickers.
Now Network Rail agreed to build a new footbridge over the railway and on Wednesday North East Lincolnshire Council Cabinet members gave it the go ahead.
At the meeting, Councillor Stan Swinburne, Portfolio Holder for Environment and Transport, thanked campaigners and officers for their efforts.
"It's long time that we've been going on for this […] I'm pleased we're at this stage now, and I'm sure that the residents' action group will approve and be pleased with the way forward.
"We can actually see now, light at the end of the tunnel, or to the crossing across back to Cleethorpes."
New images of the plans were released by Network Rail prior to the meeting.
Following the meeting, Matt Rice, Route Director for Network Rail's North and East route, said he was "delighted" about the decision.
"We know how important access over the railway is for people in Cleethorpes and we appreciate their continued patience whilst we've worked with the council to find the best option," he said.
Cleethorpes MP Martin Vickers said: "Whilst I disagreed with Network Rail's initial decision, I am grateful to them for helping to reach a conclusion which will allow all residents – whether able-bodied or disabled – to safely cross the railway line at Suggitt's Lane.
"I know this will also be welcome news to local people and the nearby businesses which have been adversely affected by the closure."