April 23, 2021 11.20 am
This story is over 14 months old
Grantham care home to close COVID unit as transmission rates drop
It will close at the end of the month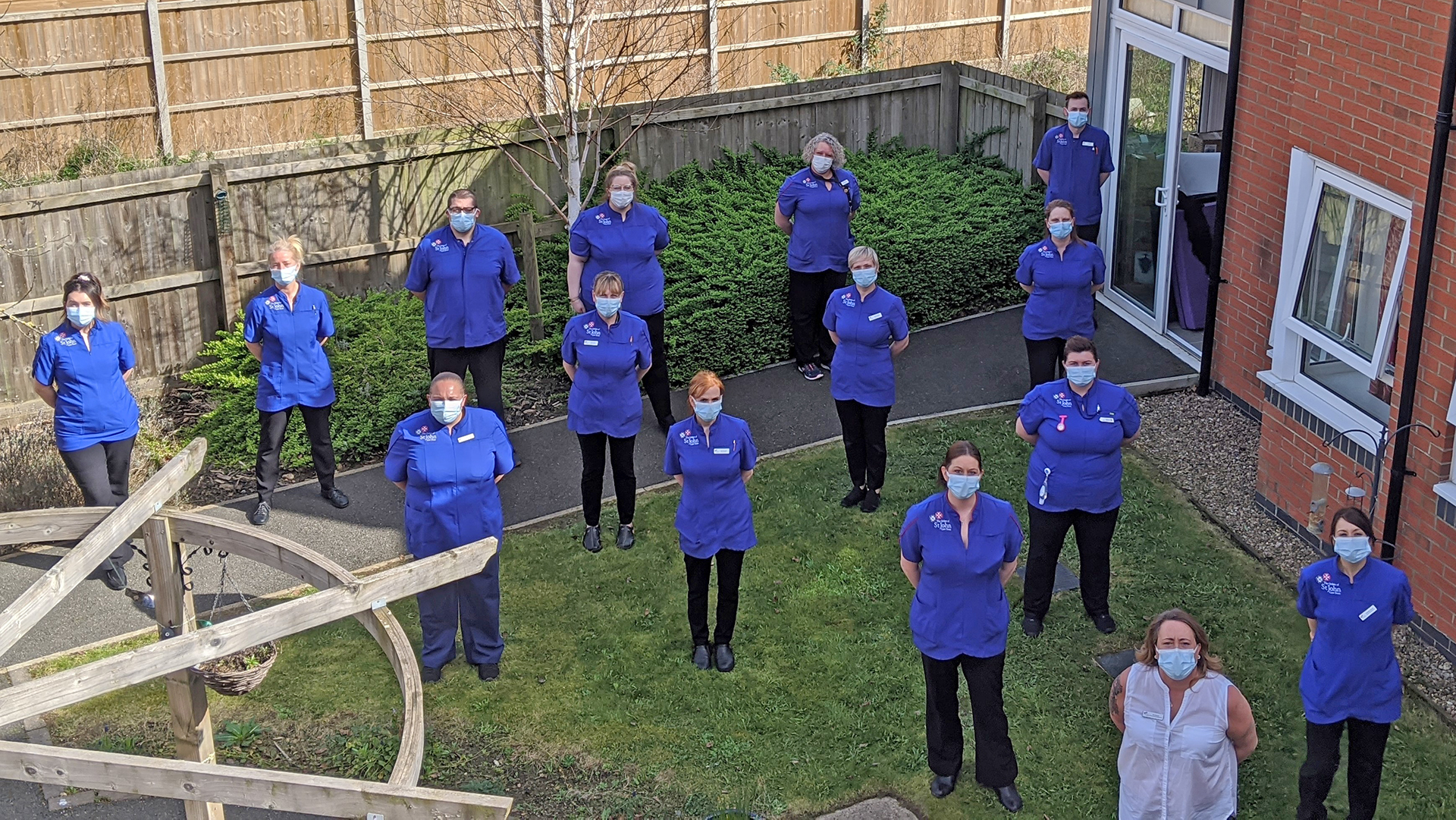 A care home in Grantham will close its designated COVID-19 unit as infection rates continue to drop.
Apple Trees Care Home, run by The Orders of St John Care Trust, set up the unit last year as part of an initiative led by the Department of Health and Social Care.
The 16-bed unit has cared for more than 80 people since it opened in October to people with coronavirus who were leaving hospital.
Due to the dropping rates of COVID-19 infection, and the continuing development of the vaccination programme among over 65s, the unit will close on April 30, and revert to a short stay and reablement service.
Violet Baxter was a patient at the COVID-19 designated unit, before moving to OSJCT Whitefriars in Stamford earlier in April.
She said: "The care was fantastic and unwavering. I am full of praise for the team who were looking after me and several others, multi-tasking during a difficult period."
A team of 17 staff that were dedicated to the unit will now isolate at home for 10 days, due to their exposure with COVID-19 patients, before returning to the roles they had before the unit was opened.
The team were led by Sal Barton, a registered nurse who joined OSJCT in December 2016, and she spoke about how proud she was of the team's achievements.
Sal said: "I am incredibly proud of the team, we pulled together, followed national guidelines, and strict protocols developed by the Trust, to keep people safe during unprecedented times.
"We cared for some very vulnerable and frightened people. It was uplifting to see the many who recovered and went home. We also cared for people who sadly lost their lives to the disease too."