April 28, 2021 10.48 am
This story is over 15 months old
Lincoln council condemns appalling 'pee alley'
It has been coined "pee and poo alley"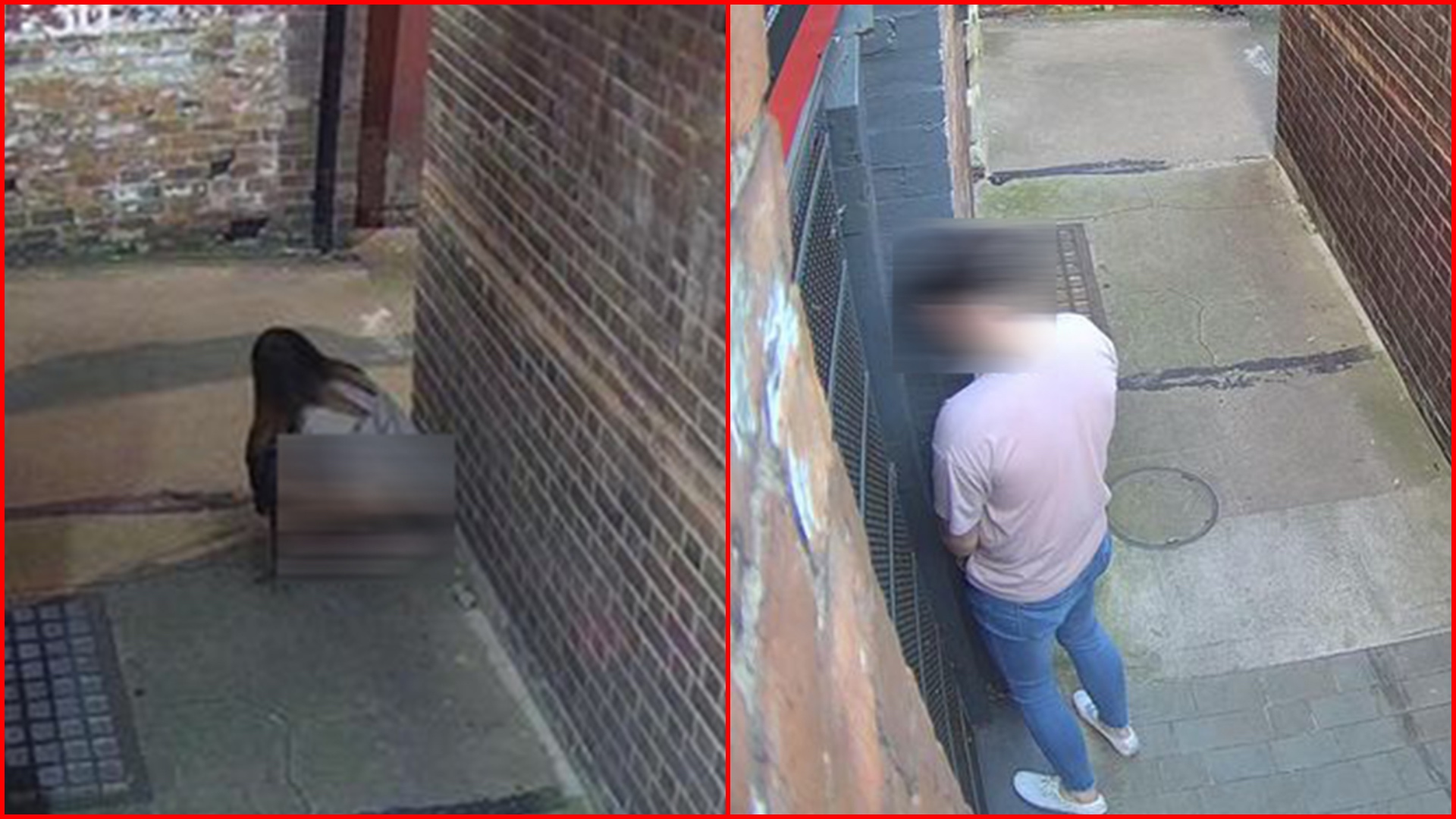 City of Lincoln Council has vowed to "clamp down" on people using alleyways as toilets, after yet more were seen urinating down a passage known as "pee and poo alley".
CCTV footage of the alley at St Peter At Arches, between CEX and Caffe Nero, emerged over the weekend and showed multiple people using the alleyway as a toilet.
That's despite multiple signs warning them they were being recorded on CCTV.
It is far from the first time this kind of thing has happened, with a similar incident being reported at the same alleyway back in July 2020.
The alley in question is very narrow and is home to a lot of businesses, who have voiced their disgust at the actions.
It also used to be home to a public toilet, but the facility was sold at auction in 2014 following concerns it was being used for sexual activity.
Simon Walters, Director for Communities and Environment at City of Lincoln Council said: "We were appalled to hear that people have, once again, been relieving themselves in the side-streets and passageways of the city centre.
"The public toilets provide a geographic spread of available facilities from the uphill area of Lincoln down into the lower High Street.
"The anti-social behaviour seen in recent days will not be tolerated, and we are working with partners to explore additional ways to clamp down on the issue.
"We encourage people to report any incidents to the council's Public Protection team or the police on 101."
There are currently four areas in Lincoln city centre with public toilets, all of which are open seven days a week during daytime hours.
Facilities at Lincoln Bus Station are open until the late evening, while Castle Square, Tentercroft Street and the disabled loos at Westgate close at the end of the working day.
However, Castle Square and Tentercroft Street facilities will open 24 hours a day from the next lockdown easing date of May 17.
City of Lincoln Council has proposed plans in January to close some of the city's public toilets in an attempt to save £82,000.
A consultation is ongoing on plans to close the urinals at The Lawn on Union Road and Newport Arch permanently, while only reopening facilities at Lucy Tower and Westgate car parks for special events.