April 7, 2021 5.33 pm
This story is over 15 months old
The Lincolnite tries: New Greek family takeaway opens at Lincoln market
Authentic food from Greece!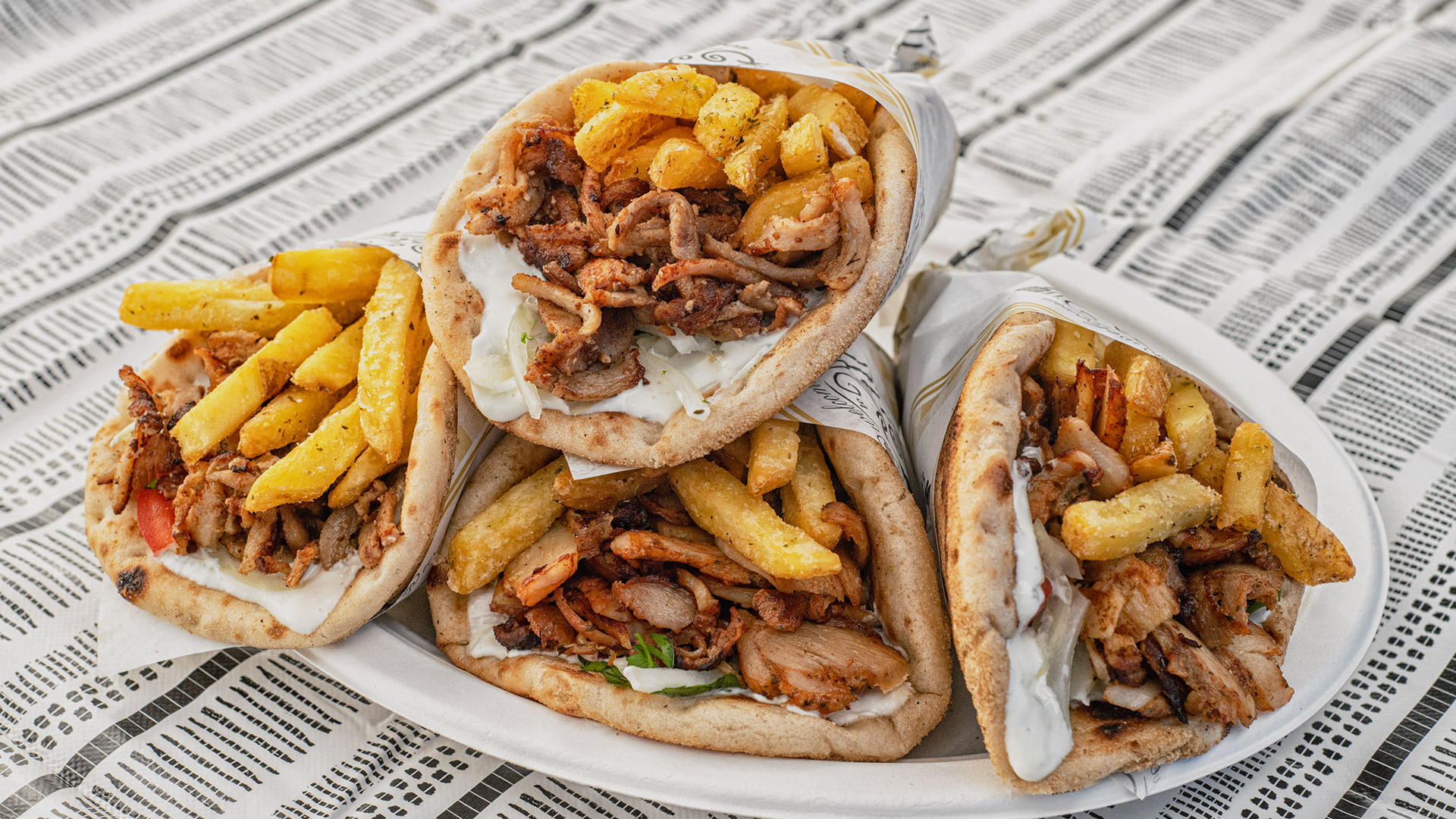 Greek brothers Kostas and Nikos Dimas wanted to bring authentic food from their home to Lincoln and have opened a new takeaway stall inside the city's Central Market.
The duo, along with Nikos' wife Dimitra, worked in tavernas in their home city of Athens in Greece before moving to Hull in 2012.
They have traded at food festivals across the UK, including in Lincoln, for over six years and decided they wanted to open a business in the city. They opened Real Greek Food on April 1, which is open Monday to Saturday between 9am-4pm.
The menu is centred around Gyros including chicken, pork and grilled halloumi, which are all served with Tzatziki sauce, onion, tomato and chips. It is served in a wrap for £5 or as a box meal for £8.
Kostas told The Lincolnite they keep everything authentic and the main ingredients are delivered to them from Greece.
The 45-year-old said: "We are excited to be open and can't wait for April 12 as there will be more people in town to try our authentic Greek food.
"The food festivals went quiet so we wanted to do something else and people were always asking where they could see us again. We loved the food festivals in Lincoln and wanted to open here.
"It has been quiet so far with not many people in town, but everyone who has been to us has really enjoyed the food."
Once the market is renovated in the future, Kostas hopes they will be able to make their space bigger. He also hopes to add more dishes to the menu in the future, including favourites such as Moussaka, Pastitsio and Greek salads.