May 4, 2021 3.10 pm
This story is over 7 months old
Cute baby swans hatch in Lincoln
The cygnets look adorable!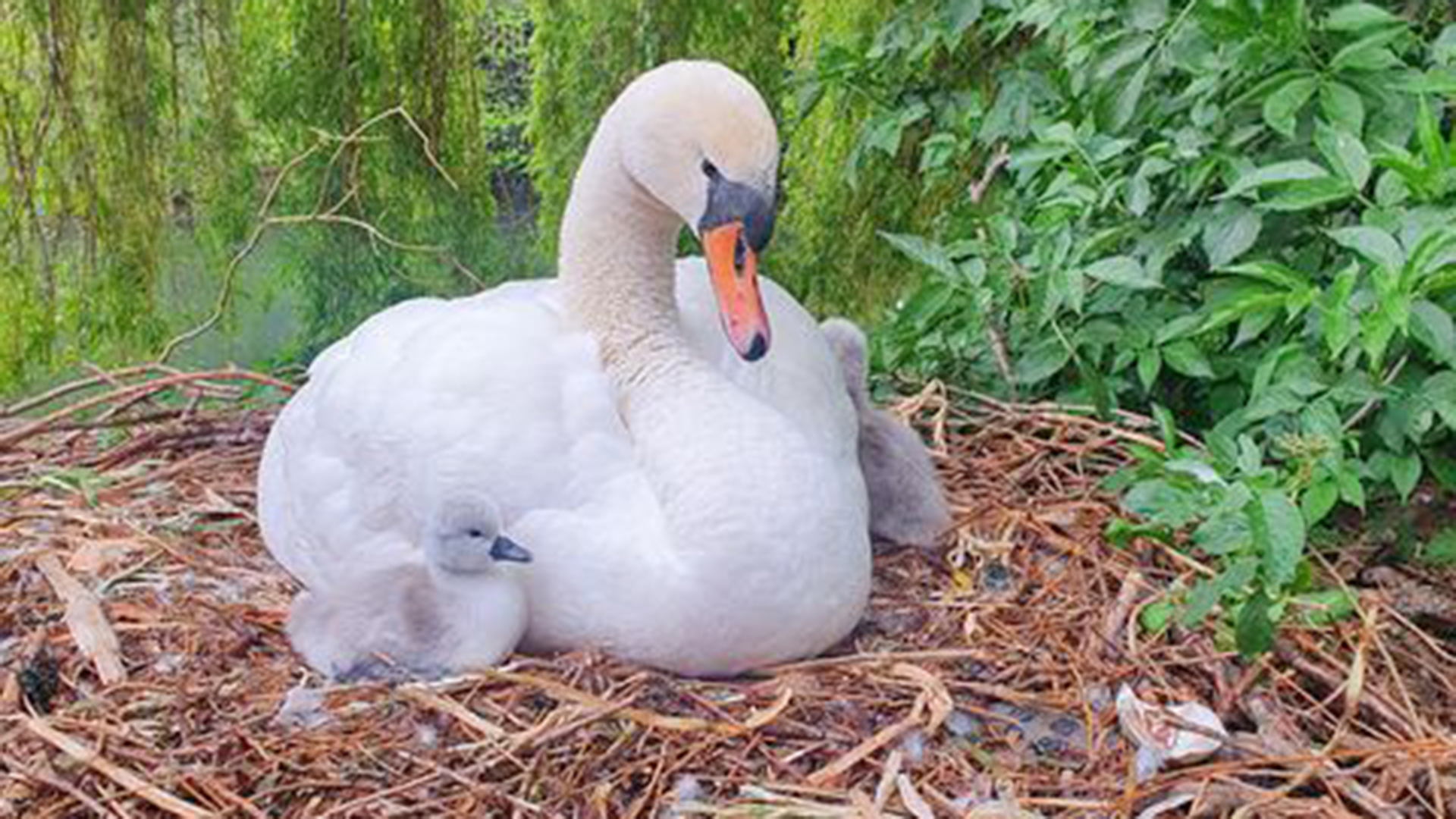 One of Lincoln's famous swans has an extended family joining it in the city after its eggs hatched stunning cygnets.
The swan can be found behind the former Burger King site at St Marks Shopping Centre in Lincoln.
Around five cygnets were born over the weekend and have been resting with their mother, with two eggs still waiting to hatch.
The swans have gathered plenty of attention in Lincoln since the cygnets were born, as multiple people were spotted gazing at the stunning swan looking after its young just off the River Witham.
Female swans typically lay up to seven eggs between late April and early May, with both sexes incubating the eggs before they hatch 35 to 41 days later.
Once born, the young birds sometimes ride on their parents' backs while staying with their adult parents for four to five months.
Due to it being very early stages in the cygnets' lives, they won't be leaving their mother's side anytime soon.