May 7, 2021 5.03 pm
This story is over 14 months old
Local Elections 2021: Lincolnshire County Council results in full
Lincolnshire County Council stays blue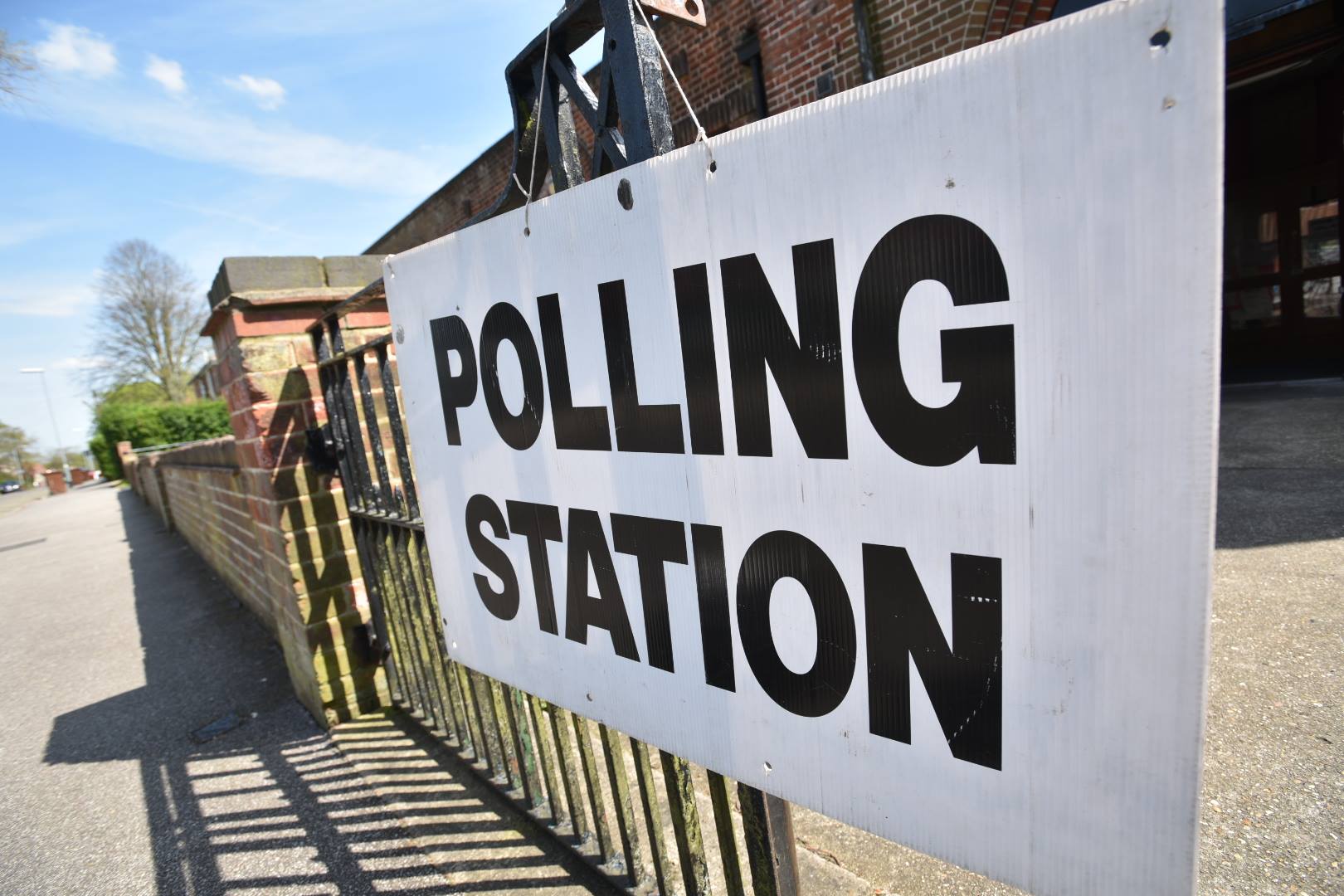 The Conservatives have kept control of Lincolnshire County Council in this year's local elections.
More than 250 candidates stood in almost 70 wards on Thursday. The latest numbers mean the Conservatives have 54 of the 70 seats
The number is the same as the party went into the election with, however, down by four on the 2017 election results due to some party members leaving.
ALSO READ: Reactions from the Conservative win
The final results also see the council made-up of:
Five Independents (up one)
Four Labour councillors (down two)
Three Liberal Democrats (up two)
Three South Holland Independents (new party – up three)
One Lincolnshire Independent (no change)
Boston Borough Wards
Boston Coastal – Conservative Hold
Broughton, Dale (Independent) – 919
Monkman, Carole (Labour) – 271
Skinner, Paul (Conservative) – 1,567
Boston North – Conservative hold
Cook, Benjamin (Labour) – 315
Dani, Anton (Conservative) – 853
Hastie, Neill (Independent) – 284
Nicholson, Matthew (Unlisted) – 33
Stevenson, Jason (Liberal Democrat) – 87
Thornalley, Jason (For the People not the Party) – 70
Boston Rural
– Conservative hold
Brookes, Michael (Conservative) – 2,125
Gilbert, Tristan (For the People, not the Party) – 265
Howard, Tony (Labour) – 352
Boston South – Independent hold
Abbott, Tracey (Conservative) – 703
Austin, Alison (Independent) – 874
Bell, Alan (Labour and Co-operative) – 168
Gilbert, Mike (For the People, not the Party) – 36
Ransome, Sue (Independent) – 97
Watson, Peter (Independent) – 263
Boston West
– Conservative hold
Ashleigh-Morris, Paula (Conservative) – 752
Goodale, Paul (Labour) – 312
Keywood-Wainwright, Tiggs (Unlisted) – 98
Lee, Gavin (For the People, not the Party) – 61
Pryke, Ralph (Liberal Democrats) – 41
Woodliffe, Stephen (Independent) – 490
Skirbeck
– Conservative hold
Barton, Jackie (Labour and Co-operative) – 292
Cardwell, Christopher (Unlisted) – 24
Cook, Harley (Unlisted) – 54
Dorrian, Anne (Independent) – 652
Griggs, Martin (Conservative) – 828
Moore, Chris (For the People, not the Party) – 89
Pinto, Licia (Unlisted) – 15
Lincoln City Wards
Birchwood
– Conservative hold
Lowe, Liz (

Labour and Co-operative Party) – 725

Radford, John (Green Party) – 127

Richardson, Tony (Liberal Democrat) – 81

Strengiel, Eddie (Conservative) – 1,343
Boultham – Labour Hold
Clarke, Kev (Labour Party) – 945

Osbourne, Henry (Conservative) – 725

Parker, Charles (Liberal Democrat) – 101

Tooke, Simon (Green Party) – 184
Carholme – Labour Hold
Choi, Jack (Conservative) – 658
Craven, Oliver (Liberal Democrat) – 106
Parker, Rob (Labour and Co-operative Party) – 1,554
Readings, Aston (Trade Unionist and Socialist Coalition) – 45
Shaw, Charles (The Liberal Party) – 36
Watson, Nicola (Green Party) – 288
Ermine & Cathedral – Labour Gain
Dale, Richard (Liberal Democrat) – 159
Lee, Karen (Labour) – 1,291
Reid, Christopher (Conservative) – 1,289
Wilkinson, Valerie (Green Party) – 159
Hartsholme
– Conservative hold
Charters, James (Liberal Democrat) – 78
Clarke, Mike (Conservative) – 1,182
Ellis, Adelle (Labour) – 873
Parr, Matt (Green Party) – 191
Park – Labour Hold
Chapman, Natasha (Liberal Democrat) – 364
Horscroft, Sally (Green Party) – 200
Killey, Julie (Labour) – 1,010
Parker, Nick (Trade Unionist and Socialist Coalition) – 51
Penman, Donald (Reform UK) – 74
Sperrin, Liam (Conservative) – 453
St Giles – Conservative Gain
Clarke, Nicola (Conservative) – 946
Kenyon, Caroline (Liberal Democrat) – 260
McKenna, Fiona (Green Party) – 234
Renshaw, Robin (Labour) – 927
Swallow Beck & Witham
– Conservative hold
Guthrie, Deborah (Reform UK) – 52
Padley, Christopher (Green Party) – 182
Roper, Callum (Labour and Co-operative Party) – 789
Spratt, Hilton (Conservative) – 1,655
Uldall, Sarah (Liberal Democrat) – 111
East Lindsey Wards
Alford & Sutton
– Conservative hold
Bailey, Isaac (Labour) – 506
Brookes, Jimmy (Skegness Urban District Society – SUDS) – 306
Matthews, Colin (Conservative) – 1,840
Horncastle & the Keals –
 Conservative hold
Aron, Bill (Independent) – 678
Claxton, Simon (SUDS) – 34
Gray, William (Conservative) – 1,406
Hinkins, Dominic (Labour and Co-operative) – 689
Ingoldmells Rural
– Conservative hold
Brookes, Danny (SUDS) – 241
Davie, Colin (Conservative) – 1,672
Shaw, Janet (Labour and Co-operative) – 347
Walmsley, Steve (SUDS) – 233
Louth North
– Conservative hold
Hall, Alex (Conservative) – 1,098
Hall, David (Labour) – 574
Leonard, Andrew (Independent) – 912
Louth South – Independent Gain
Jackson, Ros (Labour) – 473
Makinson-Sanders, Jill (Independent) – 824
Parkin, Sarah (Independent) – 884
Robb, Rebecca (Heritage Party) – 98
Taylor, Terry (Conservative) – 538
Louth Wolds
– Conservative hold
Marfleet, Hugo (Conservative) – 2,218
Simpson, Daniel (Independent) – 386
Smith, Phyll (Labour and Co-operative) – 667
Mablethorpe – Conservative Gain
Cullen, Graham (Labour) – 1,269
Sear, Noi (Conservative) – 1,480
Saltfleet & the Cotes
– Conservative hold
Aldridge, Terry (Independent) – 394
Lyons, Chris (Labour) – 341
McNally, Daniel (Conservative) – 1,729
Skegness North
– Conservative hold
Anderson, Mark (Labour) – 368
Dannatt, Mark (SUDS) – 639
Macey, Carl (Conservative) – 1,264
Skegness South
– Conservative hold
Blackburn, Susan (Conservative) – 1,329
Brookes, Billy (SUDS) – 881
Poole, Claire (Labour) – 305
Tattershall Castle
– Conservative hold
Ashton, Tom (Conservative) – 2,109
Croft, Jacob (Labour) – 289
Stokes, Karen (Green) – 220
Wainfleet
– Conservative hold
Bowkett, Wendy (Conservative) – 1,948
Findley, Ady (SUDS) – 282
Finnis, Jonathan (Green) – 217
Wood, Keziah (Labour) – 390
Woodhall Spa and Wragby
– Conservative hold
Bradwell, Patricia Anne (Conservative) – 2,626
Masterman, Paul (Labour) – 603
North Kesteven Wards
Bassingham & Welbourn – Lincolnshire Independents Hold
Eckert, Russell (Conservative) – 1,152
Overton, Marianne (Lincolnshire Independents) – 1,828
Townsend, Vonnie (Labour) – 319
Eagle & Hykeham West
– Conservative hold
Broadley, Ian (Liberal Democrat) – 138
Dillon, Nikki (Independent) – 408
Thompson, Mike (Conservative) – 1,600
Watt, Calum (Labour and Co-operative) – 362
Heckington
– Conservative hold
Key, Andrew (Conservative) – 2,547
Peacock, Jennifer (Labour) – 577
Hykeham Forum
– Conservative hold
Rodgerson, Calvin (Labour and Co-operative Party) – 601
Roe, Stephen (Conservative) – 1,595
Metheringham Rural
– Conservative hold
Bissitt, Calvin (Labour and Co-operative) – 340
Byatt, Nick (Lincolnshire Independents) – 573
Kendrick, Rob (Conservative) – 1,534
Potterhanworth & Coleby
– Conservative hold
Carrington, Ian (Conservative) – 1,508
Chapman, Stephen (Liberal Democrat) – 126
Edwards-Shea, Linda (Labour) – 431
Lundgren, Peter (Lincolnshire Independents) – 926
Ruskington
– Conservative hold
Lowndes, Linda (Labour) – 562
Wright, Richard (Conservative) – 2,203
Sleaford
– Conservative hold
Allan, Mark (Conservative) – 1,062
Edwards-Shea, Paul (Labour) – 475
Greetham, Robert (Independent) – 38
Hislop, Susan (Liberal Democrat) – 105
Hunt, Edward (Independent) – 58
Lorimer, Heather (Independent) – 190
Oates, Robert (Lincolnshire Independents) – 402
Sleaford Rural
– Conservative hold
Hagues, Andrew (Conservative) – 1,392
Mason, Steve (Independent) – 356
Smith, Ian (Liberal Democrat) – 114
Suiter, David (Lincolnshire Independents) – 382
White, Keith (Labour) – 268
Waddington & Hykeham East
– Conservative hold
Byron, Corinne (Liberal Democrat) – 141
Dyer, Thomas (Conservative) – 1,428
Lord, Jacob (Lincolnshire Independents) – 273
Parker, Sue (Labour) – 393
Washingborough
– Conservative hold
Blackmore, Jason (Liberal Party – Our Local Voice) – 50
Catton, Diana (Liberal Democrat) – 86
Cawrey, Lindsey (Conservative) – 1,632
Crawshaw, Terry (Green) – 195
Hewson, Gary (Labour and Co-operative Party) – 322
Lundgren, George (Lincolnshire Independents) – 205
South Holland Wards
Crowland
– Conservative hold
Fairman, Richard (Independent) – 588
Pepper, Nigel (Conservative) – 2,102
Donington Rural – South Holland Independent Gain
Colman, Martin (Green) – 138
Grocock, Rodney (Conservative) – 956
King, Jane (South Holland Independents) – 1,072
Holbeach
– Conservative hold
Carter, Tracey (Conservative) – 1,646
Foyster, Paul (South Holland Independents) – 400
Thomas, James (Labour) – 196
Holbeach Rural
– Conservative hold
Clark, Christopher (Green) – 401
Coupland, Peter (Conservative) – 1,910
McNally, Edward (Independent) – 287
Spalding East – South Holland Independents Gain
Gibson, Robert (South Holland Independents) – 1,003
Poll, Eddy (Conservative) – 967
Spalding Elloe
– Conservative hold
Dickens, Douglas (Independent) – 254
Longbottom, Rebecca (Labour) – 171
Sneath, Elizabeth (Conservative) – 1,284
Violett, Heather (Green) – 206
Spalding South
– Conservative hold
Blake, Martin (Green) – 109
Brown, Nicholas (Labour) – 209
Hasan, Manzur (South Holland Independents) – 835
Taylor, Gary (Conservative) – 995
Spalding West – South Holland Independents hold
Denman, David (Conservative) – 390
Newton, Angela (South Holland Independents) – 1,627
The Suttons – Conservative Gain
Brewis, Christopher (Independent) – 1,015
Tyrrell, Jack (Conservative) – 1,231
South Kesteven wards
Bourne North & Morton
– Conservative hold
Hare, Barry (Labour) – 561
Woolley, Sue (Conservative) – 1,962
Bourne South & Thurlby
– Conservative hold
Mumby, Bob (Labour and Cooperative) – 811
Reid, Robert (Conservative) – 1,906
Colsterworth Rural
– Conservative hold
Adams, Bob (Conservative) – 1,984
Shorrock, Rob (Labour) – 600
Deepings East – Independent Gain
Dilks, Phil (Independent) – 1,763
Dobson, Barry (Conservative) – 909
Deepings West & Rural – Independent Gain
Baxter, Ashley (Independent) – 1,621
Halfhide, Andrew (Conservative) – 1,259
Folkingham Rural
– Conservative hold
Hansen, The Chocolate Man (Jan, Independent) – 897
Hill, Martin (Conservative) – 1,985
Richardson, Paul (Labour and Co-operative) – 479
Grantham Barrowby
– Conservative hold
Forman, Tracey (Labour and Co-operative) – 682
Turner, Michael (Green) – 210
Whittington, Mark (Conservative) – 1,527
Grantham East
– Conservative hold
Fawcett, Stuart (Labour) – 381
Hewerdine, Stephen (Independent) – 50
Selby, Ian (Independent) – 544
Stooke, Elvis (Independent) – 157
Wootten, Linda (Conservative) – 941
Grantham North
– Conservative hold
Hasnip, Wayne (Labour) – 525
Simmons, Ian (Green) – 353
Wootten, Ray (Conservative) – 2,130
Grantham South
– Conservative hold
Gayfer, Anne (Green) – 346
Stead, Louis (Independent) – 38
Steptoe, Lee (Labour and Co-operative) – 712
Stokes, Adam (Conservative) – 984
Wells, Bruce (Independent) – 122
Grantham West
– Conservative hold
Davies, Richard (Conservative) – 1,153
King, Vi (Labour and Co-operative) – 479
Morgan, Christopher (Green) – 196
Hough
– Conservative hold
Blackwell, Andrew (Labour) – 395
Maughan, Alexander (Conservative) – 2,074
Wood, Paul (Independent) – 1,084
Stamford East
– Conservative hold
Bisnauthsing, Harrish (Liberal Democrats) – 894
Burke, Chris (Labour) – 493
Cooke, Kelham (Conservative) – 1,227
Stamford West – Independent Gain
Carroll, Steve (Independent) – 258
Carter-Begbie, Angela (Independent) – 49
Cleaver, Richard (Independent) – 1,339
Pugh, Owen (Conservative) – 865
Winterbourne, Jo (Labour) – 276
West Lindsey Wards
Bardney & Cherry Willingham
– Conservative hold
Darcel, Chris (Lincolnshire Independents) – 628
Fleetwood, Ian (Conservative) – 1,731
Jackson, Ben (Reform UK) – 54
Jennings, Sheila (Labour) – 391
Gainsborough Hill – Liberal Democrat Hold
Bibb, Sheila (Conservative) – 316
Boles, Matt (Liberal Democrat) – 908
Hancock, Michael (Labour) – 155
O'Connor, Pat (Reform UK) – 104
Gainsborough Rural South
– Conservative hold
Butroid, Richard (Conservative) – 1,915
Connell, Quincy (Lincolnshire Independents) – 222
Cox, Tom (Labour) – 495
Velan, Baptiste (Liberal Democrats) – 268
Gainsborough Trent – Lib Dem Gain
Ashby, Laura (Conservative) – 250
Key, Paul (Independent) – 355
Smith, Perry (Labour) – 164
Young, Trevor (Liberal Democrats) – 1,100
Market Rasen Wolds – Lib Dem Gain
Bunney, Stephen (Liberal Democrats) – 1,480
Coulson, Tracey (Conservative) – 1,466
Saywell, Colin (Labour) – 294
Nettleham & Saxilby
– Conservative hold
Brockway, Jackie (Conservative) – 2,052
Green, Morag (Labour) – 336
Loryman, Benjamin (Green) – 220
White, Angela (Liberal Democrats) – 478
North Wolds
– Conservative hold
Green, Brian (Labour) – 419
Reece, Louise (Liberal Democrats) – 720
Smith, Tom (Conservative) – 1,686
Scotter Rural
– Conservative hold
Adderley, Robert (Labour) – 276
Howitt-Cowan, Paul (Independent) – 390
Perraton-Williams, Clio (Conservative) – 1,054
Rollings, Lesley (Liberal Democrats) – 992
Welton Rural
– Conservative hold
Bond, David (Labour) – 445
Rawlins, Sue (Conservative) – 1,724
Rodgers, Diana (Independent) – 684
Taylor, Neil (Liberal Democrat) – 224