June 8, 2021 11.14 am
This story is over 13 months old
COVID-19 vaccine booking system crashes under young adults demand
You're in a queue, but for how long?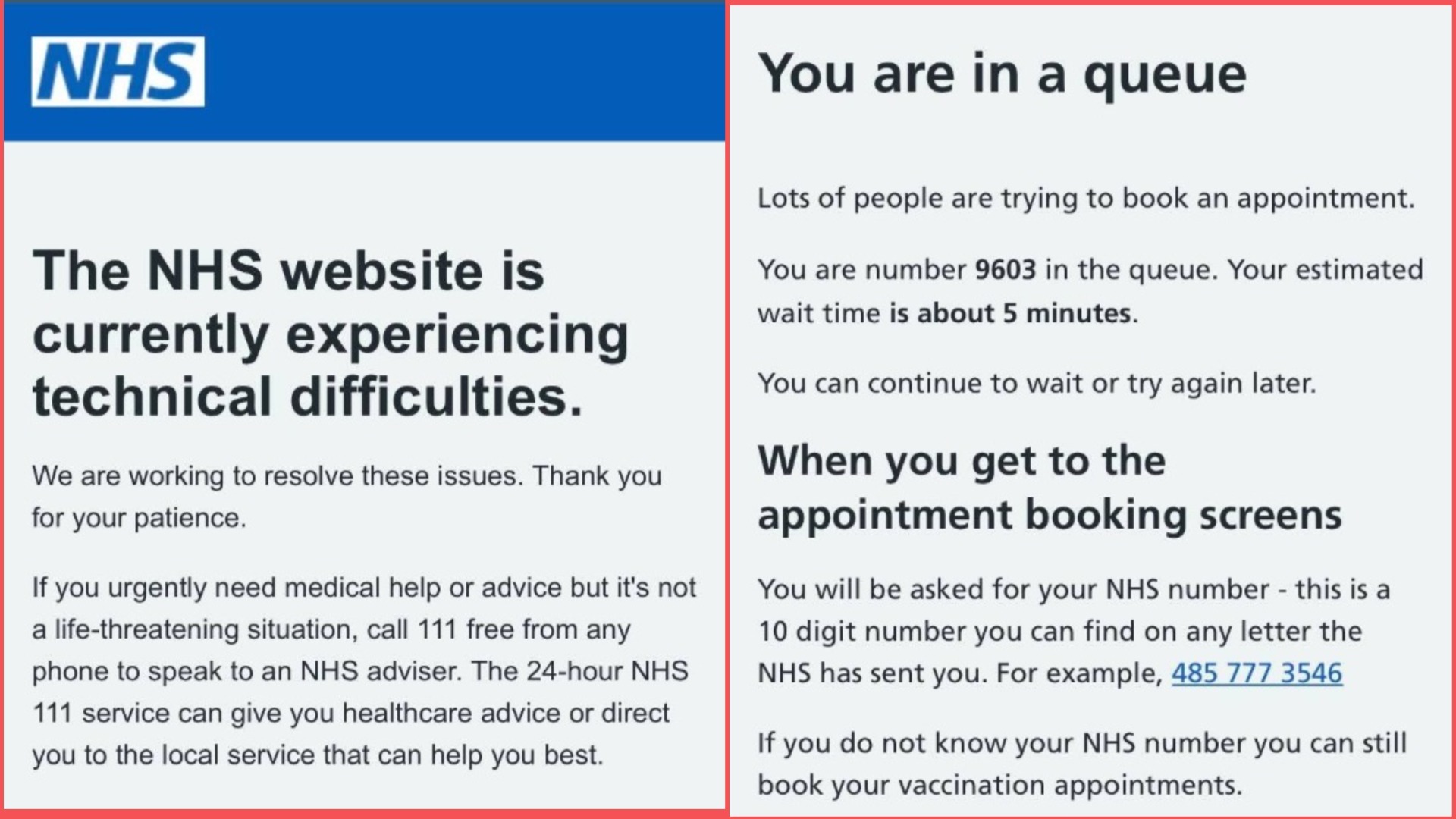 Thousands of young adults hit a brick wall when they tried to book their coronavirus vaccines this morning.
Local and national health bosses appealed to under 30s to take up the vaccination offer, but it turned out young people were so keen to get their jab that they crashed the NHS website.
Many trying to access the site were told the website is "currently experiencing technical difficulties" while others are being told they are in virtual queues of up to 12,000 people.
Messages also include being told ""you are now in a queue, lots of people are trying to book an appointment", but no indication of how long they will have to wait.
It comes as the government opens up vaccinations to thousands of 25-29 year olds.
Health secretary Matt Hancock said yesterday that offering vaccines to under 30s would "bring us ever closer to the goal of offering a vaccine to all adults in the UK by the end of next month."
Some have raised concerns younger people might show vaccine hesitancy and urged them to book in – but this is proving difficult for those who try.