July 13, 2021 5.56 pm
This story is over 12 months old
Sneak preview as new Lincoln Bierkeller reopens
Who's ready for their first stein since COVID?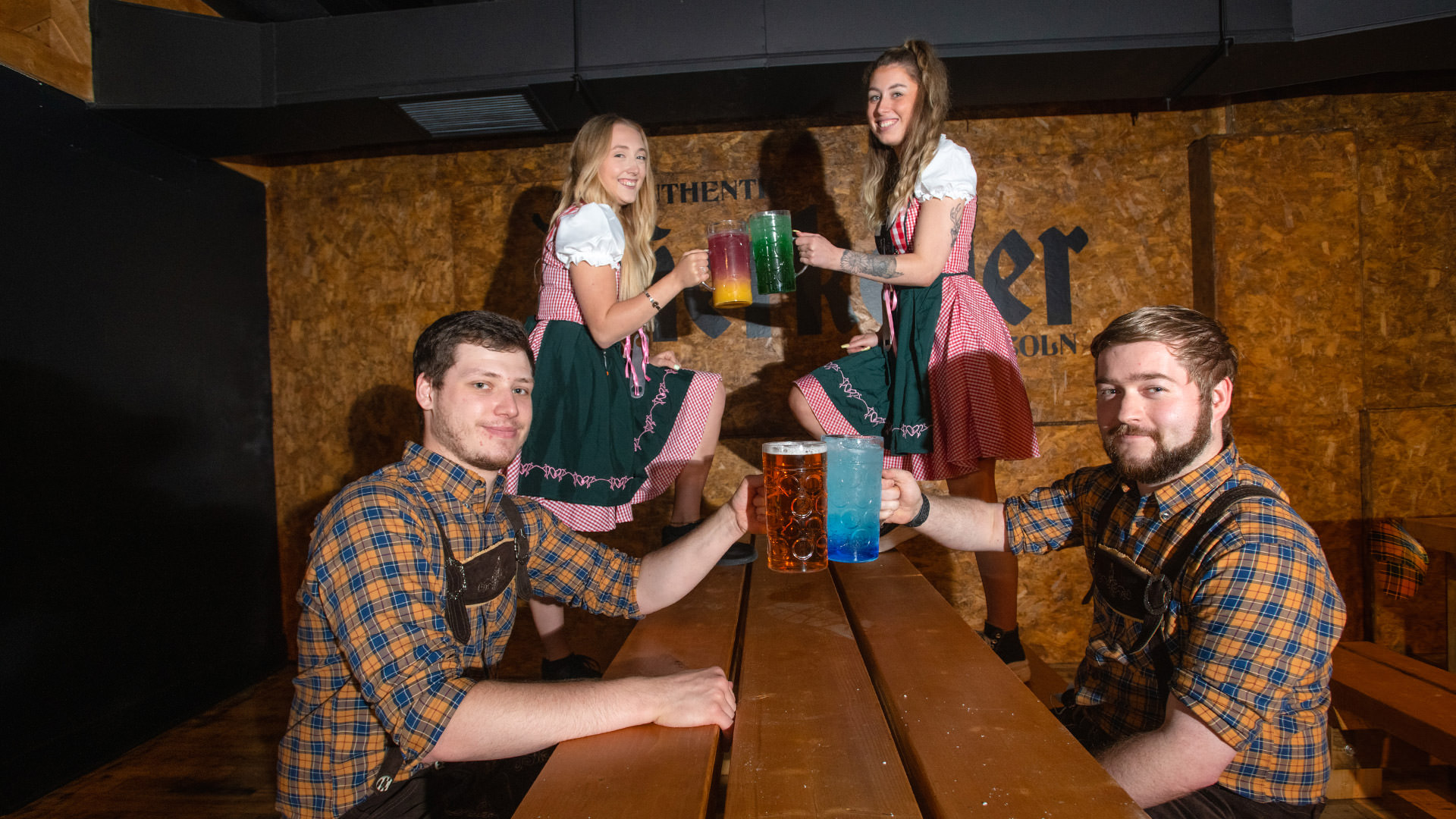 The new Bierkeller in Lincoln has set an opening date of July 25, and The Lincolnite had a look round the new bar.
The Authentic Bierkeller will open in the former 'Shack' site on Silver Street on Sunday, July 25, on the bottom floor of Moka nightclub.
It will operate as a local company run by Silver Gate Leisure, who are opening the bar to ensure that Lincoln still has a Bierkeller to enjoy, after the previous Original Bierkeller shut down in January over lease rows with Lincolnshire Co-op.
A full renovation of the old Shack site involved ripping up the light-up dancefloor and raising the ceilings, allowing for optimum bench dancing.
Large parts of it will remain similar to the Original Bierkeller, and staff that were made redundant as part of the old closure have been offered jobs at the new site.
The manager Steve Foster was also manager of the Original Bierkeller, and he told The Lincolnite: "We wanted to bring over the same spirit from the previous Bierkeller to here, it's all about that unique, modern feel of Bavaria in Lincoln.
"The move to open our own Authentic Bierkeller in Lincoln came from the response to the closure of the Original Bierkeller. People were devastated to see it go, and we wanted to keep its presence in the city.
"We decided to delay the opening accordingly with government guidelines, as we did not want people to come here and not enjoy the full Bierkeller experience.
"This way, people can come and get up on benches and have a great time, it's been a long road but we can't wait to be back!"
The Authentic Bierkeller will be open seven days a week and has plenty of exciting events to look forward to, including becoming a part of Superbull on a Friday, much like Shack was.
Prices will be kept accordingly, meaning it will still cost £8.95 for the range of cocktail or beer steins, including their very own house beer Prost.
There will be capacity for around 130 people on benches, and 300 for standing capacity, as well as having a few booths and seats around the edge of the bar.