Five critically injured in Whisby Road Lincoln crash
Vehicles and pedestrians involved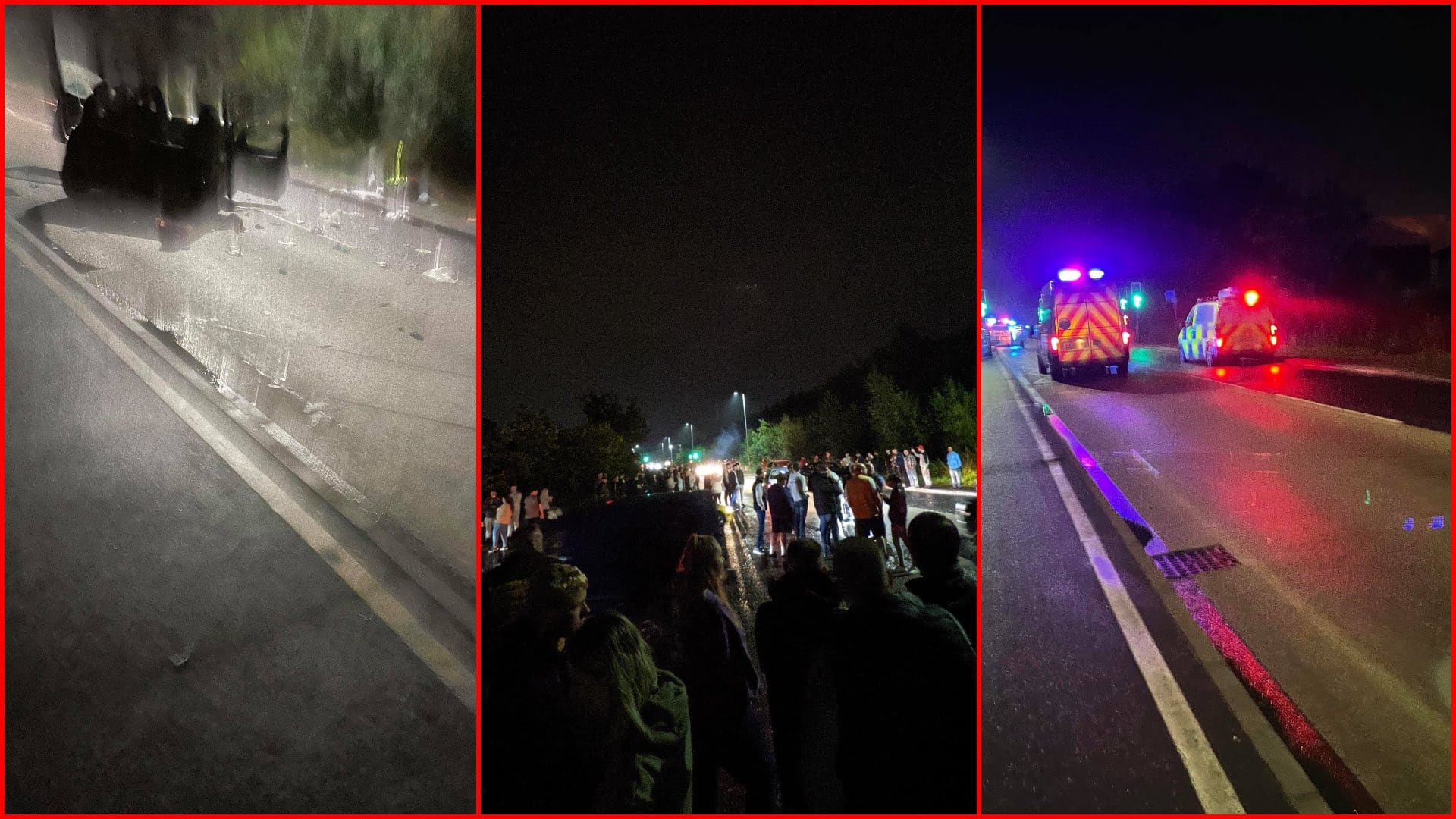 Latest update here — Five injured as cars crash into memorial spectators in Lincoln
---
Five people have been critically injured in a crash in Lincoln on Saturday night.
It happened on Whisby Road just after 10pm and involved at least two vehicles and several pedestrians.
All the casualties have been taken to hospital, with injuries described as serious to critical.
The road was closed overnight and is expected to reopen at 9am Sunday.
Lincolnshire Police said it will release more details later today, while they remain at the scene of the crash for investigations.
Update: We will be on the scene of an RTC at Whisby Road in Lincoln last night throughout today while we conduct our investigations. The road is expected to reopen by around 9am this morning. More details will be shared later today. pic.twitter.com/1PJmLPkp3o

— Lincolnshire Police (@LincsPolice) August 22, 2021
Update: There is a large police presence at the scene of a serious RTC at Whisby Road in Lincoln while we conduct our initial investigations & the road will remain closed until at least 7am. Very resource-intensive incident with ambulance fire, and air ambulance all attending. pic.twitter.com/G6V46bDzj9

— Lincolnshire Police (@LincsPolice) August 22, 2021
We are currently on scene with ambulance & fire crews at a multi-vehicle RTC involving a number of pedestrians on Whisby Road in Lincoln. Injuries are described as serious to critical. The whole stretch is closed in both directions. This is a live incident, full details to come. pic.twitter.com/dRiqYHuIKw

— Lincolnshire Police (@LincsPolice) August 21, 2021
We remain on scene at a multi-vehicle RTC involving a number of casualties at Whisby Road, Lincoln. It was called in to us at 10.16pm last night. Five casualties described as serious to critical have been taken to hospital. Updates when we have them. Incident 491 of 21st. pic.twitter.com/ly7vT0uf4S

— Lincolnshire Police (@LincsPolice) August 22, 2021