Lincolnshire band Vigilantes sign record deal ahead of EP release
One of the new tracks will be released next week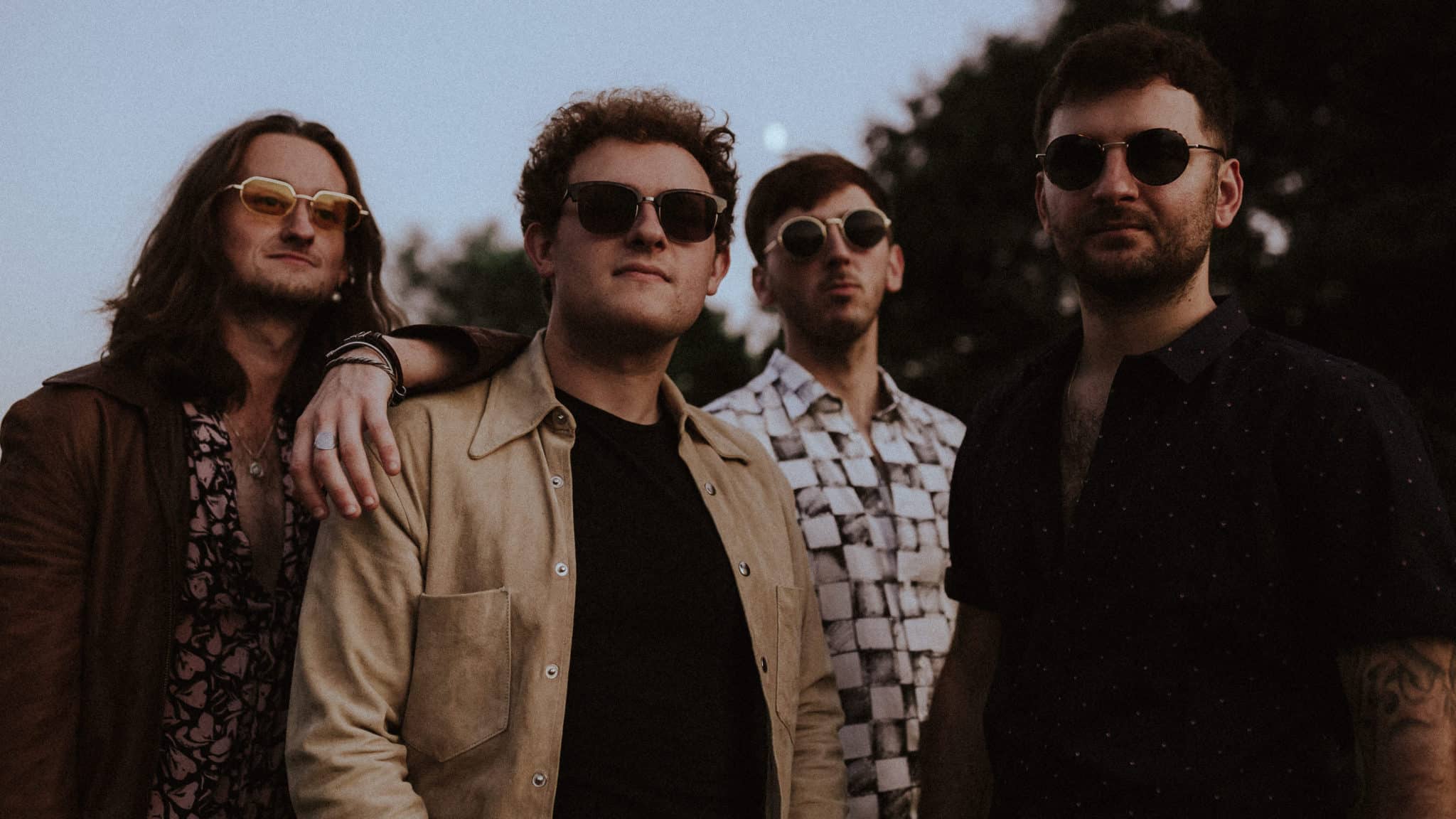 Up and coming Lincolnshire band Vigilantes has signed a record deal with a US/UK label ahead of the release of their newest song and EP.
James Woodliffe, known by many as Curly, is the lead singer of Vigilantes, who were founded in Boston in 2019 after a meeting at a professional Mario Kart tournament in Leicestershire saw Joe Desmond (drums), Alex Earle (bass guitar) and Ryan Newman (guitar) become friends.
Vigilantes have been building a profile for a long time and have previously supported artists including The Sherlocks, The Bluetones and Circa Waves, as well as performing at the virtual Radio 1's Big Weekend in 2020 and at Latitude Festival.
The new record deal with Big Indie Records, who are based in Texas and London, comes at an exciting time for the band. They were selected by Mike Skinner, lead vocalist from The Streets, as one of his picks from the BBC Introducing uploader
Vigilantes' next single 'Better' will be released digitally on August 26 – you can pre-save the track here. It will be the first single to be released from their upcoming EP 'Ambedo Auras' which is out later in 2021, but while you wait check out one of their other tracks 'Sockets' below.
In addition, to the new track and EP, Vigilantes are also preparing for their next live show at Lincoln's Engine Shed on Sunday, August 29.
They will be supported by fellow Lincolnshire artists Pylons and Duccbod, and there will also be a DJ set form BBC Introducing Lincolnshire's Hannah Fletcher. The show is in partnership with BBC Introducing Lincolnshire and local festival Beyond The Woods.
Tickets are available starting at £6 – buy tickets here.
Curly said: "We're beyond excited to share new music with everyone and start releasing more gig dates.
"We've been sitting on this for a while and the last 18 months has been tough, but it's light at the end of the tunnel.
"We'd like to thank everyone who has patiently waited for new music and especially our manager Luke (Hinton), the team at Big Indie, and of course the man who never wants to be thanked, Tim (Niedermeier)!"