September 30, 2021 4.29 pm
Street transformed for Netflix filming of The Crown in Stamford
Film crews also at Burghley House in Lincolnshire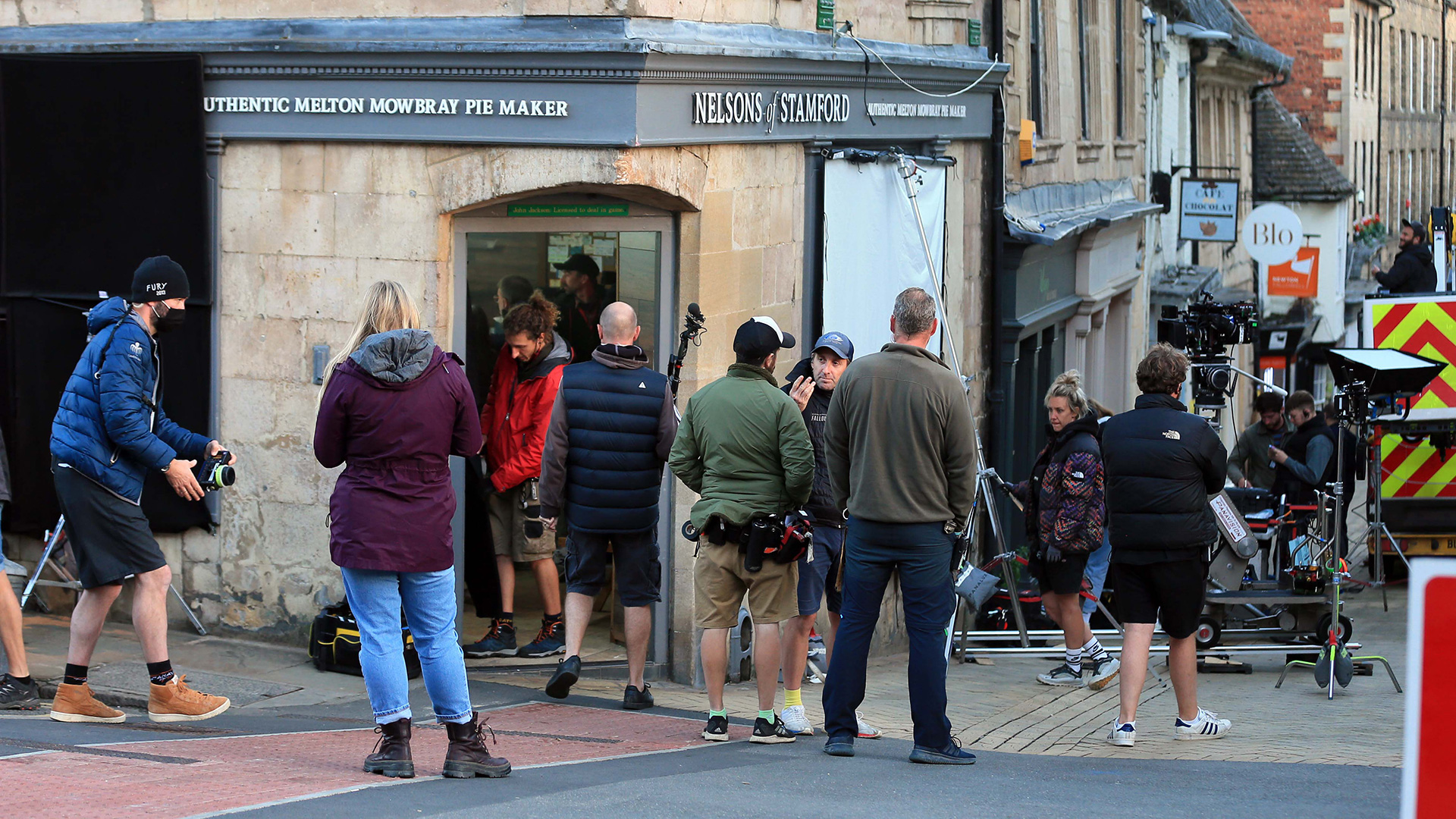 Award-winning Netflix drama The Crown has been back in Lincolnshire, filming part of its new series this week in Stamford.
The show aired its most recent fourth season on Netflix in November 2020, and filming for series five has been taking place in Stamford.
The Crown is no stranger to using Lincolnshire locations for filming, having used Grantham's Belvoir Castle as Windsor Castle for the first three seasons, followed by Burghley House in Stamford most recently.
Ironmonger Street in the Lincolnshire town was closed off to traffic as film crews gave the area a makeover for footage of the new season on September 29.
Nelson's of Stamford, a popular butcher on Broad Street, has been converted into a Chinese takeaway for filming, and lightbulbs were taken out of street lights to allow for the crews to create their own lighting.
None of the big stars such as Lesley Manville or new Queen Elizabeth II actress Imelda Staunton were spotted on set in Stamford, and it is unclear which scenes were being shot.
Burghley House has also been closed from September 20 until October 5 while filming takes place, as the stately home is rumoured to again be used as a backdrop for the new season.
Netflix recently announced that season five of The Crown will air in November 2022, with the new series expected to explore the complex relationship between Prince Charles and Princess Diana.