September 13, 2021 5.36 pm
Timings for Red Arrows DSEI flypast
Eyes to the skies for the Red Arrows display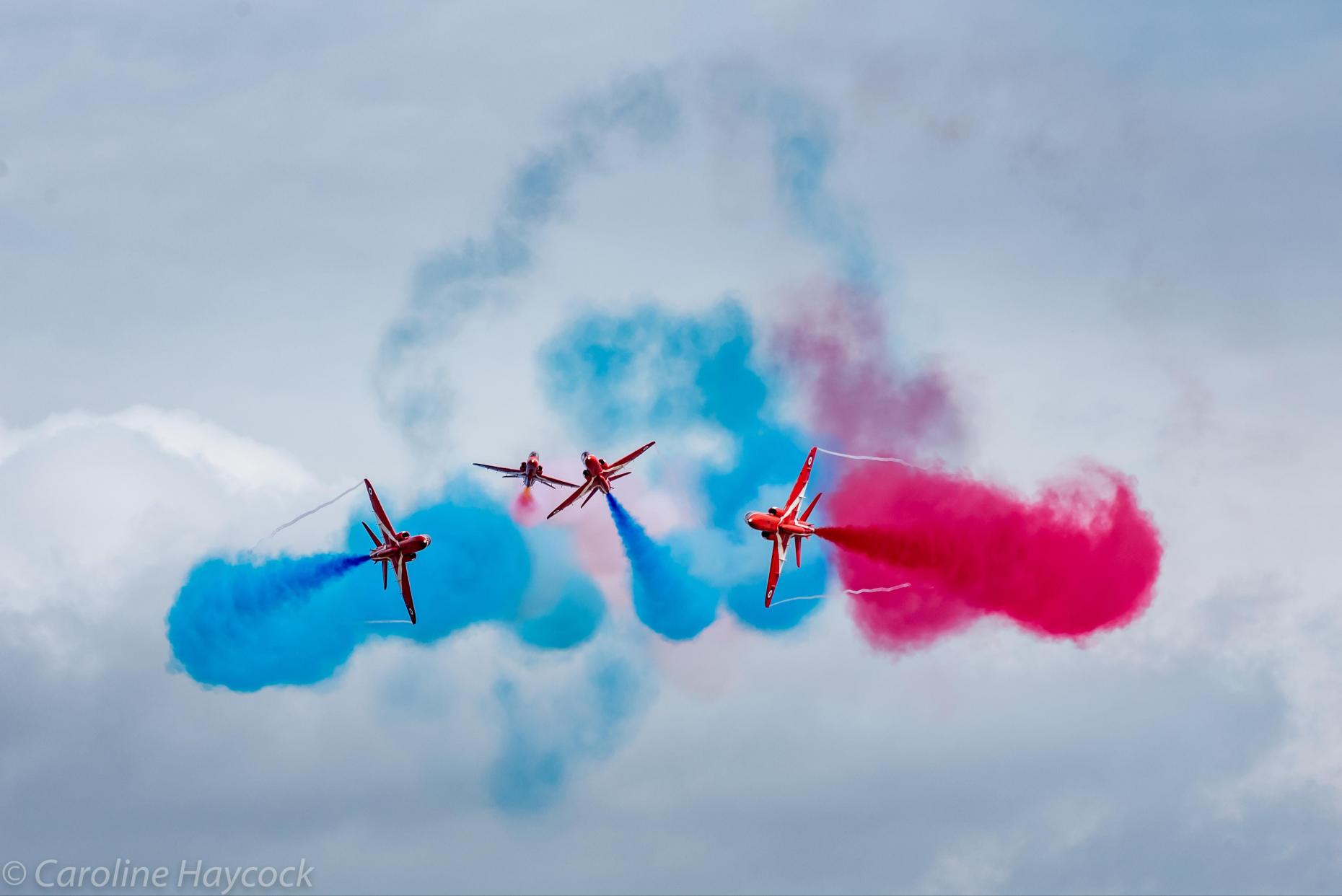 The Red Arrows will perform a flypast of the Defence and Security Equipment International (DSEI) held at ExCeL in London on Tuesday.
The route will see the Royal Air Force Aerobatic Team depart Scampton at 11.48am and return to the base at 12.46pm on Tuesday, September 14.
Fiskerton and Spalding are the other places in Lincolnshire, where the Red Arrows are due to fly over.
According to the Military Airshows website the route and timings are as follows:
1. 531828N 0003303W SCAMPTON AD – 11.48am
2. 531353N 0002430W E OF FISKERTON – 11.49am
3. 524831N 0001315W NW OF SPALDING – 11.54am
4. 524235N 0005200W SE OF GREAT DALBY – 11.58am
5. 522352N 0002549W NE OF MAIDWELL – 12.01pm
6. 521728N 0000121W SE OF FEN DRAYTON – 12.07pm
7. 515258N 0000046W W OF STANDON – 12.11pm
8. 514417N 0000218E E OF HODDESDON – 12.12pm
9. 513541N 0000213E VCY OF WOODFOORD – 12.14pm
10. 513027N 0000211E DSEI – 12.15pm
11. 512555N 0000210E VCY OF CATFORD – 12.15pm
12. 512512N 0002042E VCY OF GRAVESEND – 12.17pm
13. 513947N 0002150E NE OF BRENTWOOD – 12.20pm
14. 520715N 0011913E N OF WOODBRIDGE – 12.27pm
15. 522803N 0005613E N OF EAST HARLING – 12.32pm
16. 530431N 0004439E OVERSEA – 12.38pm
17. 531828N 0003303W SCAMPTON AD – 12.46pm
DESI will be a live event in London that will again host the world's largest gathering of the defence and security community.