October 12, 2021 5.26 pm
This story is over 24 months old
Lincolnshire records highest daily COVID numbers in 11 months
New report criticised UK's early response to COVID outbreak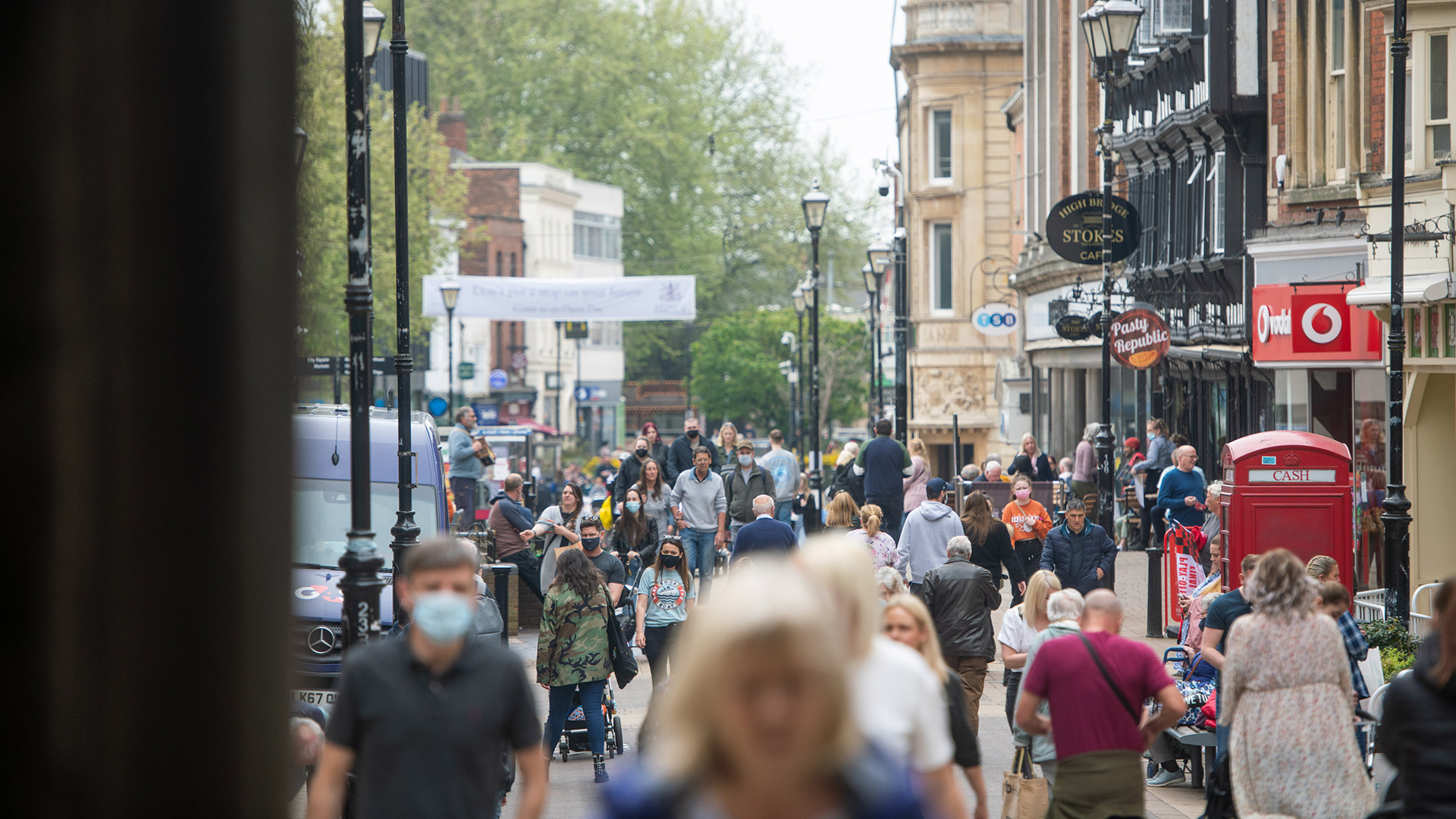 There have been 863 new cases of coronavirus confirmed on Tuesday in Greater Lincolnshire — the highest daily tally in 11 months — as a new report criticised the UK's early response to the COVID outbreak, saying "big mistakes" were made.
The figure for Tuesday is 42.1% up on last week's 607 cases. It is also the highest since November 12, 2020, when 873 cases were confirmed.
The latest COVID stats for Lincolnshire are:
730 new cases of coronavirus in Greater Lincolnshire with 669 in Lincolnshire, 84 in North East Lincolnshire and 110 in North Lincolnshire
Three further deaths were recorded in the government figures including two Lincolnshire residents and one North Lincolnshire
Hospital data showed two further deaths at Northern Lincolnshire and Goole Hospitals Trust
Nationally, cases rose by 38,520 while deaths increased by 181
An MPs' report out Tuesday has found that: "The decisions on lockdowns and social distancing during the early weeks of the pandemic—and the advice that led to them—rank as one of the most important public health failures the United Kingdom has ever experienced."
It added this was "despite the UK counting on some of the best expertise available anywhere in the world, and despite having an open, democratic system that allowed plentiful challenge."
The 150-page report, called Coronavirus: Lessons learned to date – from the Health and Social Care Committee and the Science and Technology Committee, has been put together with help from MPs from all parties and describes the pandemic as one of the "biggest peacetime challenge" for a century.
It said some of the most serious failings were apparent "groupthink" among scientists and ministers, leading to the UK being not as open to different approaches on earlier lockdowns, border controls and test and trace.
The latter of those come under heavy criticism for a "slow, uncertain and chaotic performance".
However, it does highlight a number of successes including the vaccination rollout, which it said was "one of the most effective initiatives in UK history".
---
Coronavirus data for Greater Lincolnshire on Tuesday, October 12
123,867 cases (up 863)
81,520 in Lincolnshire (up 669)
20,543 in North Lincolnshire (up 110)
21,804 in North East Lincolnshire (up 84)
2,364 deaths (up three)
1,731 from Lincolnshire (up two)
323 from North Lincolnshire (up one)
310 from North East Lincolnshire (no change)
of which 1,421 hospital deaths (up two)
872 at United Lincolnshire Hospitals Trust (no change)
44 at Lincolnshire Community Health Service hospitals (no change)
1 at Lincolnshire Partnership Foundation Trust (no change)
504 in Northern Lincolnshire (NLAG) (up two)
DATA SOURCE — FIGURES CORRECT AT THE TIME OF THE LATEST UPDATE. POSTCODE DATA INCLUDES DEATHS NOT IN HEALTHCARE FACILITIES OR IN HOSPITALS OUTSIDE AUTHORITY BOUNDARIES.