Red Arrows wow in Dubai at Expo 2020
Our Reds representing the UK at a global event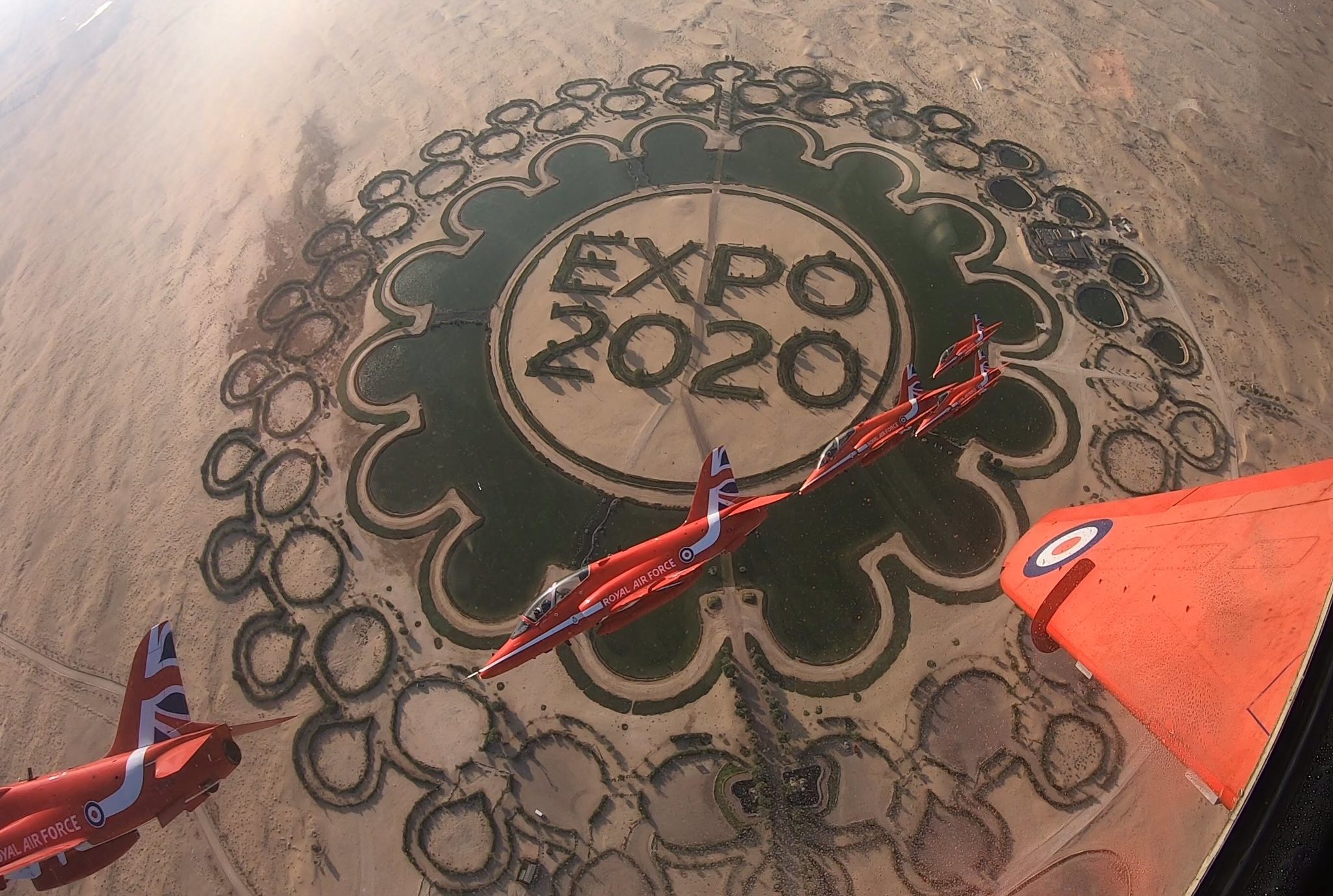 The Red Arrows have been helping celebrate the 50th anniversary of the United Arab Emirates, with a number of displays at the Expo 2020 in Dubai.
The Expo will be the first of its kind to be held in the Middle East, Africa and South Asia region and is the largest event to ever be held in the Arab world.
It will run for six months from October 1, 2021 to March 31, 2022 and bring together over 190 countries in the spirit of shared purpose between the nations.
The Royal Air Force's Aerobatic Team, based in Lincolnshire, flew over to the United Arab Emirates to celebrate the first week of the Expo, representing the UK to support the country's wider role at the event.
It is the Red Arrows' first visit to the UAE since performing there in 2016, with the Abu Dhabi display hoped to further celebrate the relationship between the two countries.
Wing Commander David Montenegro, Officer Commanding, said: "Expo 2020 Dubai presents a perfect opportunity for the Red Arrows to join the UK's participation at the event and help showcase Global Britain – to thousands of people – through our dynamic aerial display.
"At the heart of a Red Arrows show is innovation and precision, which mirrors the inspirational theme of the stunning UK Pavilion at Expo.
"Furthermore, the Red Arrows' visit to both Dubai and Abu Dhabi, and through our collaboration with counterparts there, demonstrates the close ties we continue to enjoy with the UAE as important partners of the UK."