November 27, 2021 10.02 am
Lincolnshire Food & Gift Fair returns this weekend
A little shopping spree to get you in the festive mood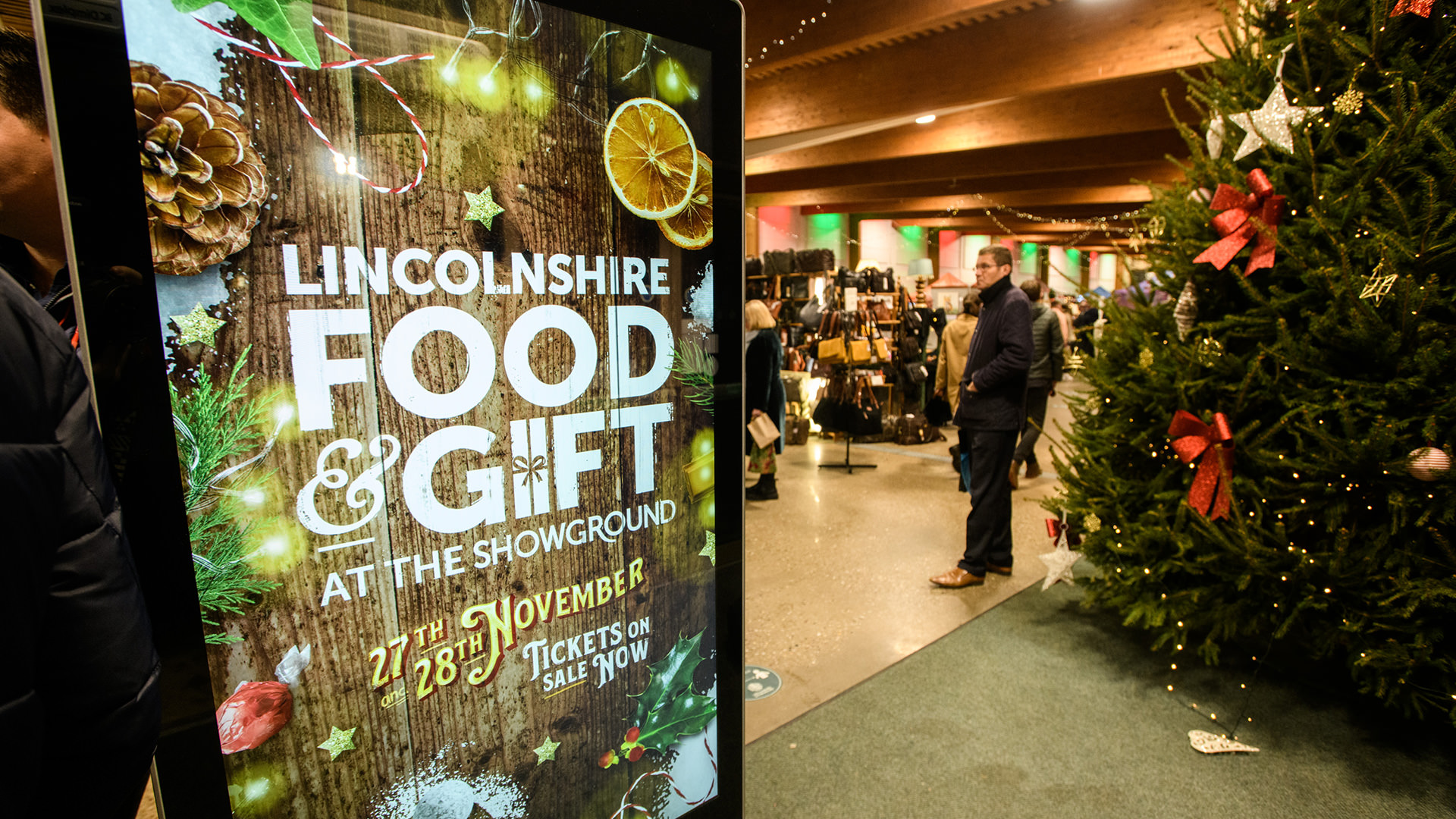 The 20th Lincolnshire Food & Gift Fair takes place at Lincolnshire Showground this weekend, featuring more than 150 stalls who will be showcasing a range of delicious treats and great gift ideas.
It will be open from 9am-5pm on Saturday, November 27 and between 9am-4pm on the Sunday, while car parking is free. Tickets are available on the gate for £6 each and children under five can enter for free.
The event, which is organised by the Lincolnshire Agricultural Society, welcomes visitors between the EPIC Centre and an outdoor marquee, with more than 30 brand-new exhibitors.
The Lincolnite went for a tour on the members' evening on Friday, so you know what to expect this weekend:
As well as the stalls, there are children's activities in Santa's Workshop, and The Lincolnshire kitchen with top chefs and producers sharing their tops tip, including Fiona Lucas from Lincolnshire Cookery School and Anis Falina from Makan Bites.
There will also be live performances from a number of talented local choirs, while there will also be various delicious hot food stands.
Artistic and creative products will be available and at stalls including Art Monster Studios, The March hare and Vivified Ceramics.
Foodies can look out for businesses including Tiffin & Co Bakehouse, Oh La La Fries, Fudged Up, and The Oink Company.
The famous Santa's Workshop area will be ready to provide hours of free entertainment, including new additions – interactive Christmas sessions provided by Debutots and cake decorating hosted by The Back Garden Gallery.
Santa's Baking House features cookery workshops from Treats, Sweets & Eats, 42nd East Bakehouse and Riseholme College.
Visitors are also asked to bring an unwrapped toy or gift and place it in the provided Santa's sack, all of which will be donated to the Bridge Church to support the local community this Christmas.
Meanwhile, the vaccination site at Lincolnshire Showground will be closed temporarily between Friday and Sunday (November 26-28) to allow for the return of the Festive Food & Gift Fair.