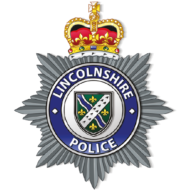 November 22, 2021 11.32 am
Misconduct hearing – 29 November 2021
A public misconduct hearing will take place at Police Headquarters
A public misconduct hearing will take place at Police Headquarters
An accelerated misconduct hearing is to be held on 29 November 2021 for Former Special Constable George Cartwright who was based at Horncastle Police Station.
It is alleged that Former SC Cartwright breached the following standards of professional behaviour:
Honesty and integrity
Confidentiality
Orders and Instructions
Discreditable Conduct
It is alleged that on 3 July 2020 he accessed a record on a police database without lawful authority or reasonable excuse in that he had no policing purpose for doing so.
On 3 October 2020 he failed to be open and honest in his response to the Force Auditor and attempted to then mislead them into accepting he had a policing purpose for accessing the record.
The conduct, if proved, amounts to gross misconduct.
Please note: The hearing will be held at Lincolnshire Police Headquarters, Deepdale Lane, Nettleham, LN2 2LT. The hearing will start at 09:30am. This will be a public hearing. If you would like to attend the hearing, please email your name, date of birth and address to [email protected] to request to attend.