'Big Santa' outside Lincoln home spreading Christmas cheer
Out daily until Christmas Day!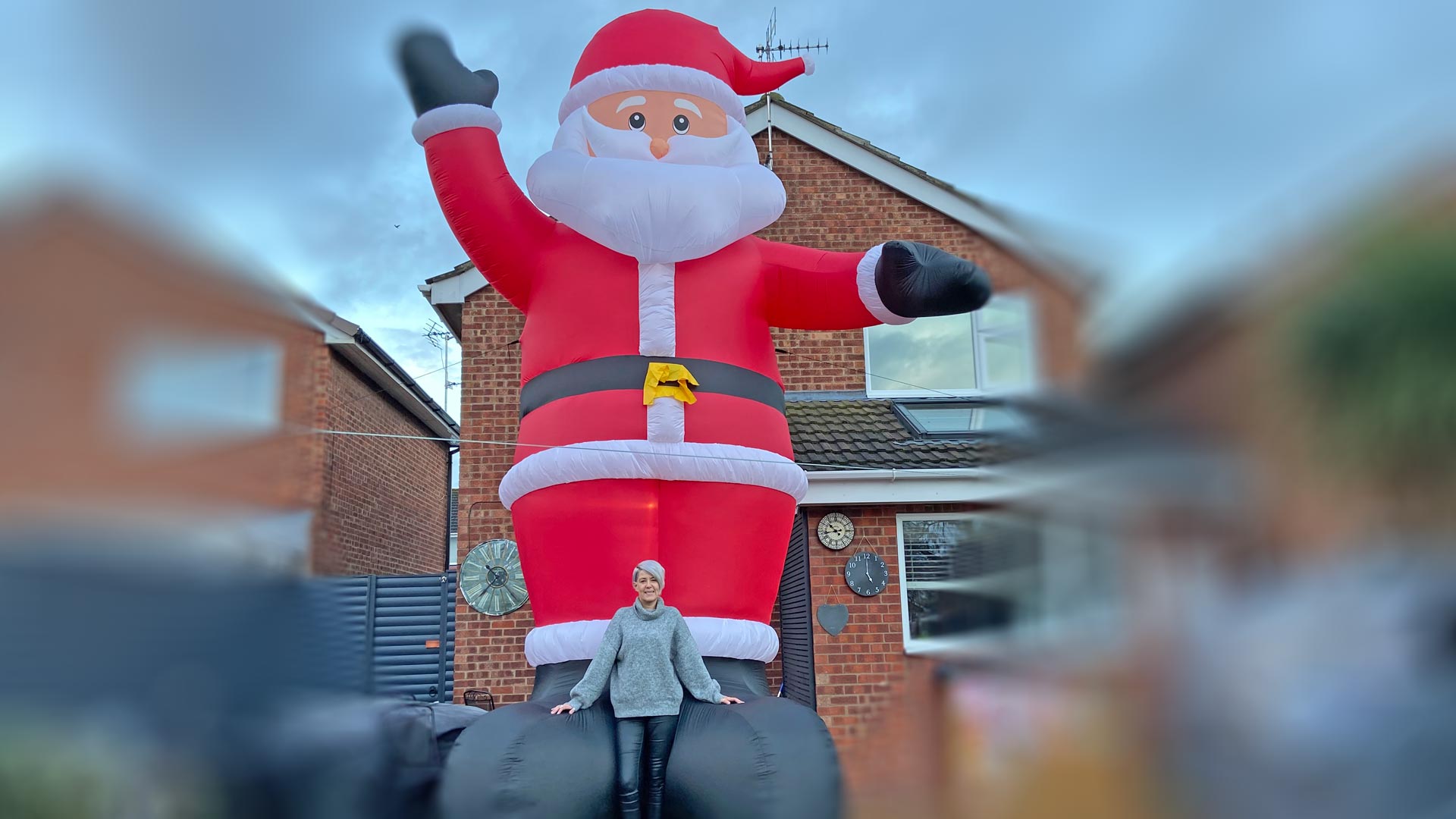 A Lincoln woman is once again spreading Christmas cheer after putting out a huge inflatable Santa outside her home.
Chris Hebron first started putting up her large festive decorations at her home on Broughton Gardens off Brant Road when she had her son Zak, who is now 19.
Her 14-year-old daughter Mia also won't ever let her off not putting all the decorations up, which last year saw the addition of 'Big Santa'.
She got Big Santa out of the attic to put him out for the first time this year at around 3pm on Wednesday, December 1.
It will be taken back inside at around 8pm each evening and be out daily in the run up to, and on, Christmas Day, so long as the weather is good enough.
Her large inflatable Homer Simpson Santa will be going up at the front of the house in the near future too.
Chris' neighbours often say it's officially Christmas when her inflatable Santa goes up, and she is already feeling very festive!
She told The Lincolnite: "I have always loved Christmas and as soon as I see the Coca Cola 'Holidays are coming' advert I can't wait to put Santa up.
"I laugh every time I put him up. It still surprises me how big he actually is."
See a video below of when Chris put her Big Santa outside her home in 2020: