December 9, 2021 12.31 pm
New Lincolnshire manufacturing plant set to create nearly 2,000 jobs
Plans are being developed by North Lincolnshire Council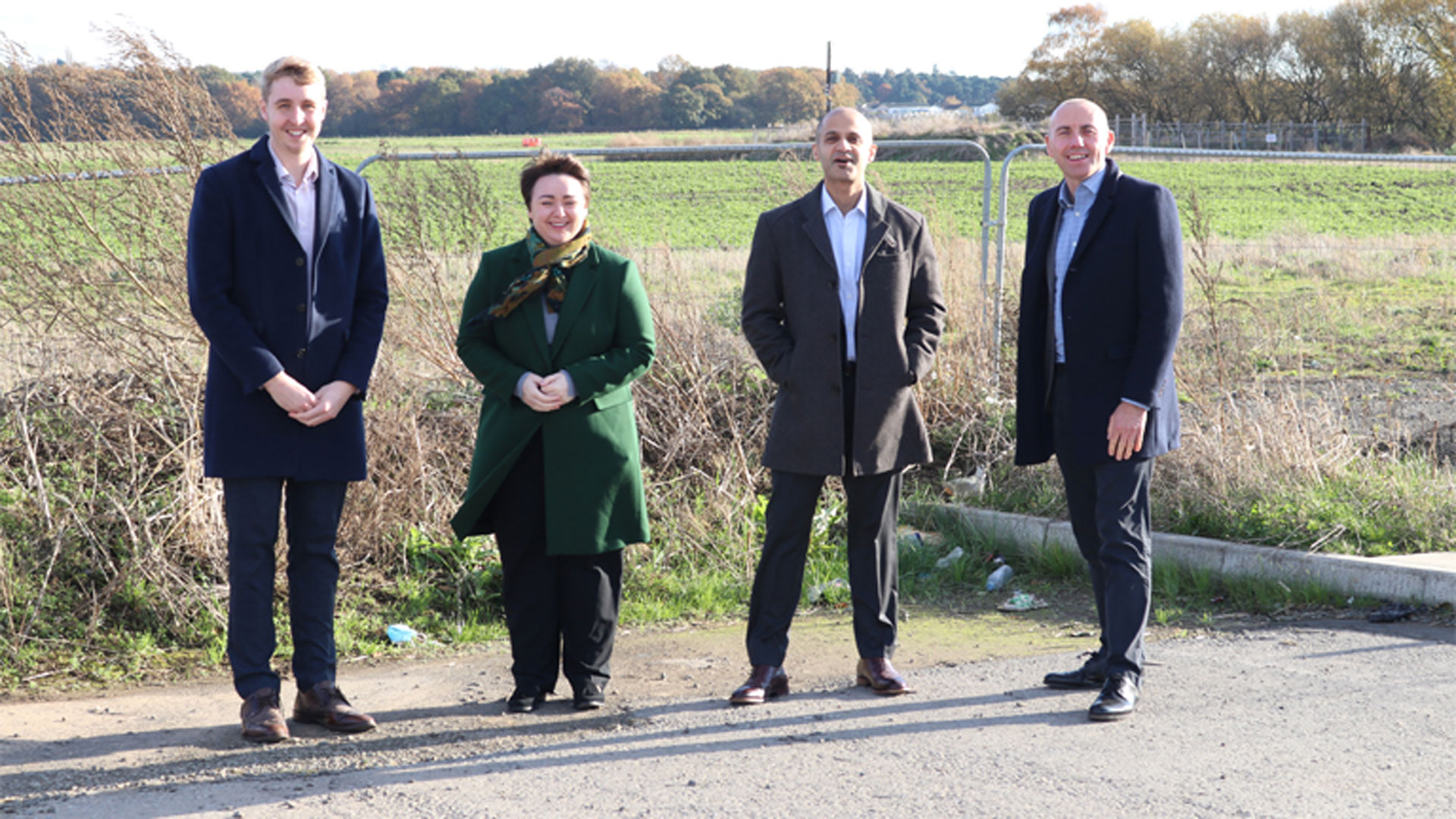 Nearly 2,000 'well-paid, high-skilled and sustainable' jobs are set be created at a new Advanced Manufacturing Park in Scunthorpe being developed by North Lincolnshire Council.
The council has completed the acquisition of a 60-acre site at the edge of Scunthorpe using money from the government's £3.6 million "levelling up" Towns Fund. It said it will be developing the UK's first carbon-neutral advanced manufacturing park.
The site is located west of the M181 off the junction of the new northern junction. It is to be developed in the location allocated by the Lincolnshire Lakes Area Action Plan as a "strategic mixed-use area". The Advanced Manufacturing Park is part of the wider Lincolnshire Lakes development.
The project, which will create more than 4 million square foot of advanced manufacturing space, will now go through planning. The required infrastructure will be built to connect the site with the nearby M181 motorway.
The scheme is one of several being developed under the Towns Fund programme, which is overseen by the Scunthorpe Towns Fund Board and is linked to the Future High Street Fund. The money is part of the government's levelling up agenda.
Around £35 million has so far been committed by government for Scunthorpe through the Town Deal and Future High Streets Fund, plus £12 million for the Burringham Bypass connectivity improvements on the M181, £14 million for flood defence on the River Trent, and £35 million for the new pumping station at Keadby.
Councillor Rob Waltham, leader of North Lincolnshire Council, said: "This is a massively exciting project which will have profound effects on the area for generations. It will create hundreds of well-paid, high-skilled jobs in advanced sectors and will be a globally significant hub for research, development and innovation.
"We are already leaders in advanced steel making and this development will create the right environment for more world-leading businesses to join the North Lincolnshire stable, creating and developing innovative, leading-edge products.
"With the fantastic motorway links and clear ties to the ports complex, access to national and international markets will be immediately available – helped of course further through the government's flagship freeports project which will help make these companies even more competitive."