December 10, 2021 1.00 pm
New retro-styled restaurant and bar opens in Gainsborough's Marshalls Yard
Creating 25 jobs for the local area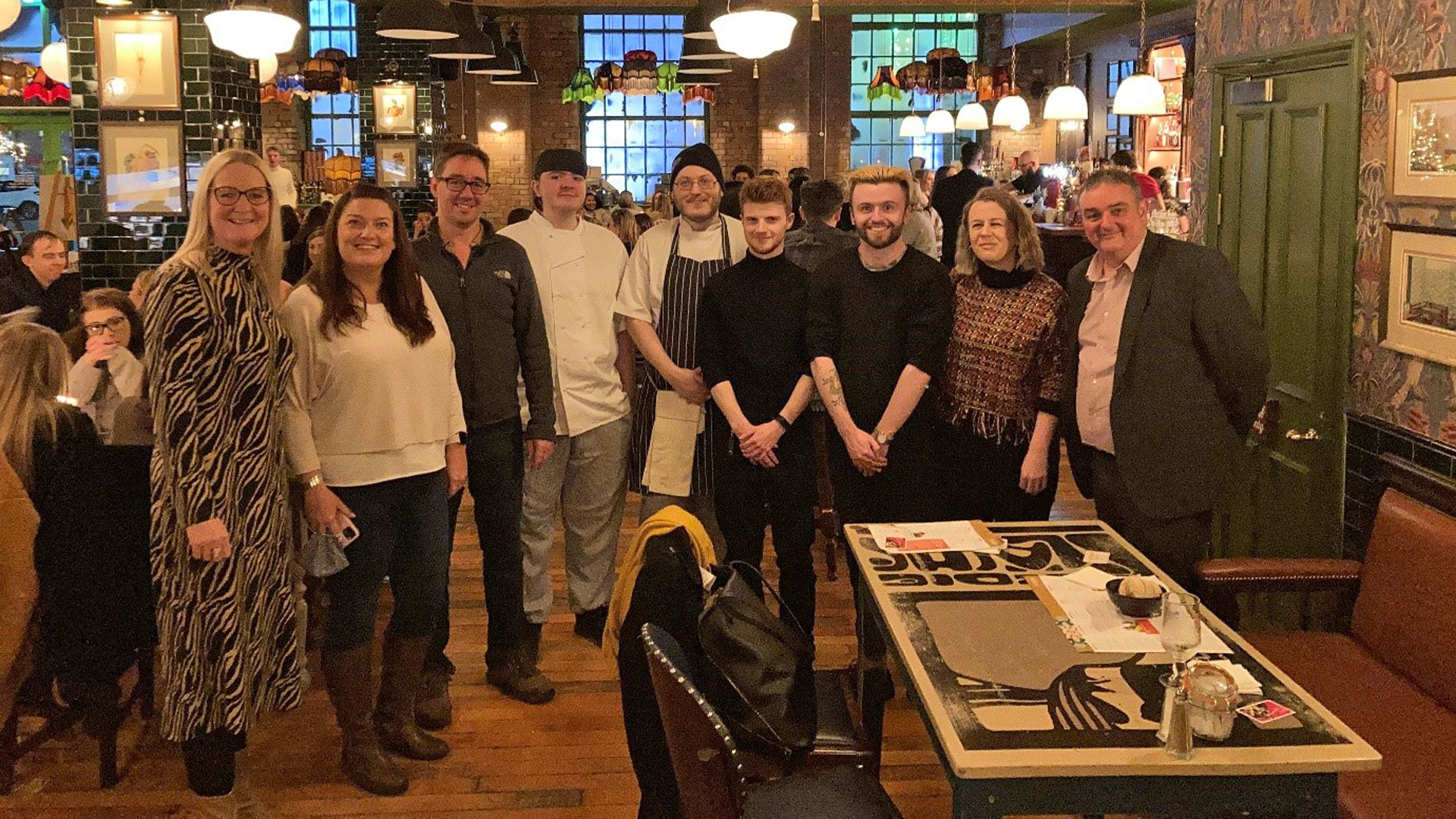 A new retro restaurant and and bar has now opened in Gainsborough with an all-day menu, eclectic artwork and oversized vintage sofas to relax in and enjoy the atmosphere.
Caldero Lounge is located in the unit former occupied by New Look at Marshalls Yard in the Lincolnshire town. It officially opened its doors for the first time to over 150 special guests during the evening of Wednesday, December 8.
It is owned by Loungers, who also run Cosy Club which has a site in Lincoln's redeveloped Cornhill Quarter. Caldero Lounge will serve breakfast, brunch, lunch and dinner from an all-day menu.
The all-day menu features a variety of dishes, including tapas, paninis, mac and cheese, and burgers, as well as vegan and gluten-free options.
Inside Caldero Lounge, there is eclectic artwork, oversized vintage sofas, a community noticeboard, a book swap area and space to relax as well as to sit and enjoy the food.
A total of 25 new jobs have been created by Caldero Lounge and the owners are committed to fundraising for local charities to become a key part of the community.
The new staff were employed after a successful recruitment initiative in Gainsborough. The business joined forces with the DWP, Lincoln College and West Lindsey District Council to organise an open recruitment event and attend the town's jobs fair. The Adult Education Team at Lincoln College helped to organise and deliver the recruitment programme.
Sarah McDonald, regional recruitment manager for the Loungers Group, said: "Following the initial open day, we selected 12 candidates to participate in a sector-based work academy programme (SWAP) delivered by the College and the DWP.
"60% of the candidates that participated in the programme have gone on to secure a job. We're very pleased with the calibre of people we interviewed."
Councillor Tracey Coulson, vice-chair of the Prosperous Communities Committee at the council, said: "It's fantastic news that Gainsborough welcomes a brand new business to its community, at a time when we all know the hospitality sector is facing significant challenges.
"Hearing that a number of job seekers in the area have been given an opportunity there is equally as exciting, as we all know that getting young people into jobs will benefit the local economy massively. I wish Caldero Lounge all the success it needs going forward."