December 31, 2021 6.00 am
Reflections 2021: Martin Vickers – COVID challenges and a year 'free from the EU'
Plus a big 'thank you'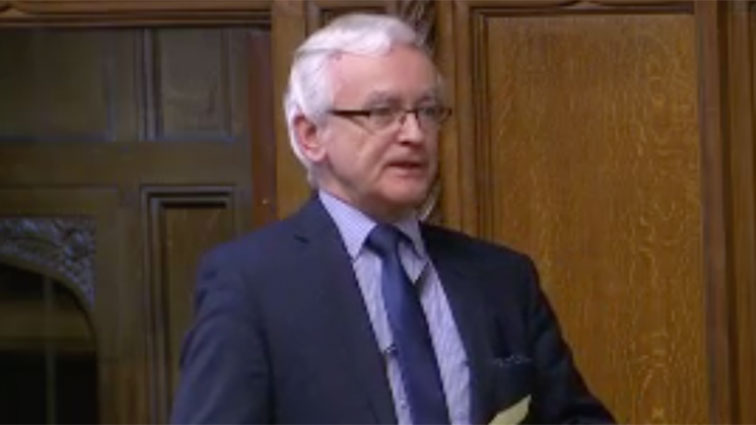 For the second year running the shadow of COVID has dominated the headlines and, for governments across the world, this has been an enormous challenge and a diversion from the many other demands and expectations all administrations face.
So many people have given that bit extra to see us through. Our first thoughts are directed towards those in the NHS and wider medical professions, but we mustn't forget all those who kept us fed, those in transport and all the essential services on which we all rely, and those volunteers without which our society would be so much the poorer. On behalf of all my constituents I say a big 'thank you'.
Despite the pandemic the UK economy has performed remarkably well and here in northern Lincolnshire the continuing growth of the renewable energy sector has been exceptional.
Also, at a local level the two councils that serve my Cleethorpes constituency – North and North East Lincolnshire – have been successful in bids for government funding to revitalise our high streets and regenerate our towns and villages – all part of the all-encompassing 'Levelling-up' agenda.
That agenda is not just about improving the environment of our towns or improving transport connections, important though they are, but about equipping our young people with the education and skills they need to meet the demands of our new and emerging industries. In this respect we are moving in the right direction as our schools and colleges adapt.
Industry itself must step up to the mark by providing apprenticeship schemes, and many are. During this last year I have visited companies and met young people who are receiving excellent training and have the enthusiasm and determination needed to be successful.
I should also give a mention to the Greater Lincolnshire Local Enterprise partnership (LEP) who are a vital link between business and government. They are one of the many organisations that play a vital role in delivery of services that we, rightly, think of as being provided by the government. Other such organisations include NHS Trusts, Clinical Commissioning Groups and various groups that advise our local authorities.
To some extent MPs have parallel lives with four days a week in Westminster and the rest of the week at home carrying out constituency work involving surgeries, visits to schools, businesses and being briefed by senior police officers, NHS and council staff and many more, so that we can keep abreast of the challenges and resource implications of the services they provide.
With the information and briefings we receive locally we can better represent the needs of the constituency. It is the political theatre of Prime Minister's Questions (PMQs) that most people are familiar with but each day there is an hour devoted to 'question time' when ministers from each government department must face questions. Then, of course, there is the detailed scrutiny of legislation. It's not an exciting spectator sport so, inevitably, it is PMQs that grabs the headlines and there's no doubting that it is a big test for the two leading plays – Prime Minister and opposition leader.
Governing is about decision-making and that means there will always be winners and losers. In the past year much has been achieved but there is always more to be done. Talking of getting things done I can't not mention Brexit. It's just a year since as, Boris Johnson, keeps reminding us "we got Brexit done" and that is a massive achievement. Of course there are still loose ends to deal with and negotiations are continuing to resolve them, most notably those affecting Northern Ireland.
Free from the EU we haver set about putting in place trade deals with the rest of the world. Trading opportunities exist and one of my aims for 2022 is to do more to encourage local businesses to broaden their horizons. If you provide goods and services for the UK market then the chances are that there are customers across the globe that are looking for a supplier who offers good service and value for money.
Despite the challenges of COVID there is much to look forward to in the year ahead. There will be new challenges, new problems to overcome but I'm sure we can overcome them.
My best wishes for 2022.