December 9, 2021 10.01 am
Road closures for 2021 Lincoln Santa Fun Run this weekend
There is still time to register for the fun run!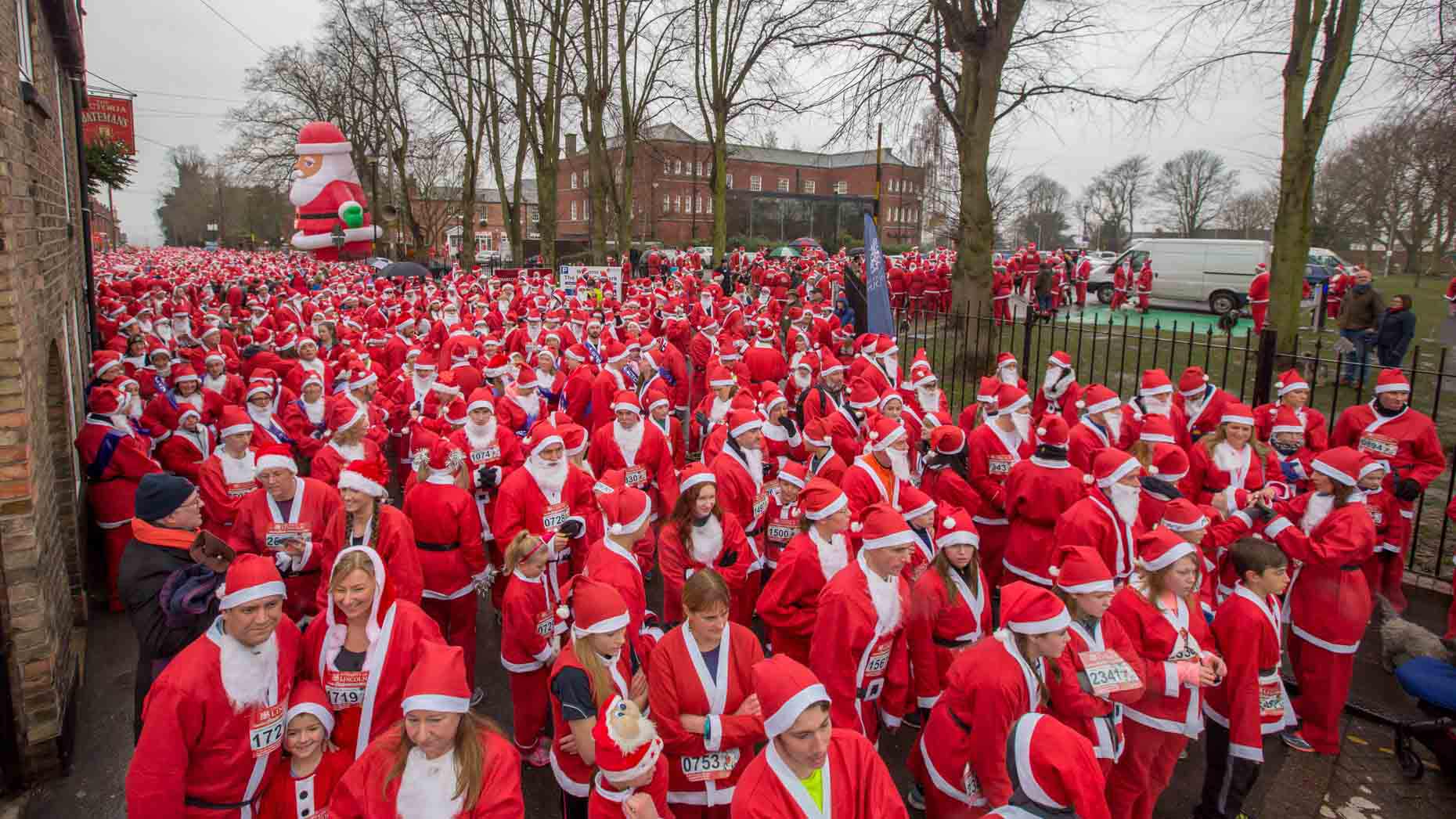 Around 1,000 people have already signed up for this year's Lincoln Santa Fun Run, but a series of road closures and traffic restrictions will be in place that could cause delays.
The traditional Lincoln Santa Fun Run, organised by the Rotary Club of Lincoln Colonia, was cancelled last year due to the coronavirus pandemic and was held virtually instead, with around 200 people taking part.
This year's event will take place at 11am on Sunday, December 12, with participants advised to meet at the start point of Westgate by 10.30am.
Numbers are limited to 1,200 places this year and registration will remain open here until 6pm on Saturday, December 11.
Adults, youth and child registrations with a Santa suit and finishing medal are priced at £12 per person, eco-registration (with no Santa suit) costs £8, while under fives (with no Santa suit) are free. A popular tradition in the Lincoln Santa Fun Run is the "Doggy Dash" and dogs can enter free of charge.
Road closures and traffic restrictions
The restrictions will be in place between 4pm on December 11 until 2pm on December 12, with access maintained to properties. An alternative route for vehicles will be signposted.
Road Closure Orders will be in place on the following roads (full length and both sides unless otherwise stated):
Bailgate

Church Lane

Eastgate

Greestone Place

Minster Yard

Newport (Bailgate to Rasen Lane)

Northgate

Pottergate

Priorygate

St Paul's Lane

Westgate
No Waiting/No Loading At Any Time Orders will be in place on:
Bailgate (full length, including parking bays)

Church Lane (Bailgate to Northgate full length both sides)

Northgate (full length on both sides of road)

Eastgate (from Bailgate to Northgate on both sides of road)

Minster Yard (full length on both sides of road)

Westgate (from Bailgate to Burton Road, both sides)
The race route
This year will have a slightly different route, finishing at Minster Yard near Lincoln Cathedral instead of Castle Square.
Runners can choose to complete the full route of three laps (3.3km) or a short one lap route (1.2km).
See more details about the 2021 route here.
Ray Peters, of the Rotary Club of Lincoln Colonia, told The Lincolnite: "We are nervous and excited and hope everyone stays safe, and that we have a fantastic event after the two years we've had."