December 23, 2021 2.03 pm
This story is over 23 months old
The Lincolnite tries: The Electric Bar's new cocktails
Winter warmers and seasonal delights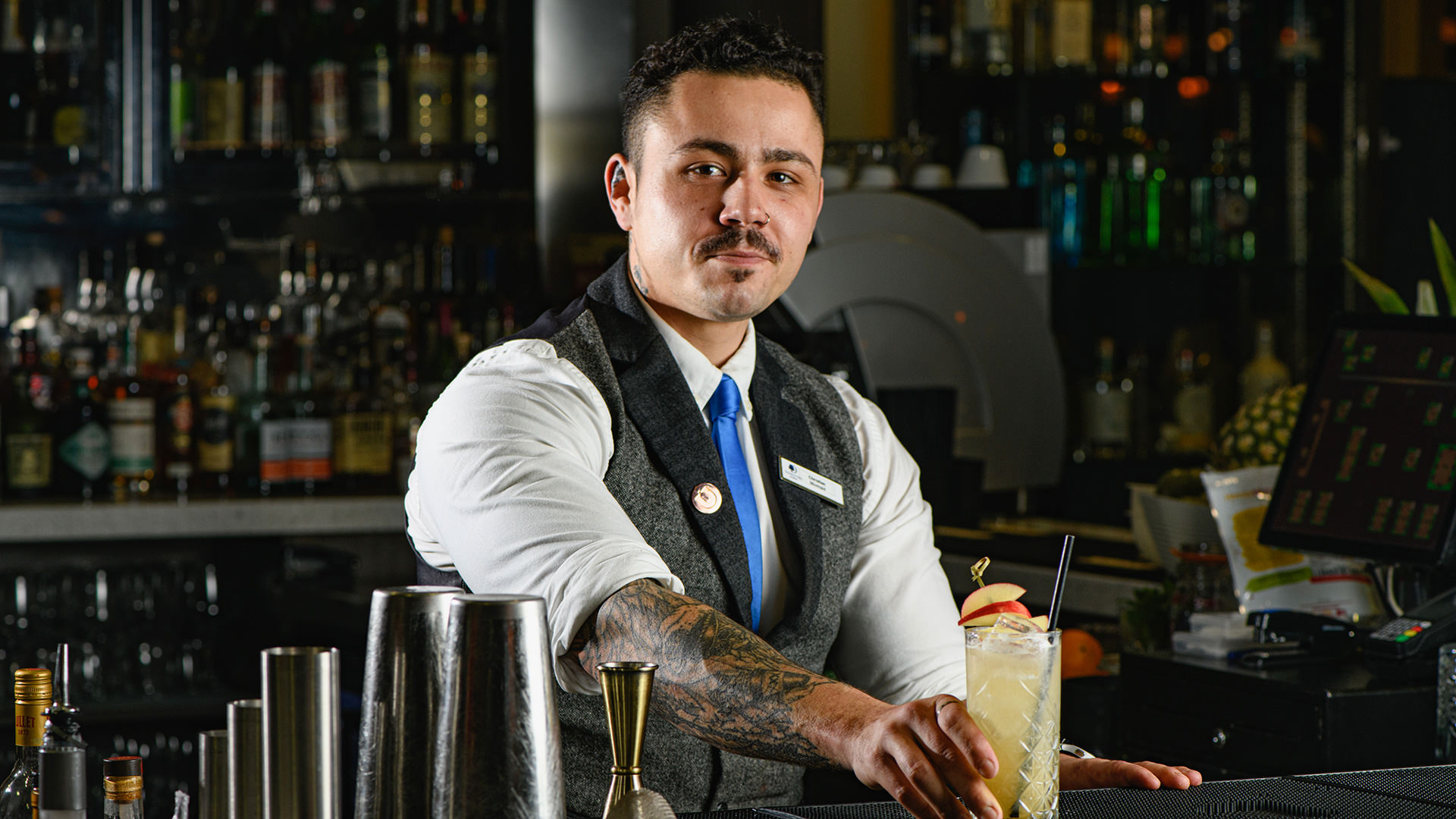 The Electric Bar launched a new cocktail menu this month, including classics with a twist and new Electrician's signature drinks, and The Lincolnite went to check it out.
The bar is located on the top floor of DoubleTree by Hilton Hotel on Brayford Wharf North in Lincoln, which is on the former site of the city's first power station.
The Electric bar menu features electrifying themes, local stories and historical figures to showcase the narrative behind the brand.
The new cocktails
Amberetti Sour
The bar wanted a drink on its winter list that encapsulated wonderful, warming flavours synonymous with the festive season, but with a touch of luxury. A twist on a classic sour features Amaretto, peach and a toasted almond flavour, with an Amaretti biscuit crumb delicately gilded with edible gold.
Lindo aka 'The Pool'
This drink is in homage to the bar's location on the sunning Brayford Waterfront. The first known settlement in Lincoln, dating back to the first century, inspiring the area's original name of Lindon, translating as 'The Pool' in Celtic language. This is a cool, refreshing blend of pear, apple and lemon flavours with vanilla and warming ginger to balance.
Skyline
As the city's first sky bar, the drink represents the blue skies and fluffy white clouds that can be admired from the rooftop setting.
Magnetic
The Sparks list of prosecco cocktails continues to prove popular and Magnetic has now been added, which features unicorn gin and a pop of colour from citrusy-sweet Curaçao.
Clover Club
The gin-based cocktails have been very popular and, remaining close to its original recipe, Clover Club combines gin, vermouth, raspberry and a touch of rose syrup and petals for a glamorous finish.
See the rest of our photo gallery below:
Meanwhile, The Electric Bar also featured in The Lincolnite's Cocktail Trail in 2021. The Lincolnite and Visit Lincoln partnered with the city's top independent bars to bring people mixology flair and flavour with an exciting cocktail trail experience.