Warning over fake 'Omicron PCR test' emails
Please be wary of the scam email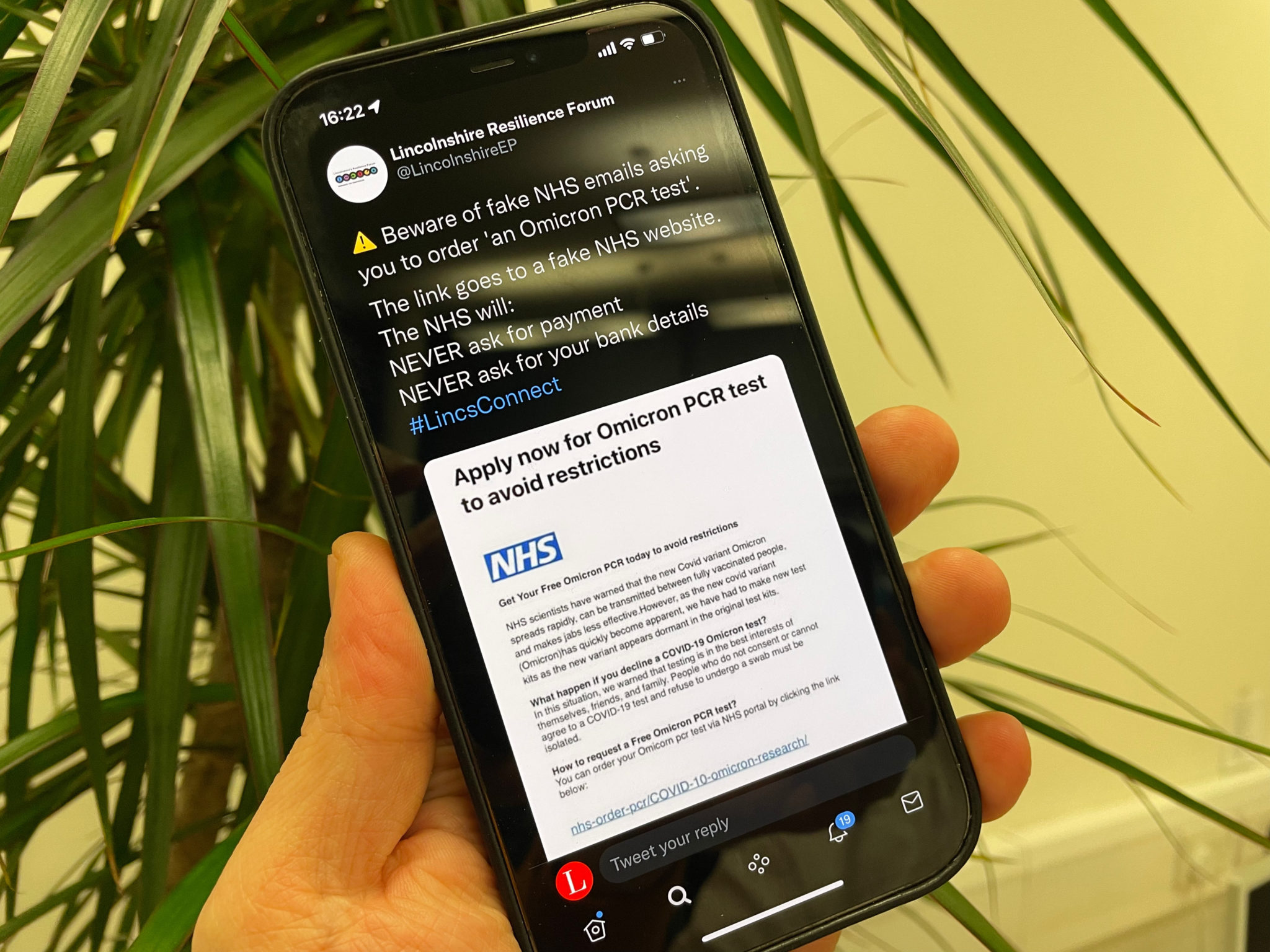 Lincolnshire Resilience Forum has issued a warning about fake NHS emails asking people to order 'an Omicron PCR test'.
The government has confirmed more than 30 Omicron cases in the UK now, with some in the East of England.
However, Lincolnshire health bosses said on Thursday no cases of the new Omicron variant of COVID-19 have been confirmed in the county, but that it's "just a matter of time" until it arrives.
The scam email asks people to "apply now for Omicron PCR test to avoid restrictions". It claims that people who do not consent or cannot agree to a COVID-19 test and refuse to undergo a swab must be isolated".
There is also a link for ordering the Omicron PCR test, but it takes the user to fake NHS website. However, the NHS will never ask for payment or for your bank details — so don't fall for it.
⚠️ Beware of fake NHS emails asking you to order 'an Omicron PCR test'.

The link goes to a fake NHS website. The NHS will:
NEVER ask for payment
NEVER ask for your bank details#LincsConnect pic.twitter.com/6WzWC4fIka

— Lincolnshire Resilience Forum (@LincolnshireEP) December 1, 2021