January 14, 2022 3.00 pm
This story is over 22 months old
Arts "enormously important" to Lincoln says "honoured" Freedom of the City nominee
An award for those who have "rendered eminent services to the local area"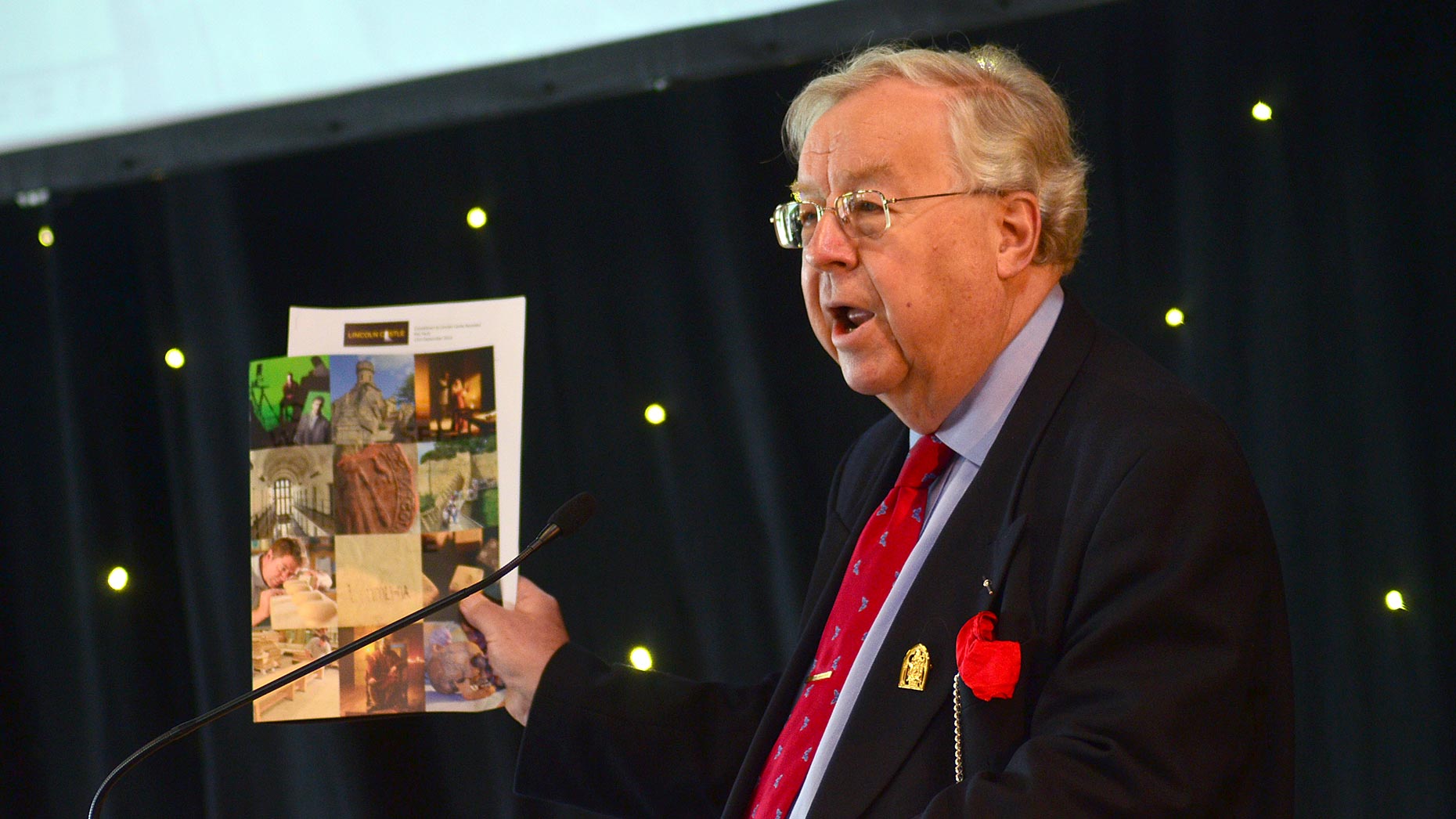 An arts champion nominated for Freedom of the City in Lincoln has said culture and heritage are "enormously important" to the area.
Lord Patrick Thomas Cormack said he was "honoured" to be nominated to receive the award.
A meeting of the City of Lincoln Council's Full Council will vote on Tuesday on whether or not to give him the Freedom of the City in recognition of his "contribution to the rich heritage of the city, and advocating for Lincoln on the national stage".
Lord Cormack told the Local Democracy Reporting Service he would not want to presume he would be given the award.
However, he said: "I am very honoured to think that I have been nominated and it would be a great honour to be a Freeman of the City of Lincoln.
"I am particularly grateful to those who have nominated me, but I must now wait and see what happens."
Lord Cormack, who sits as chairman of the Historic Lincoln Trust, has helped to bring a number of exhibitions to Lincoln including Lincolnshire's Great Exhibition, the Battles and Dynasties Exhibition, the Victoria and Albert Exhibition and the Doomsday Book display.
He was nominated by Her Majesty's Lord Lieutenant of Lincolnshire Toby Dennis, supported by Mary Stuart CBE.
Asked of the significance of arts and culture to the city, Lord Cormack said: "They are enormously important because we have one of the greatest of cathedrals in Lincoln.
"I've known Lincoln Cathedral all my life virtually, 75 years, it's the most wonderful cathedral in the country.
"We also have one of the finest small art galleries in the country in the Usher."
He added he was glad to be involved in the work of the castle.
"It's my strong desire to continue to be involved," he said. "I hope to be able to play my part in some spectacular exhibitions which will bring people to Lincoln in their many thousands as the Doomsday Book did in 2017."
The Freedom of the City is given to individuals or groups who are considered to have "rendered eminent services to the local area".