Lincoln lads film viral 'single' video at Bierkeller
It has been viewed over 129,000 times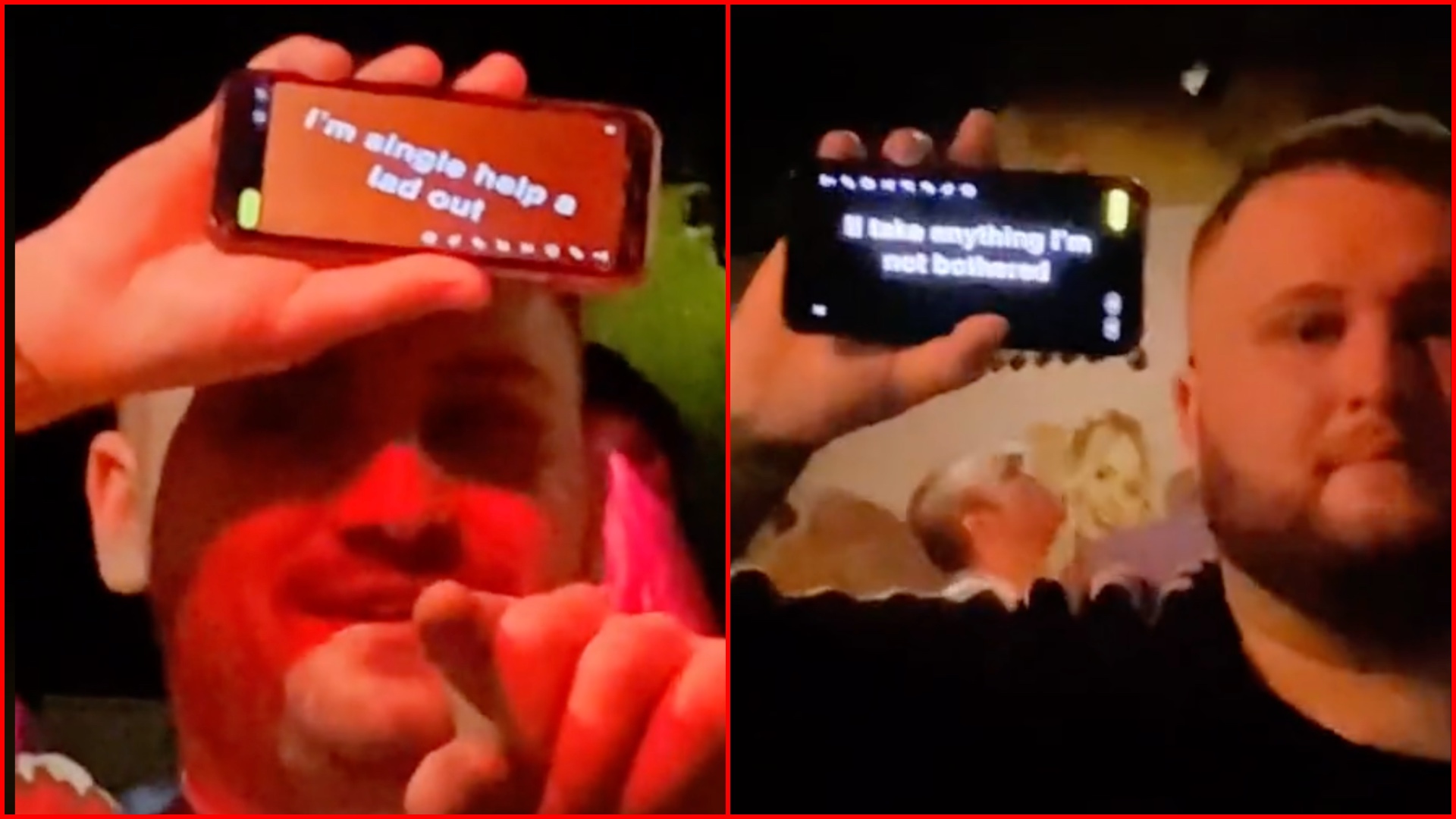 Two single friends from Lincoln have gone viral on TikTok with more than 129,000 views after posting a video during their night out at Bierkeller jokingly asking for help from girls in the nightclub.
Alex Richardson, Jack Booth, Matty Lee and Connor Keen went to their local pub – The White Hart in Nettleham – for a few drinks on Saturday, January 8 before deciding to head into town for a night out in Bierkeller.
Alex, 23, told The Lincolnite that he and Jack held up their phones showing their Snapchat usernames for a "bit of banter" and "to see if anyone would randomly add us".
Jack put a caption on his video, so Alex added one too, as they were "taking the mick" out of themselves and "having a laugh". Jack's caption read "I'm single help a lad out" and Alex's said "I'll take anything I'm not bothered".
Connor had already been recording his friends and they decided to post the seven-second video on TikTok for a laugh, but didn't expect it to have quite the reaction that it did.
By the next morning the video had been watched around 50,000 times before rising to more than 129,200 – view the full video here.
The video has also been liked more than 3,300 times and has around 30 comments.
Alex, who works at Eco Vape on Lincoln High Street, said: "Quite a lot of people saw what we were doing and when they read our phones they burst out laughing. People came up to us and gave us high fives, and a random guy took a photo of us.
"I didn't think it would get as big a reaction as it did. I feel like now if it keeps going up, and people are finding it funny, it might become a bit of a trend and we might end up doing more silly videos.
"It was funny and we thought it was just a bit of banter. To see how many views, likes and shares it got was amazing, and it is funny how something so simple and funny can spread.
"We are thinking of doing some more videos, but we want to think of ideas that are not repetitive. This one was unplanned which makes it funnier."
Jack, 24, who works on a chicken farm, said: "The whole night was a laugh and the the video was just for a bit of fun and banter.
"I was shocked at how quick it spread and with how many view it has got considering it was just for a laugh."