Lincolnshire Extinction Rebellion activists heading to London for "Kill the Bill" protest
There were two Kill the Bill protests in Lincoln last year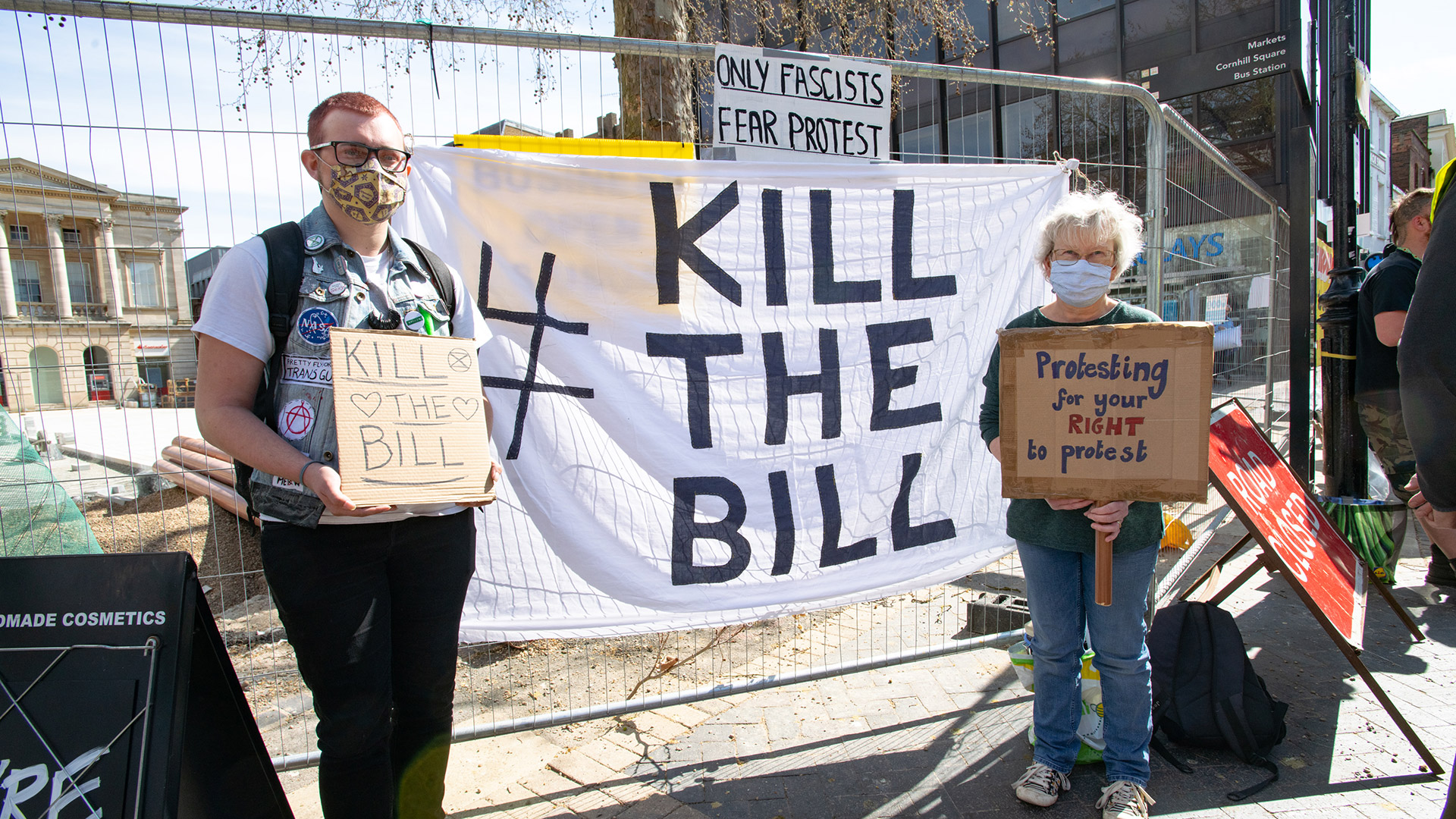 Lincolnshire activists from Extinction Rebellion will be joining another national "Kill the Bill" protest in London this weekend campaigning against the Police, Crime, Sentencing & Courts Bill.
Members from the climate activist group will be heading to the capital on Saturday, January 15, arguing against the proposed final reading of the Bill in the House of Lords on Monday, January 17.
Protestors are urging the Lords to throw out 19 amendments which have been added, including those which could be perceived as avoiding parliament scrutiny.
There have been two "Kill the Bill" protests in Lincoln, both held last year around the time the Bill was first published in March 2021.
The Police, Crime, Sentencing & Courts Bill would see police given more power to shut down demonstrations, as well as imposing start and finish times and noise limits.
There are also plans for tougher sentencing on those involved with protests, with the most severe cases potentially facing up to 10 years in prison, handing new powers to the Home Secretary Priti Patel to define what is and isn't a protest.
The mammoth legislation has so far seen 114 amendment papers raised in the House of Commons, and has come under immense scrutiny from the public across the country, with protests taking place from Bristol to Manchester to London.
Extinction Rebellion believe the Police, Crime, Sentencing & Courts Bill is a "direct attack" on the right to peaceful protest in a democratic state.
Activist Rosemary Robinson said: "I will be drumming with the Samba band at the protest. Samba is a great way of bringing activists together and spreading the word about the climate emergency.
"Samba creates loads of positive energy and music you can't help dancing to. Yet, if this government gets its way, I and many others could be arrested simply for being 'too noisy'. In fact, I could be stopped and searched for simply carrying my drum.
"Boris Johnson likes to promote himself as a libertarian but this Bill goes against all the principles of a just, liberal democracy. It is in everyone's interest to stop this slide towards authoritarianism."