February 18, 2022 7.00 pm
Crater-sized pothole "worst I've seen in over 20 years" says Lincs road supervisor
"Help is required urgently!"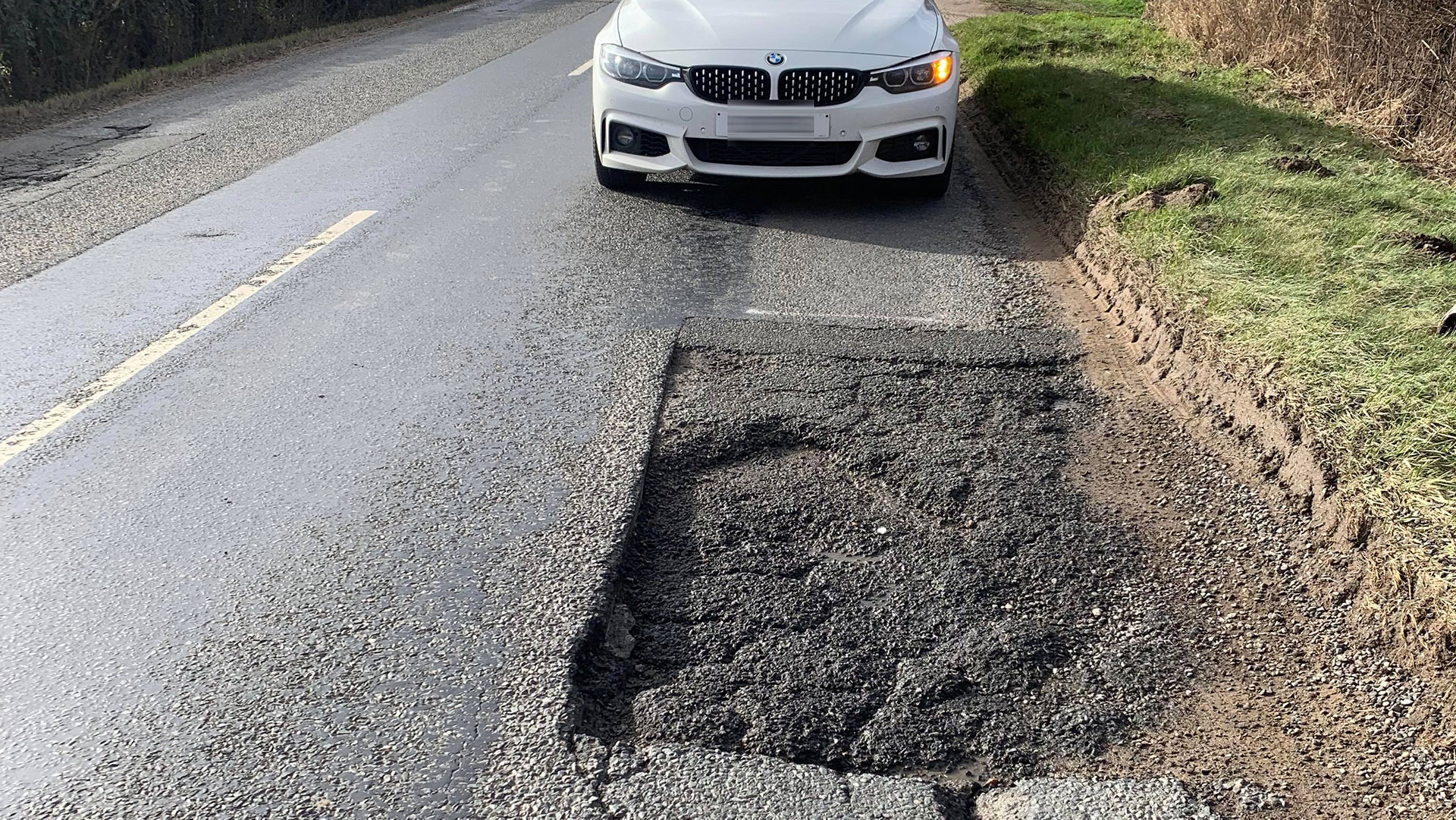 A pothole covering almost an entire side of a road near the A46 has been described as the worst in over two decades by a Lincolnshire man who discovered it on his drive to work.
Pete Buckingham lives in Grantham and was on his way to work in RAF Waddington on Thursday when he saw a crater-sized hole in the tarmac on Station Road, west of Harmston village.
Pete says he is a qualified new roads and street works supervisor and has been for over 20 years, but declares this pothole as "the worst I've seen in all my years".
He went to report the issue on Fix My Street through the Lincolnshire Highways portal, and noticed that the area had been flagged previously in December, but not much had been done in the way of repairs.
Instead, a traffic cone had been placed at the side of it, which appears to have since blown away into a nearby hedge as a result of high winds from Storm Dudley.
Pete said: "The even more annoying issue is this is a council depot just off the A46, less that 3 miles away. This is a 60 mph road used by a lot of HGVs, if such a vehicle is heading west (from Harmston) and you are heading east, there is no option than to go through this crater.
"This could cause death or serious injury very easily. Help is required urgently!"
It is estimated that over 100,000 potholes were reported to Lincolnshire County Council this year, with 15,314 reports coming through the council's own portal or the Fix My Street service.
The issue has become more of a growing concern as the council prepares to face a massive gap in its road maintenance funds, due to government slashing funding by 25% last year.
The Lincolnite has contacted Lincolnshire County Council for a statement.