February 21, 2022 8.30 pm
Lincoln pork scratchings firm plans to become a 'pig deal' in Japan
The company will also be launching new flavours soon!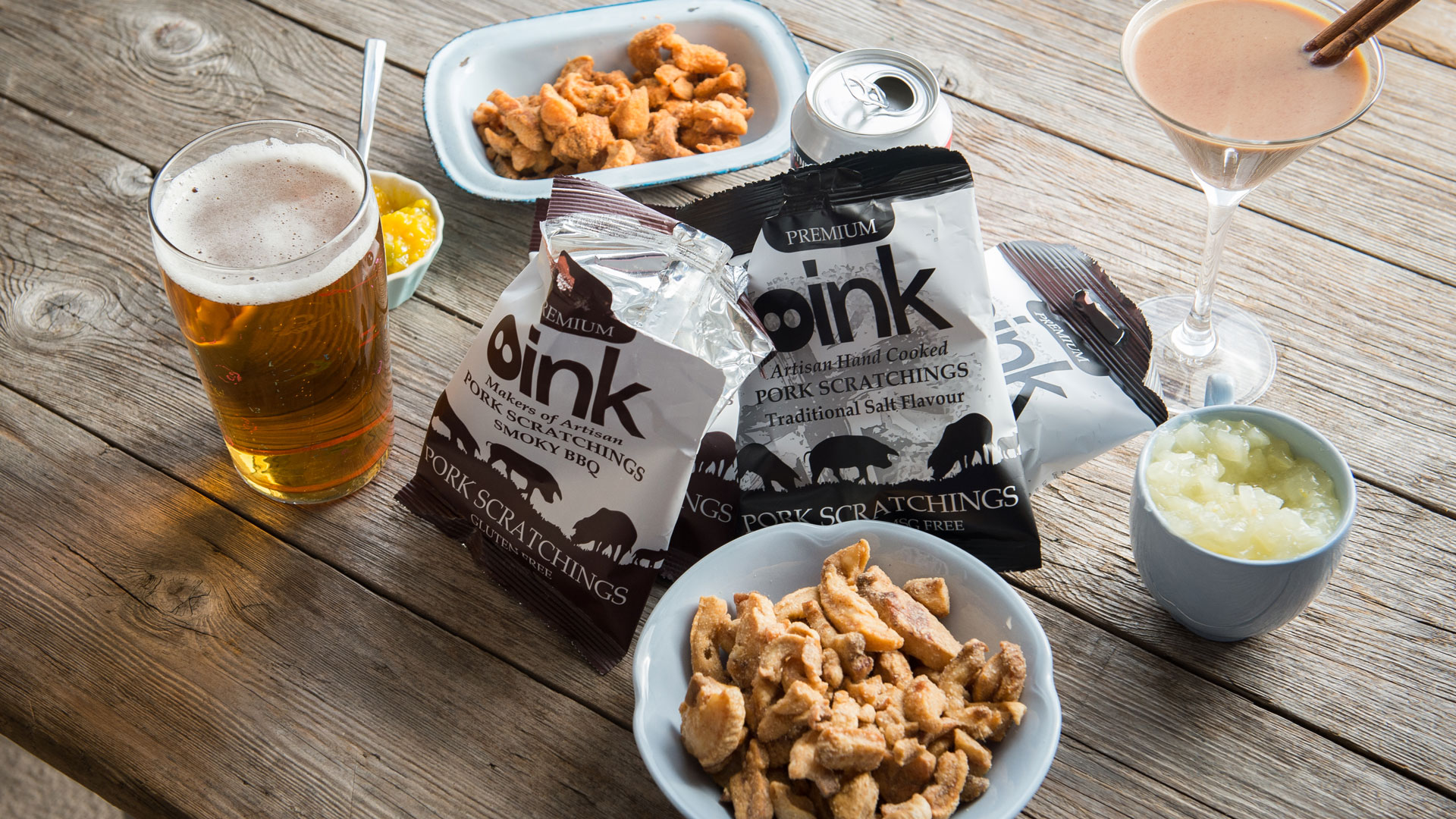 A Lincoln food firm is aspiring to become the first ever seller of pork scratchings in Japan.
Father-of-three Mike Holman launched The Oink Company in Lincoln in 2019 after years running a brewery, which made him realise artisan snacks were a boom industry. In a recent poll, pork scratchings were named as the UK's favourite snack, followed by peanuts (salted and dry roasted), and salt and vinegar crisps.
The 57-year-old, who also previously ran one of Lincolnshire's biggest big farms, sells his products in the USA, Canada, Ireland, Holland, Israel, Australia, and even provided the explorers on the Antarctic Quest 21 expedition with the snacks to take with them.
The Oink company launched its new artisan snack just 18 months ago and has already seen product sales soar by 500%. The firm's pork products were already the first scratchings to be eaten at the South Pole and it now wants to expand into South East Asia.
The business has already grown and Mike has installed a new £40,000 automated packaging line on his Deacon Road premises to cope with demand, and to ready the business for the expansion into Japan.
Mike has been working with the Department of International Trade and is ready to take the country by storm after positive feedback from existing Japanese customers.
Mike chose North Lincolnshire-based packaging specialists Iris Packaging Ltd to install the weighing, packaging and sealing machinery to train his staff. He expects the investment to pay for itself inside a single year.
He said: "I am extremely proud of the success we have enjoyed so far and really excited about what the future holds for the business.
"We have big plans for expanding our products and new markets and we are enthusiastic about being the first company to really market pork scratching in Japan – we have already had very positive feedback from private customers and bars who have tried them so we are confident they will catch on.
"The service we have had from Iris has been second to none. We simply couldn't have envisaged or delivered our bold plans without their help and support."
Grimsby-based Iris' director Craig Knight said: "We were hugely impressed with Mike's plans and it has been exciting to be part of helping the product grow," he said.
"We have a track record of working with UK artisan food businesses but this is a really unique product and we are honoured to play a part in its success story."
Meanwhile, new products are currently in development and Oink will soon be launching new flavours. They will include curry, new pork crackling, and pork crunch snacks.
The firm is even working with a chocolate company to produce a chocolate and pork crackling bar.