February 2, 2022 4.40 pm
This story is over 21 months old
Over a million signatures on Lincolnshire pet owner's 'firework rules' petition
She will present it to Number 10 after collating more data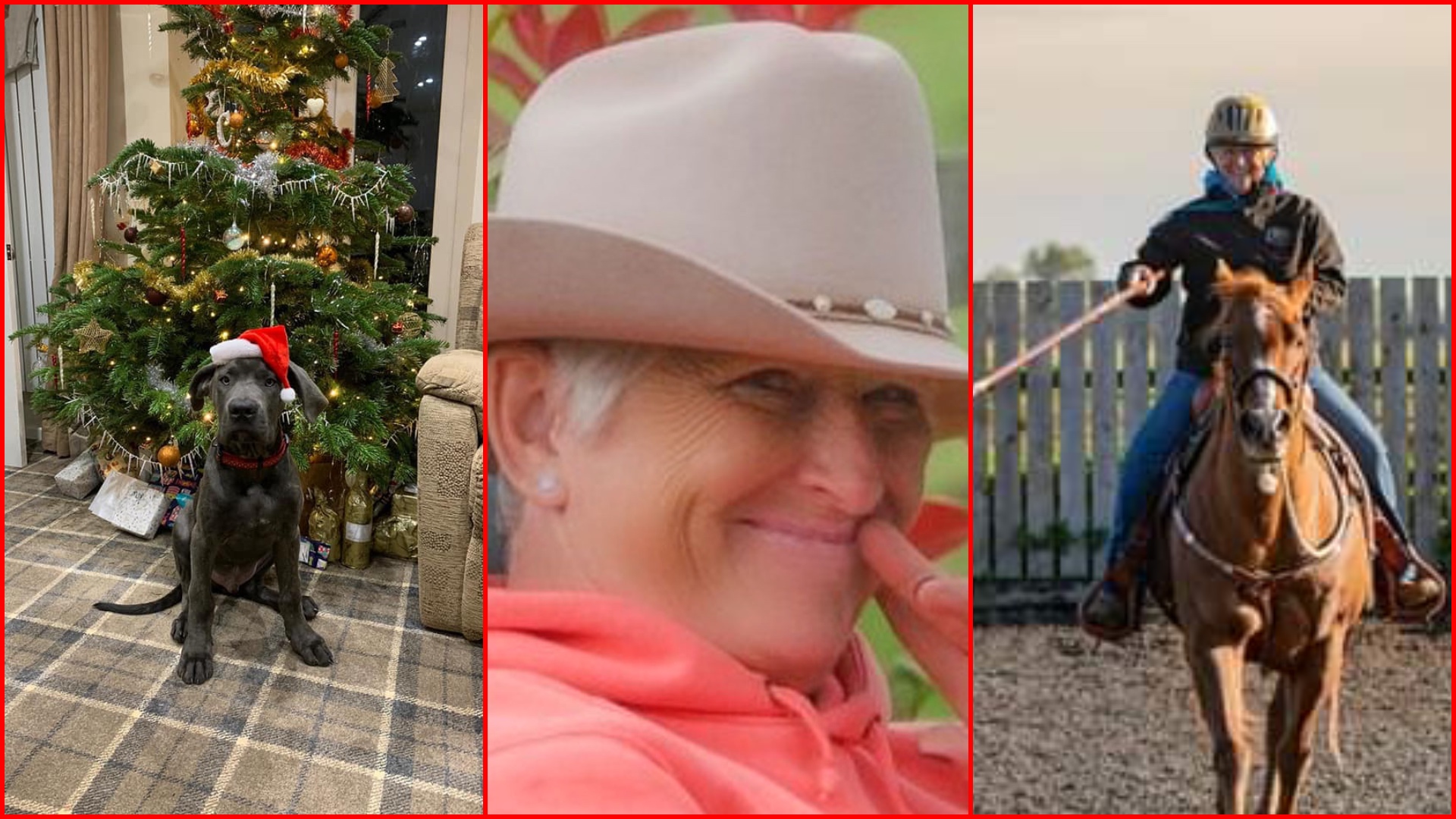 An animal lover from Lincolnshire who has been campaigning for eight years for the government to review firework rules said it was "a major leap forward" after her latest petition gained over one million signatures.
Julie Doorne, who owns four dogs and three cats, as well as horses and sheep, is determined to persuade the government to review firework rules in order to better protect animals from injury and distress.
By the time of publication Julie's latest petition had reached more than 1,000,290 signatures – sign the petition here.
Julie launched The Firework Campaign UK around eight years ago and since then she has written or backed six petitions. She plans to take the latest petition, along with data she is currently collating, to Paul Scully from the government's Department for Business, Energy and Industrial Strategy.
She is aiming to do this by the end of March, as well as taking the petition to Number 10 Downing Street in her bid to get the rules reviewed, and eventually changed. She doesn't want to ban fireworks completely, but feels it isn't fair people "can cause such anxiety and distress in the name of fun".
Julie said she was congratulated on her petition by the RSPCA and, when reacting to reaching the million signatures milestone, Julie told The Lincolnite: "I am over the moon at the response from the public. I want to thank everyone who signed and shared the petition.
"The next step is to collect enough data to make the government listen. To do this we have devised a survey which I hope everyone, whatever their views on fireworks, will complete. I really want to get a balanced view to take with me when I meet the MPs."
Julie created a survey on Google Sheets on Tuesday, February 1 and by Wednesday morning she'd already had around 285 responses. However, one issue flagged up is that only 14% of people have reported incidents to the RSPCA, and 83% haven't reported it anywhere.
She said people need to report or log incidents so that the government receive the data otherwise how will it know "there is a problem".
Julie added that somebody in California contacted her on Wednesday (February 2) morning to ask her if she'd consider setting up a worldwide campaign, which she said is something she'd consider in the future.
The RSPCA and the British Horse Society also have their own surveys about the issue.
Last year the RSPCA set up an online reporting system for the first time and by December 2021 the charity had received more than 11,000 reports of animals terrified by fireworks.
The charity said in December that it had seen 14,500 people take action and email their MP, with 67 councils requesting a toolkit pulled together by the RSPCA. By December 2021, a further five councils had put forward their own motions on restrictions.
RSPCA campaigns manager Carrie Stones previously said: "The RSPCA's Bang out of Order campaign is calling for regulation changes to the way we use fireworks.
"We'd like to see a restriction in use to specific traditional dates – not the days and weeks either side of them – a reduction in noise levels, public fireworks displays to be licensed and private firework boxes to be labelled with noise levels so people can choose low noise fireworks.
"We know from the response to this well established campaign that the vast majority of the public are behind us on this issue – we would encourage anyone who wants to do their bit to email their MP via our website to make their feelings known.
"We have seen some terribly sad stories of all kinds of animals from dogs and cats to rabbits, horses and deer left traumatised and injured by fireworks as they do not understand what is happening and in some instances their owners have no prior warning to help prepare them."
Two-year-old cat Bobby and German-Shepherd cross Zena are among the animals severely affected by fireworks, with the latter's case tragically ending in death.
Zena lived with her owner Robert Hyslop and his five other rescue dogs in Newport on the Isle of Wight until November 4 last year. At 3pm that afternoon a neighbour set off loud fireworks, leading to a nervous Zena collapsing, violently shaking and, shortly after, losing her life.
Bobby lives with his owner Kathryn Magee in Newcastle. Bobby suffers from feline idiopathic cystitis brought on by stress. After being terrified during November last year by fireworks, he had to be rushed to the vet as his bladder had become completely blocked. He was given emergency treatment at the cost of hundreds of pounds.