February 19, 2022 7.52 am
This story is over 21 months old
Police find drink driver 'creatively parked' in Lincoln crossing barriers
Thankfully no one was hurt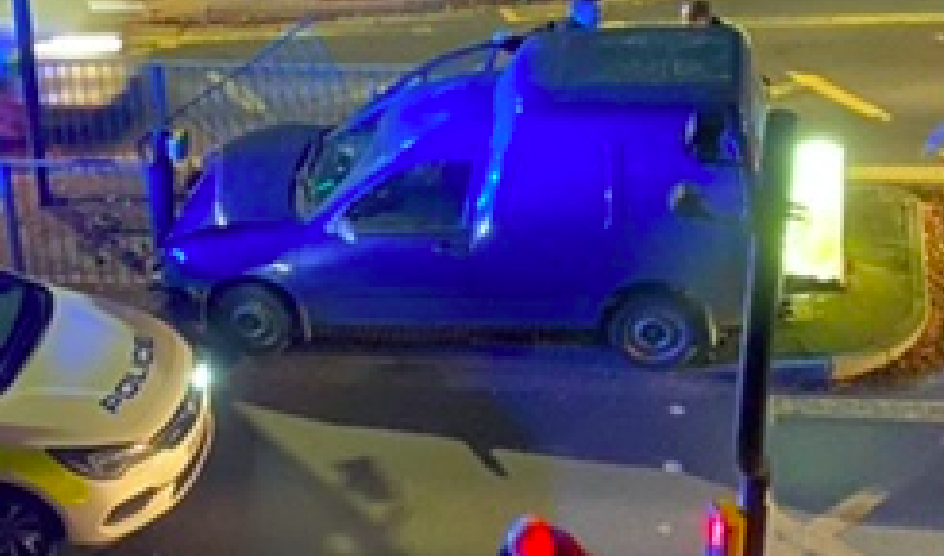 Central Lincoln police said they were "baffled" to find the driver of a crashed van in the city to be three times over the limit.
Reports of a collision on Yarborough Road came in to the force overnight on February 18.
A van had ploughed into a central reservation and pedestrian crossing. The driver was still behind the wheel when officers arrived. Thankfully no one was injured.
Lincoln Police posted an amused run-down of the incident on social media: "Upon arrival one vehicle had managed to…shall we say, creatively park itself into the central reservation, which contained a pedestrian crossing.
"Railings, posts, bits of van everywhere, but the driver safely in one piece still sat in the car. Thank goodness for airbags.
"This understandably raised a few questions and a fair bit of suspicion, which only increased when the driver was slurring their words.
"Anyway, a cheeky little roadside breath test revealed the driver to be over three times the drink drive limit. One in custody and the driver went on to fail to provide on the evidential breath test.
"We are still baffled as to why in this day and age, with all the facts and figures, people continue to risk their livelihoods, theirs and everyone else's safety/lives through drink driving.
"At least it's one less on the street and thankfully no one hurt in the process."