February 13, 2022 8.00 am
This story is over 20 months old
Siemens marks 1k bogies serviced at £8m Lincoln facility
Servicing the undercarriage of Thameslink trains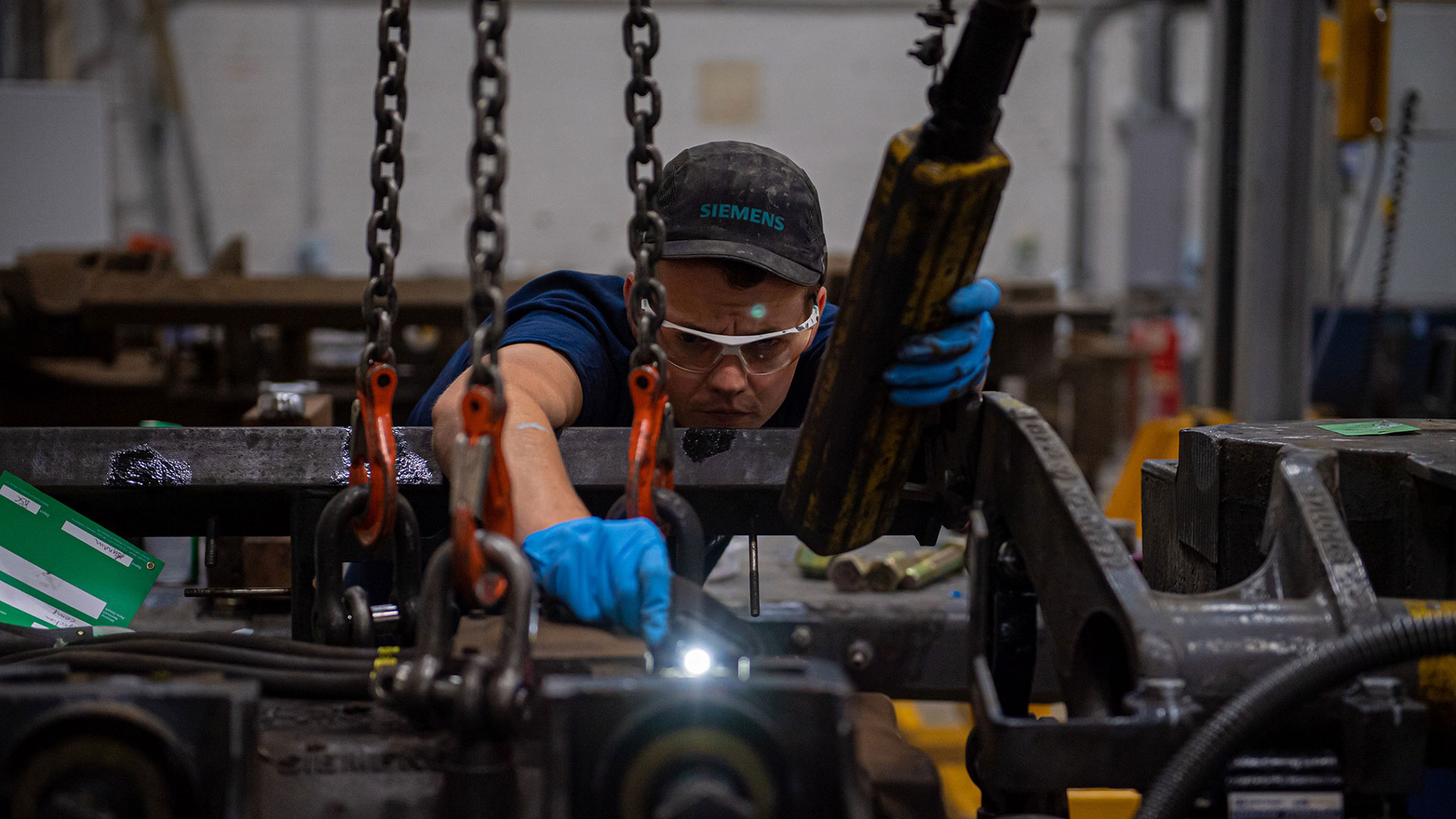 Siemens Mobility's Bogie Service Centre (BSC) in Lincoln has reached a big milestone after servicing its 1,000th bogie at the £8 million facility.
The 1,000 bogie – the chassis or undercarriage that carries a wheelset – is part of the Class 700 Thameslink train and marks the start of the fleet's overhaul at the train component service facility. The overhaul has just begun and consists of 2,335 bogies over the next four years.
The BSC's workforce has also almost tripled in three years, with recruitment ongoing, after three years of operations. The site on Waterside South in Lincoln was officially opened in November 2018 with 44 technicians, and that number has now risen to 72 with a total workforce of 118.
The facility services bogies for the full range of Siemens trains operating in the UK, including the Velaro Eurostar e320, Thameslink Class 700, Transpennine Express Class 185, and West Midlands trains Class 350/2 and 350/4.
Sambit Banerjee, Managing Director at Siemens Mobility Limited, said: "This is a fantastic achievement for our Bogie Service Centre. Reaching this milestone so soon after the 500th overhaul shows how the capabilities of the Lincoln facility are growing at pace.
"The Lincoln service centre is state of the art and can service the full range of Siemens trains in the UK – maximising their efficiency throughout their life cycle.
"We are incredibly proud of the growing number of hard-working employees in Lincoln who have helped the centre go from strength to strength over the last three years."
Community engagement is a vital part of Siemens Mobility's UK footprint, which continues to grow with the construction of a pioneering new £200m train manufacturing plant in nearby Goole, in the East Riding of Yorkshire.
The facility, which is due to open in 2023, will manufacture and commission new generation trains and is set to create up to 700 skilled jobs.
Meanwhile, the BSC is also committed to supporting the local community and staff from the centre donated a large amount of food and toiletries to the local food bank at Christmas, raising £110 to help those in need over the festive period.