Hundreds enjoy community light event at Boultham Park
Lilypad-inspired light sculptures floated on the lake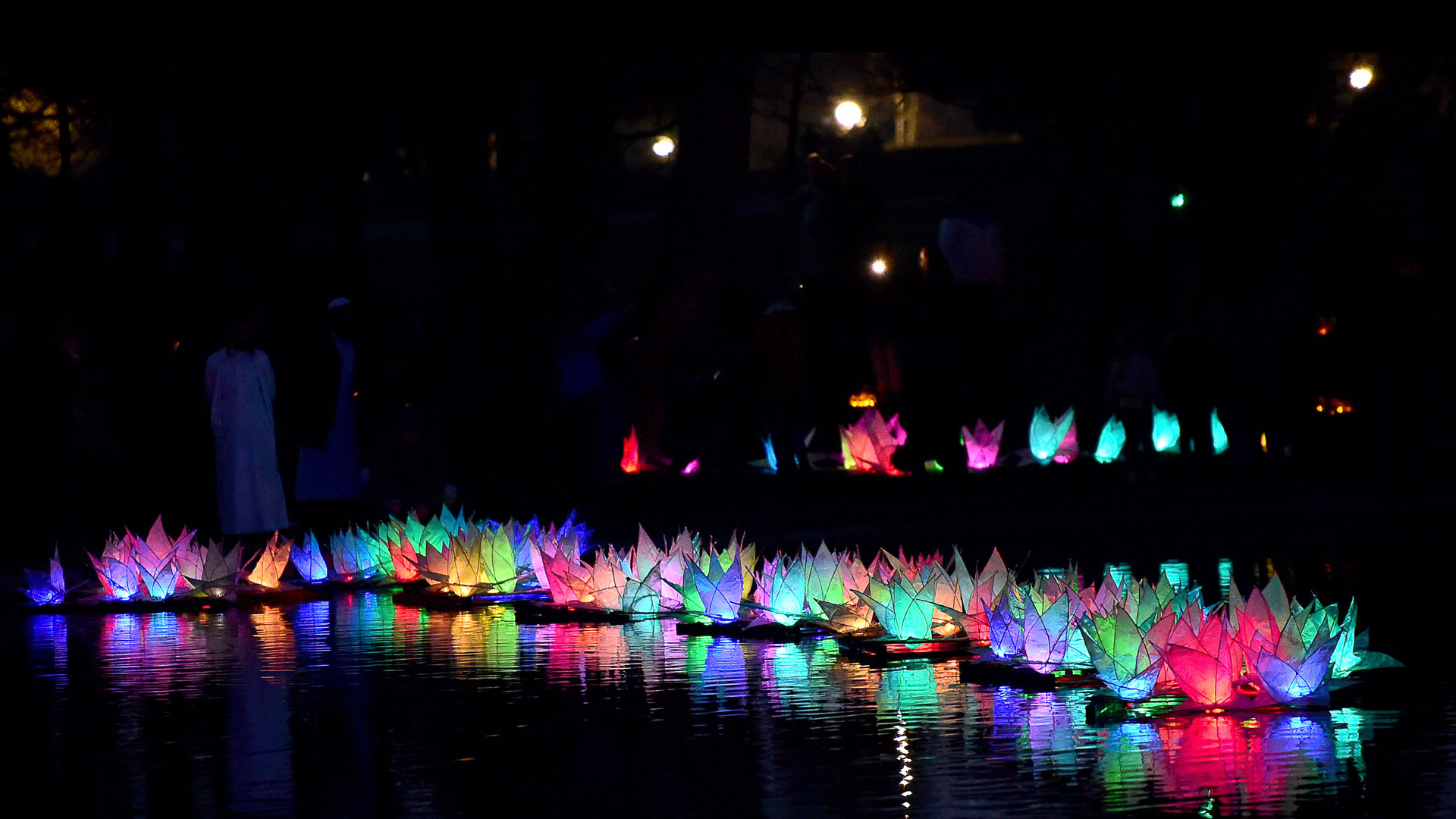 Hundreds of people attended an 'Enlightenment' event to join City of Lincoln Council in celebrating the completion of the Boultham Park Lake Restoration Project.
The event was held in Boultham Park on Sunday, March 20 by the city council, together with the Lumo Workshops team, Popcorn Media and A Different Light Collective.
As part of the event, year four and five pupils from Sir Francis Hill Primary School, as well as children from Lincoln Mosque and Cultural Centre, worked with artists from Lumo Workshops to create lilypad-inspired light sculptures. The sculptures floated on the lake.
Alongside the lit-up water lilies, visitors to the event were able to experience a new way of seeing the lake by walking the illuminated trail – with characteristic features of the park highlighted.
The trail around the newly restored lakeside was lit up with different coloured areas, from red, orange and yellow, to green, blue, indigo and violet.
Visitors were able to witness the beacon alight, nature-inspired projections on trees, creative shadow-making zones and the opportunity to get lost in local people's memories of the park.
There was also a new living frame feature designed by local artists for visitors to enjoy.
The event celebrated the completion of Boultham Park's Lake Restoration, which was funded by the £658,700 given to the city council by the National Lottery Heritage Fund. A further £58,969 of funding came from FCC Communities Foundation, along with city council direct funding.
Councillor Bob Bushell, Portfolio Holder for Remarkable Place at City of Lincoln Council, said: "What a fantastic event, which welcomed visitors from the local area and further afield.
"I'd like to especially thank The National Lottery Heritage Fund and FCC Communities Foundation for their contribution to this much-needed project, and to the Lincolnshire Wildlife Trust for their advice and ongoing support.
"A special mention should also be made for the staff who have worked tirelessly on this project in enhancing this remarkable place, which we are all very proud of, and to the volunteers who have helped with the restoration and continue to play a part in restoring, improving and maintaining Boultham Park."
FCC Communities Foundation is a not-for-profit business that awards grants for community projects through the Landfill Communities Fund.
Cheryl Raynor, FCC Communities Foundation local grant manager, said: "We are delighted to have supported the council to bring this project to fruition.
"The event showcased the work undertaken and allowed the community to see the results of many months of hard work from everyone involved. Visitors to the park will now be able to enjoy the improvements for many years to come."
See more photos from the event below: