Series of shed thefts – Grantham
A further 12 incidents reported – can you help?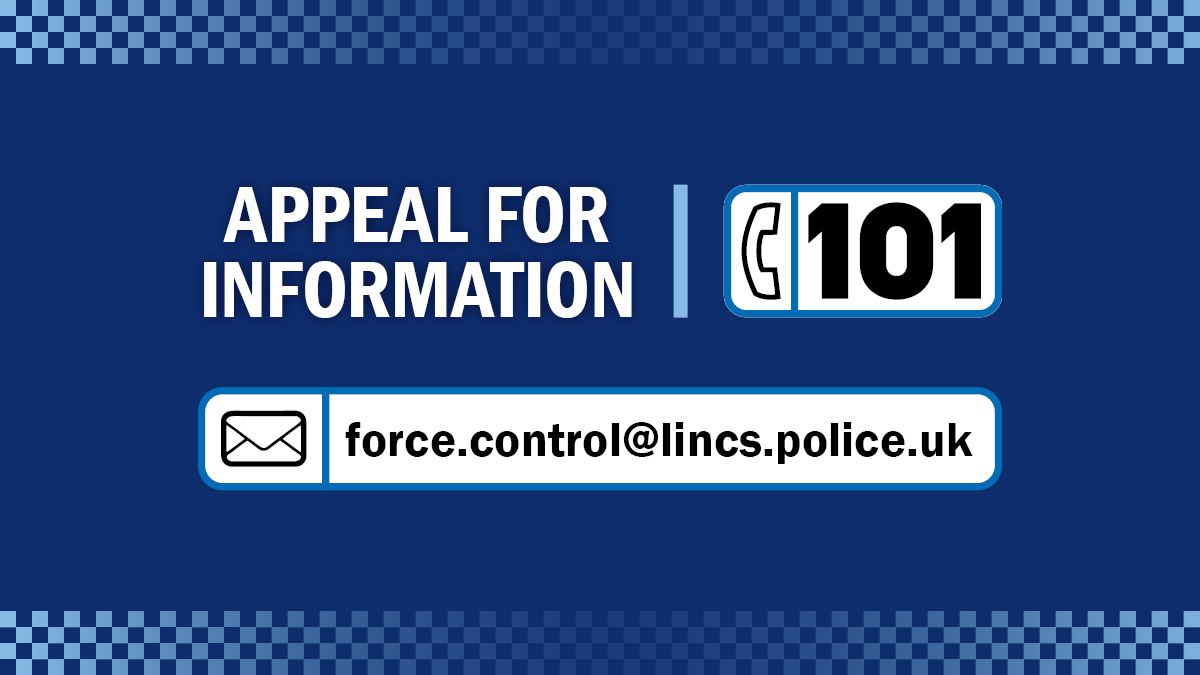 Update 1.13pm 9 March
We are continuing to receive reports of break-ins and thefts from sheds and garages in the Grantham area, with a further 12 incidents reported since 2 March.
There have been four thefts, and eight breaks-ins or attempted break-ins, and we appeal to anyone with information about who might be responsible for any of the incidents, or who may have CCTV or dashcam footage to get in touch. We are also reminding people to ensure that their outbuildings are secured, and invite residents to read our tips outlined below.
Details of the thefts:
A shed in Huntingtower Road, Grantham was targeted at some point between 6pm on 1 March and 11.30am on 2 March. The doors to the shed was removed and a black and gold Carerra racing bike stolen. Incident 114 of 2 March relates.
A Samsung tablet, alcohol and electrical items were stolen from a shed in Dysart Road at some point between 11.30pm on 3 March and 7am 4 March. Incident 71 of 4 March relates.
The side gate at a property in Tissington Road, Grantham, was forced and a bike locked to the side of a shed stolen at some point between 10pm on 6 March and 6am on 7 March. Incident 175 of 7 March relates.
A property in Belvoir Avenue in the town was also targeted at around 4.10am on 8 March, with entry forced to the shed and a petrol strimmer taken. It is believed the offender was on a mountain bike. Incident 27 of 8 March relates.
A further five incidents were reported on Denton Avenue between 3 and 8 March where sheds were either broken into, or an attempt to gain entry was made, but nothing was stolen in any of those incidents. A break in also happened at a garage in Tyndal Road on 3 March, and there was an attempted break in of a shed in Cressbrook Road and a garage in Tissington Road on 7 March. Nothing was stolen.
If you witnessed any of the incidents or have any other information that can assist in our enquiries, please get in touch. There are a number of ways to get in touch:
By calling 101 quoting the relevant incident number.
By emailing

[email protected]

quoting the relevant incident number.
If you wish to remain anonymous, you can report via the independent charity CrimeStoppers on 0800 555 111 or online.
Original release 1 March:
We are appealing for witnesses and warning residents to secure their property after a series of shed thefts in the Grantham area.
Seven incidents have been reported in the town since Saturday, with bikes and power tools stolen.
The first is incident 132 of 26 February which relates to the theft of a blue Voodoo Aziz bike, valued at £550.  The bike was stolen from a shed at a property on Harlaxton Road.
The second saw a bike stolen from a shed at some point during the evening of 27 February from Denton Avenue. It was reported today and incident 52 of 28 relates.
The third incident happened at Buckminster Gardens, and an orange Voodoo Bizango bike, a Sthil petrol strimmer, power tools were stolen. The shed doors had been unscrewed to gain access. The theft may have happened at around 2am in the morning on 28 February. Incident 221 of that date relates.
The fourth was a report received about a shed theft where another bike was stolen from a shed in Cressbrook Road at some point overnight on 27 to 28 February. Incident 320 of 28 February relates.
The fifth was at Prospect Place in Manthorpe Road, where a red mountain bike was taken from outside of the property on 28 February. It was stolen at some point between 5.30pm and 9pm on 28 February. Incident 75 of 1 March relates.
The sixth report was incident 65 of yesterday (28 February) which saw three motorbikes and three push bikes stolen from Main Street in Barrowby. This happened at around 1.50am in the morning of 28 February.
The final one happened today (1 March), where a bike was stolen from a rear garden in the Great Gonerby area at some point overnight. The bike was chained to a fence, but the combination cable was cut by the offenders. Incident 44 of 1 March.
Community Beat Manager PC Mark Barr said: "A number of properties have been targeted in Grantham over the past week, and we would like to appeal to anyone who may have information about any of the thefts to get in touch with police. Thefts of this nature, when personal property which can cost hundreds of pounds is stolen from your own home, is a really horrible experience for anyone.
"At this stage it is unclear if these are linked and we are keeping an open mind. We are making people aware of the thefts to that they can check their own property is as secure as it can be. Sheds, gardens and outbuildings can be difficult to secure, but there are some simple steps you can take to make your property less attractive to thieves, and I would encourage you to do so."
Here are some top tips from our Crime Prevention team:
Ensure your shed is visible to your house and use dusk to dawn lighting.
Security mark and register your property and advertise the fact using window stickers.
Always lock your shed, garage, or outbuilding, and fit bolts to the hinges instead of screws if possible.
Fit a lock to a bike whilst it is in the shed or garage.
Install an alarm and CCTV if you can.
Store tools in a locking metal cabinet.
Secure tools such as spades and garden forks, or lawnmowers and strimmers or powertools, together with a strong chain and good quality closed shackle padlock.
Use good quality closed shackle padlocks to reduce the risk of being bolt cropped.  Visit soldsecure.com for further information on security tested products.