Team will honour memory of football captain who died of SADS with 3 week Himalayas trek
They'll will face extreme weather and terrain trekking 15 miles a day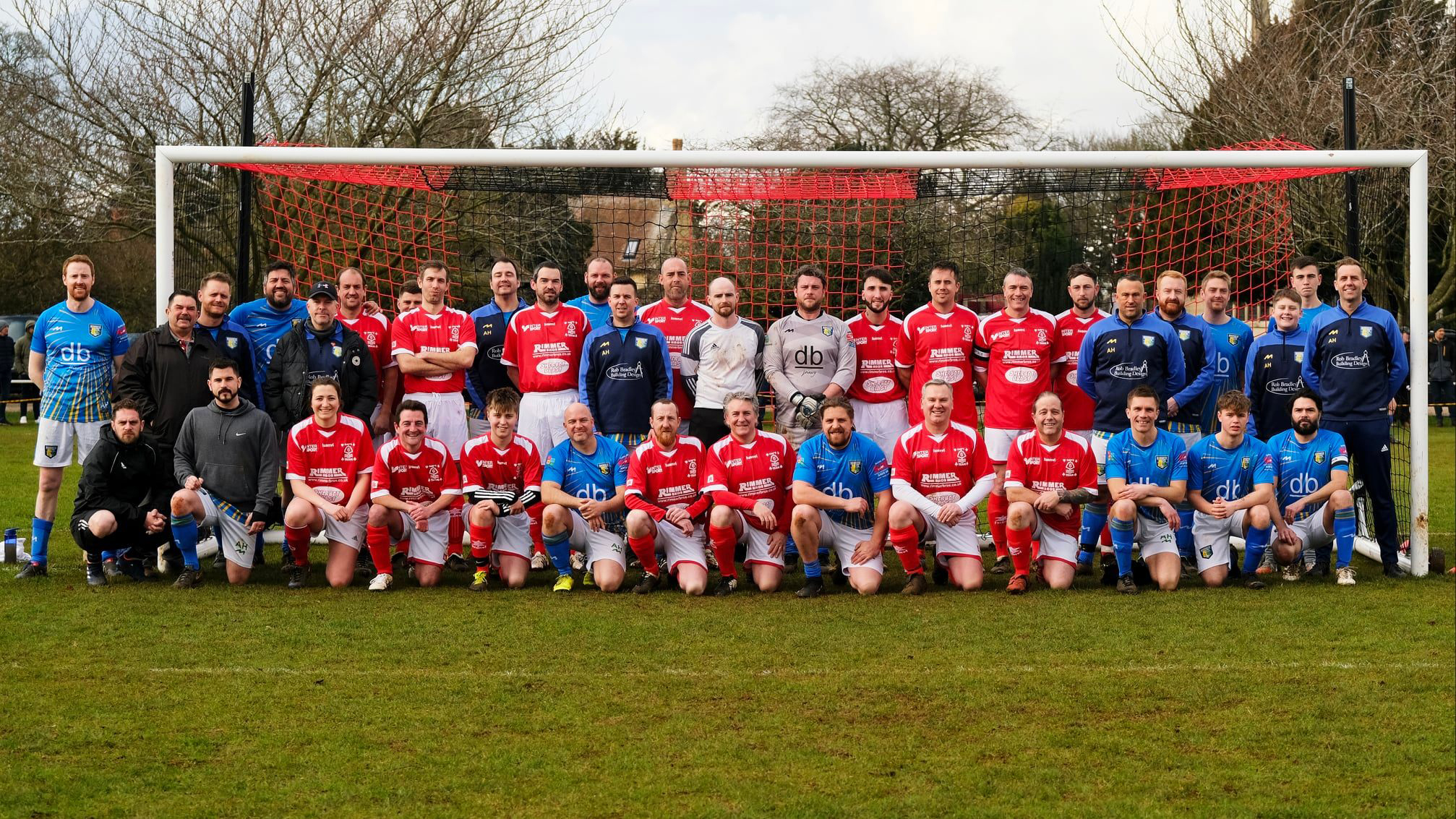 A local football captain who passed away aged just 25 from Sudden Arrhythmic Death Syndrome (SADS), will be honoured by his teammates as they trek for three weeks in the Himalayas, beginning on April 5 this year.
Phil Skayman, Jamie Hallam and Adam Cropper of Hughsie FC, an 11-a-side charity football team will be taking on the challenge in memory of Adam "Skipper" Hughes who tragically passed away in May 2009.
The trek will raise awareness and funds for SADS UK, the Ashley Jolly SAD Trust, who aim to save lives and disseminate information about the devastating syndrome to prevent sudden cardiac death.
They provide defibrillators in the community and direct funds to research to better understand, identify and treat the complex conditions that can cause the sudden death of a child, young person or healthy adult.
SADS UK say a SADS death can be caused by several different conditions: By an abnormality of the heart structure, or of the heart's electrical structure and these conditions can cause an abnormality in the heart rhythm, known as cardiac arrhythmia. Severe changes in the heart's normal rhythm can cause cardiac arrest and potentially a Sudden Arrhythmic Death.
Phil said: "We support SADS UK in memory of our great friend Adam Hughes who was taken away from us so cruelly with this condition. Adam was an inspiration to us all and through supporting SADS UK his memory will live on.
"Myself, Jamie and Adam of Hughsie FC are attempting to trek for 3 weeks in the Himalayas to reach the base of Mount Everest standing at nearly 7,000 meters. 
"We will face extreme conditions trekking up to 15 miles per day with backpacks and have to deal with many challenges both physically and mentally, including altitude sickness.
"The trip itself is self-funded and any donation to support them will go direct to the SADS charity not the trip itself. We are doing it to support the charity and continue to raise vital awareness in what SADS do including making it law to have Automated External Defibrillators in ALL public spaces.
"Raising money for the excellent work SADS do will ultimately save lives and stop our friends and loved ones from being cruelly taken from us.
"Over the years we have raised £7,500 for SADS and close to £2000 for other local charities in the Lincolnshire area. Members of the public can follow us on the twitter handle @hughsiefc."
SADS UK covers conditions that affect the heart's electrical system, and advises that medical advise must be sought if:
you faint or have an apparent seizure during physical activity, especially if it happens repeatedly
you faint or have an apparent seizure during emotional excitement, distress, startle, or on waking from sleep
you have consistent or unusual chest pain and/or abnormal shortness of breath during exercise and dizziness
you have a family history of premature sudden death of an apparently healthy person (under the age of 40).
SADS UK recognises the importance of safeguarding against sudden deaths through the donation of Automated External Defibrillators to organisations such as schools, workplaces, sports complexes and clubs and shopping centres, in the instance that someone has a cardiac arrest – this could be the first sign of a cardiac condition, SADS say.
The charity also supports those bereaved after a SADS death and has qualified counsellors and helpers who understand and offer support into what must seem like the incomprehensible death of their loved one.
Anne Jolly, Founder, said: "Since Adam's tragic death in 2009 Phil Skayman and Adam's friends and family have raised awareness and funds for SADS UK.  We look forward to continuing to support Hughsie FC and their fundraising now and in the future."
Sarah French, Raising Awareness and Fundraising Manager for SADS UK said: "Hughsie FC are a great bunch of lads and anything we can do to help, we will. Adam was very special to the team and is missed by many."
The teammates can be supported with donations here.