April 6, 2022 6.00 pm
This story is over 19 months old
Patient decries treatment of elderly at Lincoln hospital, as woman left under pile of belongings
The hospital trust has launched an investigation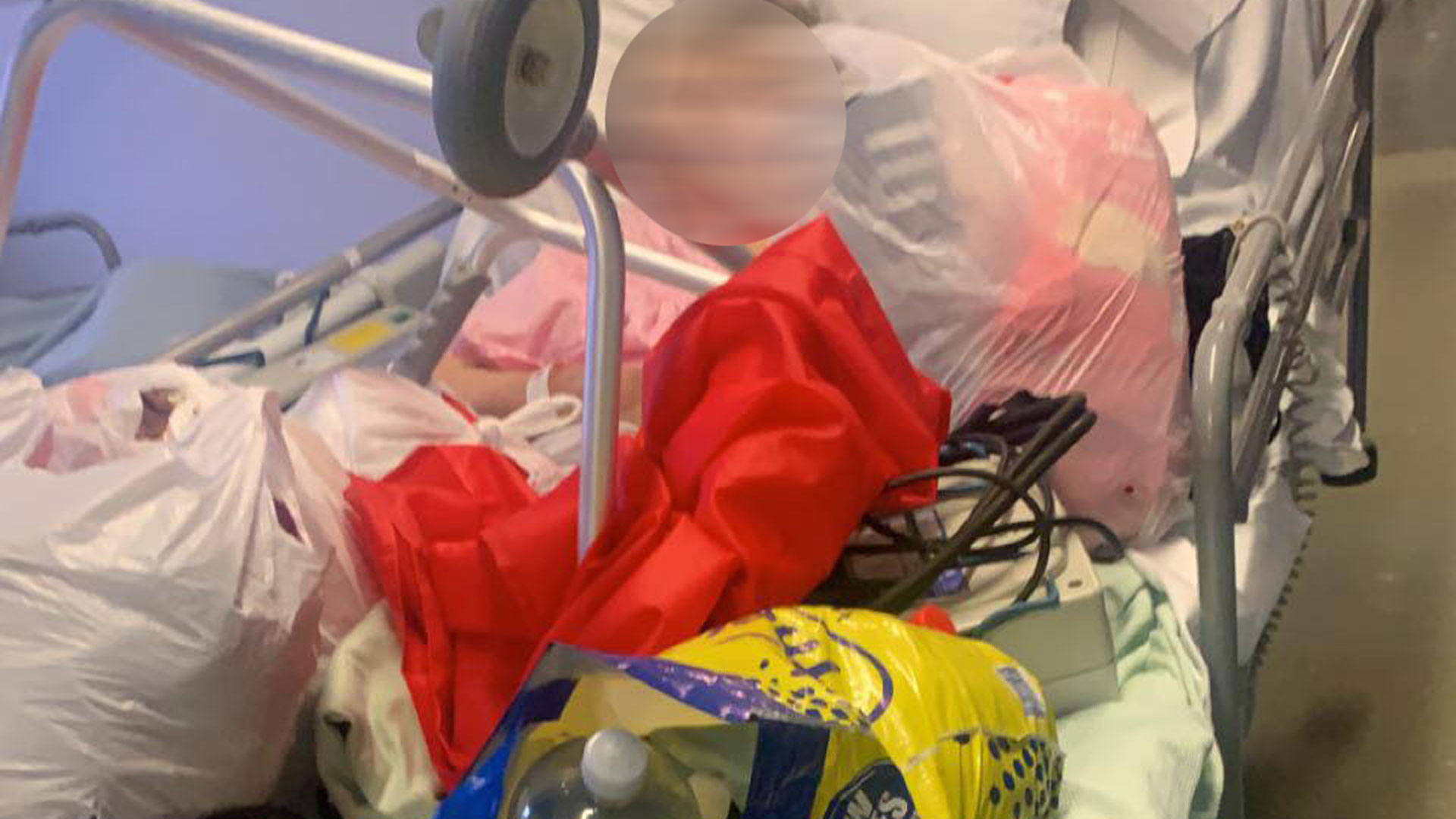 A woman receiving treatment at Lincoln County Hospital has criticised the care of elderly patients on her ward, telling The Lincolnite she stepped in to help one woman who had been left with bags and an oxygen machine on top of her.
United Lincolnshire Hospitals NHS Trust, which runs Lincoln County Hospital, said it will be investigating the incident, and that "it would be unacceptable for any patient to have their belongings placed on them at any time".
Porcher O'Neill, who was in and out of hospital over the last week with a kidney infection (later diagnosed as septicaemia) contacted The Lincolnite as she was concerned for the older and vulnerable patients on the Digby Ward. She believed they weren't receiving the care they needed.
She also alleged that the woman was left on a full ward "in the middle of our beds on the walkway" and said "staff were rude" when she tried to flag up the issue.
Porcher said: "There are two old ladies who have been neglected who physically cannot feed themselves so I have had to feed them whilst mine went cold. They also haven't been doing their turns or getting comfy, it broke my heart."
She also sent a photo of a patient in bed with her belongings on her, alleging that "this lady is on an oxygen machine which means she struggles breathing, and they put her oxygen machine on top of her."
Before taking matters into her own hands to help the woman, she believes the patient had been left for around an hour.
Porcher said: "She kept shouting for help but no-one was coming. After 20 minutes I decided to do the nurses' job and remove these objects from on top of her.
The lady said 'thank you so much, I couldn't breath' so I then told the nurses and I was spoken to disrespectfully.
"She (the patient) was left there nearly an hour. Patients agreed with me for telling the nurses about their care. I also told the doctor about the care.
"She was being moved yes, however, they have carriers for belongings, but were clearly too lazy and just piled it all on her. She was grateful when I moved everything.
"It was sad. I felt so sorry for her especially when she kept thanking me, telling me she couldn't breath. The nurse started being rude when I flagged it up, then got the matron out because they were worried because they know I've seen neglect happening."
Dr Karen Dunderdale, Director of Nursing and Deputy Chief Executive at United Lincolnshire Hospitals NHS Trust, said in a statement to The Lincolnite: "While the trust is unable to discuss individual cases, we can confirm we will be investigating the information provided to us.
"It would be unacceptable for any patient to have their belongings placed on them at any time and this would not be in-line with our policies.
"We would strongly encourage anyone with questions or concerns about their care to speak to us via our Patient Advice and Liaison Service (PALS) so we can address any issues directly."