The Lincolnite tries: Easter Extravaganza at Rand Farm Park
You've got until April 19 to visit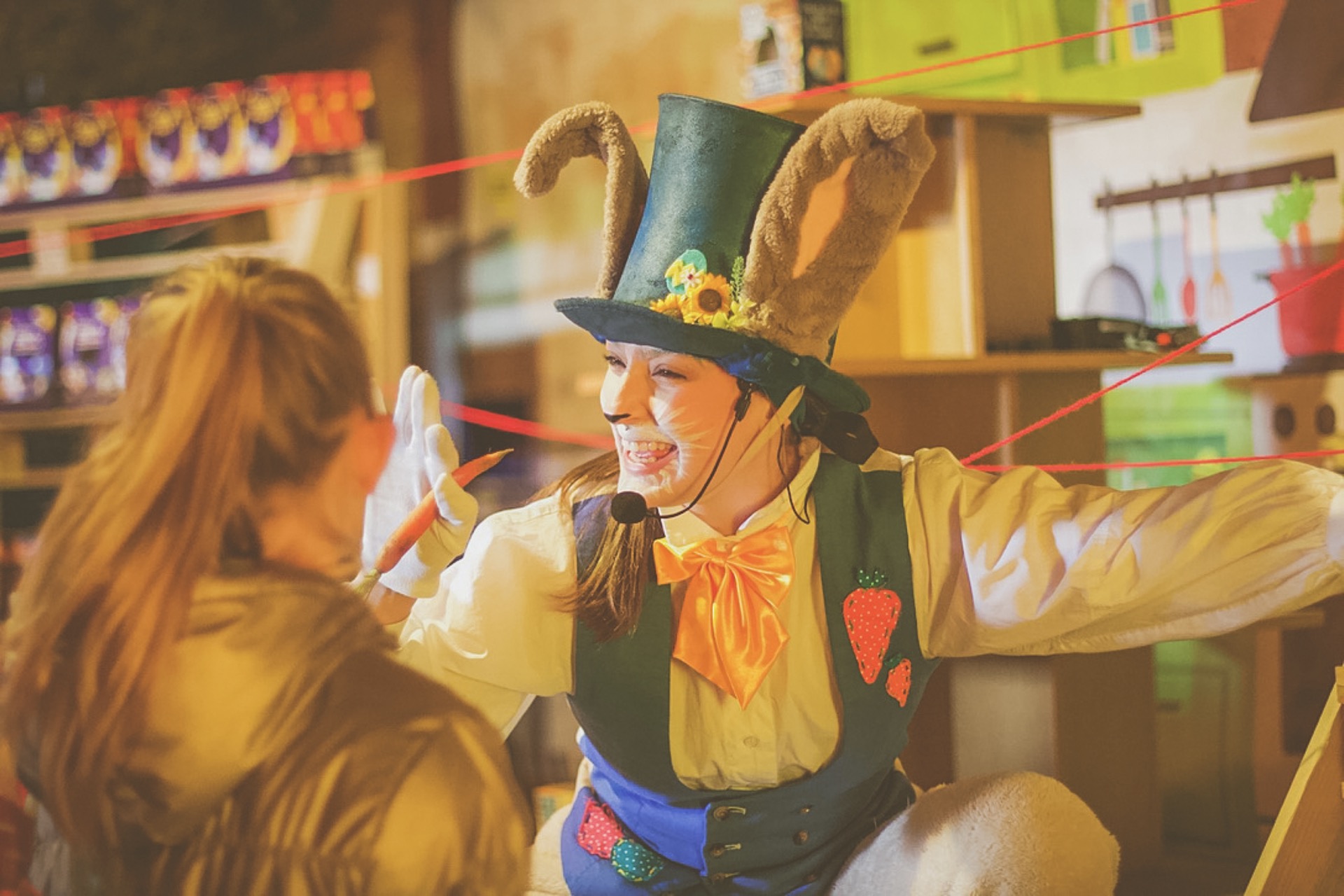 There is just over a week left to enjoy the immersive 'Easter Extravaganza – The Hunt for EB' at Rand Farm Park and The Lincolnite went to check it out.
The fun experience includes lively Easter characters and impressive effects, such as smoke and a chocolate scent, and during The Lincolnite's visit a baby girl and three-year-old boy were totally enthralled throughout.
Rand Farm Park will open from 10am to 5pm over Easter and the 'Extravaganza' event will run on the hour between 11am and 3pm until, and including, April 19, 2022.
Children and families can enjoy meeting Miss Cottontail at Hopper's School for Bunnies, where you can meet and greet the rabbits in training and handle them.
Hopkins in the potting shed will need help to solve Gardener Rabbit's biggest Easter conundrum, while there is fun singing and dancing in the Chocolate Factory with Coco the Chocolatier. He will teach children about creating the perfect chocolate egg.
EB, the Easter Bunny, will teach children the tricks of the trade in Eggquarters where every paying child receives an Easter egg.
Entry price for Rand Farm Park over Easter is £12.95 for adults, £15.95 for children two and over, and £3 for kids under two who are participating. Entry tickets must be booked in advance.
In addition to the 'Easter Extravaganza', admission includes meeting the animals on the farm, indoor soft play, adventure playground, tractor rides, animal handling, air cannon arena, milking demonstration, and easter activities. All paying children also receive a free Easter egg.
Depending on the weather, Skyrider and archery are also included in the admission.
Jack Walker, head of marketing at Rand Farm Park, told The Lincolnite: "We've always done Christmas and Halloween, and big events, but as a team we are proudest of our Easter Extravaganza.
"The ingenuity of the team has created Easter for us and it is an immersive experience for children of all ages and families to enjoy."
Meanwhile, three baby Golden Guernsey goats (two boys and a girl) were born at Rand Farm Park last week and parents Vernon and Crumpet are very happy.