Closures for 'extra improvements' to three South Holland roundabouts
Starting mid-June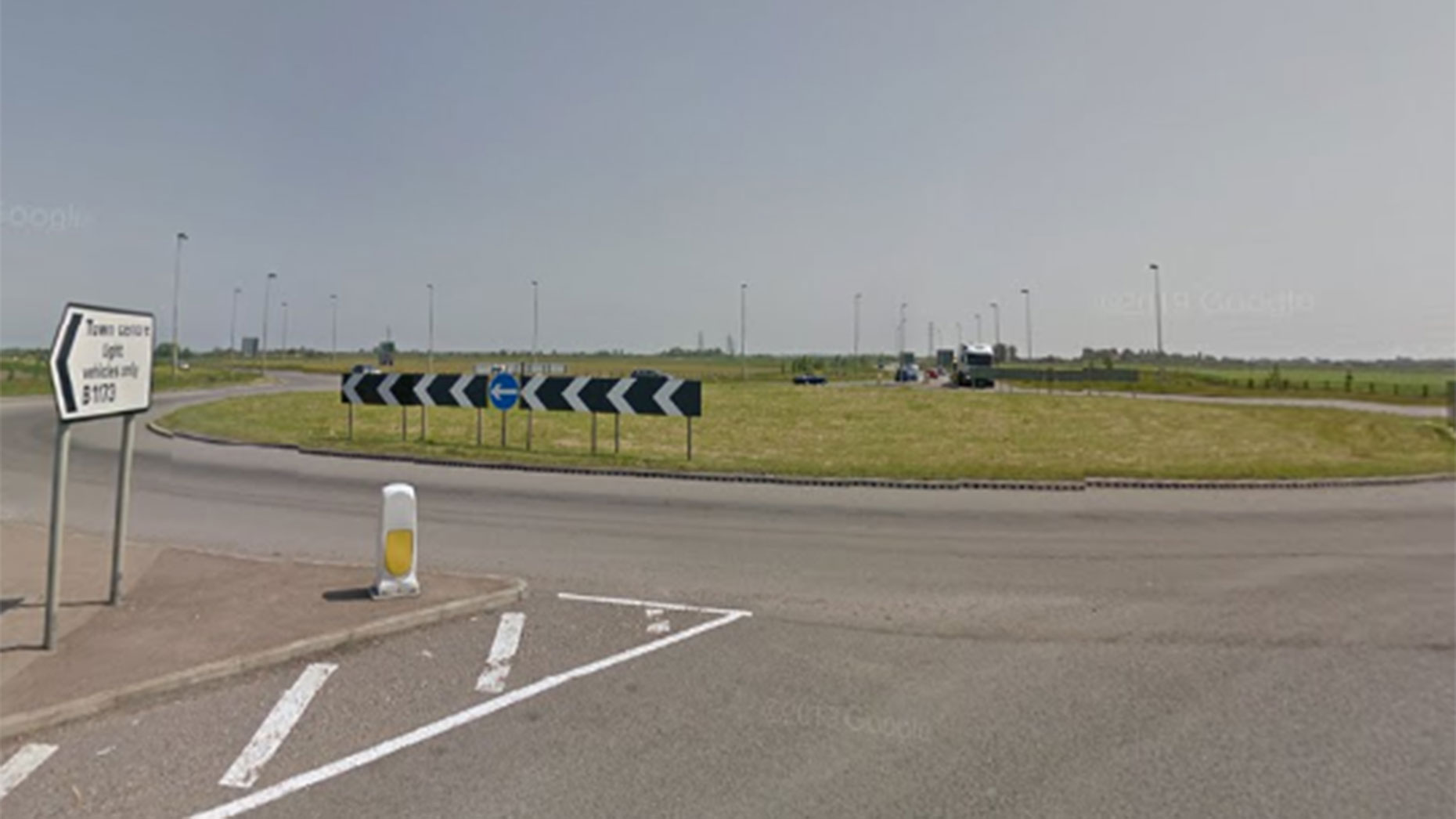 Three roundabouts in South Holland will be given additional improvement works this June, resulting in a series of road closures and diversions.
The works will take place on the A16 Spalding roundabout, as well as Cowbit and Crowland roundabouts, and will start in mid-June. It is anticipated to take three weeks to complete, subject to weather.
It follows on from works last year to improve the road surfaces, but the Spalding roundabout project was cut short due to cold and wet weather, while the Cowbit and Crowland roundabouts did not meet quality requirements outlined in initial designs.
Access will be maintained for emergency services throughout the works, which are detailed below:
Spalding Roundabout
Night-time closure of full roundabout / 7pm to 6am on Monday, June 13 to Thursday, June 23 / weekday evenings only – please note that only the B1173 roundabout leg will close during the first three evenings
Access to and from Applegreen services will be via Barrier Bank roundabout during closure times
A16 North diversion route: A151 (Bourne Road, Dozen's Bank, Spalding Road) / A15 (Bourne Road) / A1175, vice versa
A16 South diversion route: A47 / A15 / A1175, vice versa
B1173 / A1175 diversion route: B1173-B1172 (Spalding Common) / A1175, vice versa
Cowbit Roundabout
Night-time closure / 7pm to 6am on Friday, June 24, Monday, June 27 and Tuesday, June 28
Full roundabout closure on the Friday and Monday
A16 diversion route: A1175 / A15, vice versa
B1357 diversion route: A1175 / A16, vice versa
B1357 Moulton Chapel Road diversion route: B1165 / A16, vice versa – this roundabout leg closure only on Tuesday, June 28 with temporary traffic lights on A16
Crowland Roundabout 
Night-time closure / 7pm to 6am on Wednesday, June 29 and Thursday, June 30
James Road and Peterborough Road closures only with temporary traffic signals on A16
James Road diversion route: A16 / B1040, vice versa
Peterborough Road diversion route: B1143 / A16, vice versa
Councillor Richard Davies, executive member for highways, said: "Last year, we repaired several sections of the A16 that were wearing out. However, we had to cut our works at Spalding roundabout short due to cold, wet weather. As a result, the team will be coming back next month to finish the job.
"We've also found that some of the new road surfacing and kerbs at the Cowbit and Crowland roundabouts don't meet the stringent quality requirements we specified in our designs, so our contractor will be fixing these sections as part of our contract with them.
"These works will no doubt cause some disruption, but we'll be doing everything we can to keep this to a minimum including carrying most of the works out overnight when there are fewer people on the roads.
"I want to thank everyone in advance for bearing with us while we carry out these essential repairs to the A16 near Spalding, Cowbit and Crowland."