Quacking charity duck Race back this summer in Lincoln
Purchase your ducks now!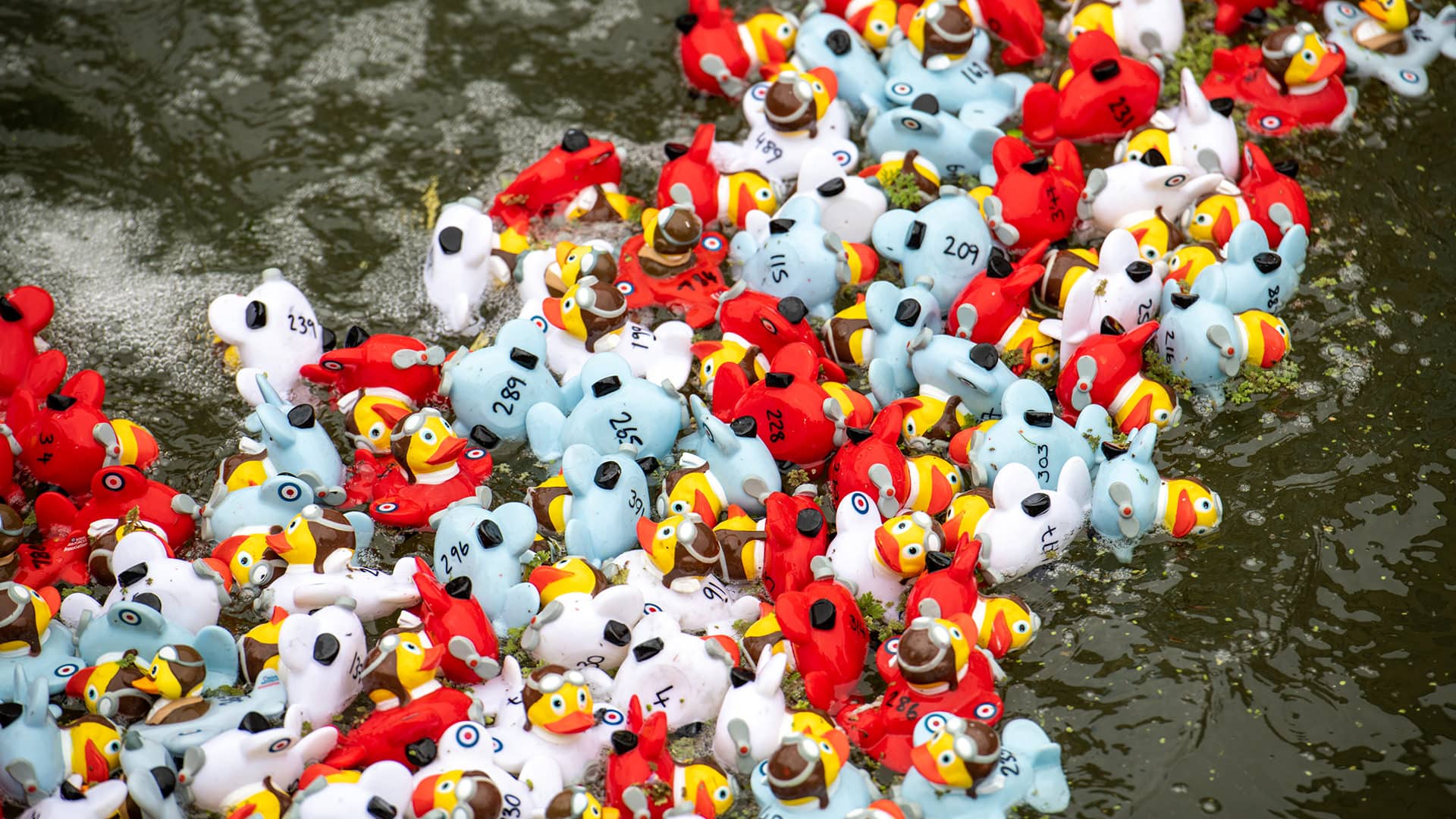 Hundreds of ducks will be dropped off High Bridge when the fourth RAFA Duck Race takes places Lincoln later this summer.
The annual charity race is organised service personnel from RAF Waddington, who are part of the Royal Air Forces Association (RAFA) committee.
The event will take place at 2pm at High Bridge on Lincoln High Street on Wednesday, August 24.
Ducks for the race can be purchased online here priced at £2.50 to put you in with a chance of winning a prize.
Those purchasing a duck don't even need to attend the event to be eligible to win a prize, as organisers can inform them within seven days with information on how to claim it.
The prizes for the 2022 duck race are as follows:
1st place – £250 donated by Leonardo
2nd place – Food hamper worth £100 donated by Meta Mission Data
3rd place – Jump Inc passes x 4 donated by the company
4th place – Signed Red Arrows print donated by the organisation
5th place – £20 food vouchers x 2 for BanZai Thai and Japanese Street Food donated by the company
The organisers will be hoping the event is even bigger and better than last year's duck race, which raised over £2,000 for charity. Proceeds and other donations will go to the Royal Air Forces Association (RAFA), which provides every member of the RAF community with the support they need and deserve.