Non-essential flying paused for Typhoon and Red Arrows aircraft
A temporary safety precaution from the RAF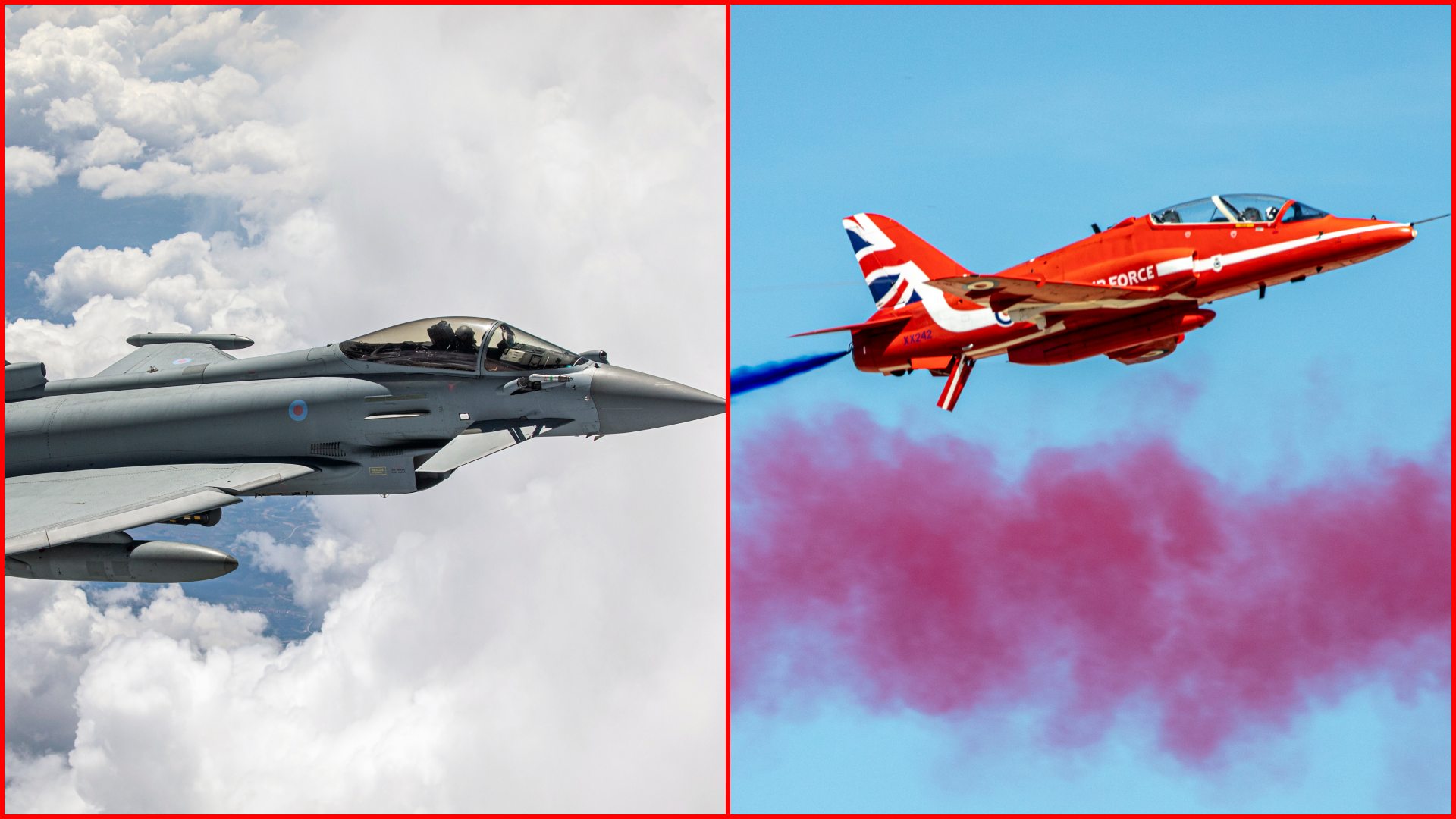 The Royal Air Force has paused non-essential flying as a temporary safety precaution due to a technical issue with Typhoon and Red Arrows aircraft.
The RAF said the technical issue may affect the safe operation of the ejector seats in those aircraft.
As a result, the non-essential flying is paused "until the situation is better understood," the RAF added.
According to the Red Arrows' 2022 display schedule the Royal Air Force Aerobatic Team are due to be at The Making Waves Festival in Scotland on Saturday, July 23 and the Bray Air Display in Ireland the day after.
However, it is not yet known how long the non-essential flying will be temporarily paused for.
---
ALSO READ: