August 17, 2022 3.02 pm
This story is over 15 months old
Lincoln Martial Arts Academy to stage 24-hour charity marathon
Raising money for EDAN Lincs this Saturday & Sunday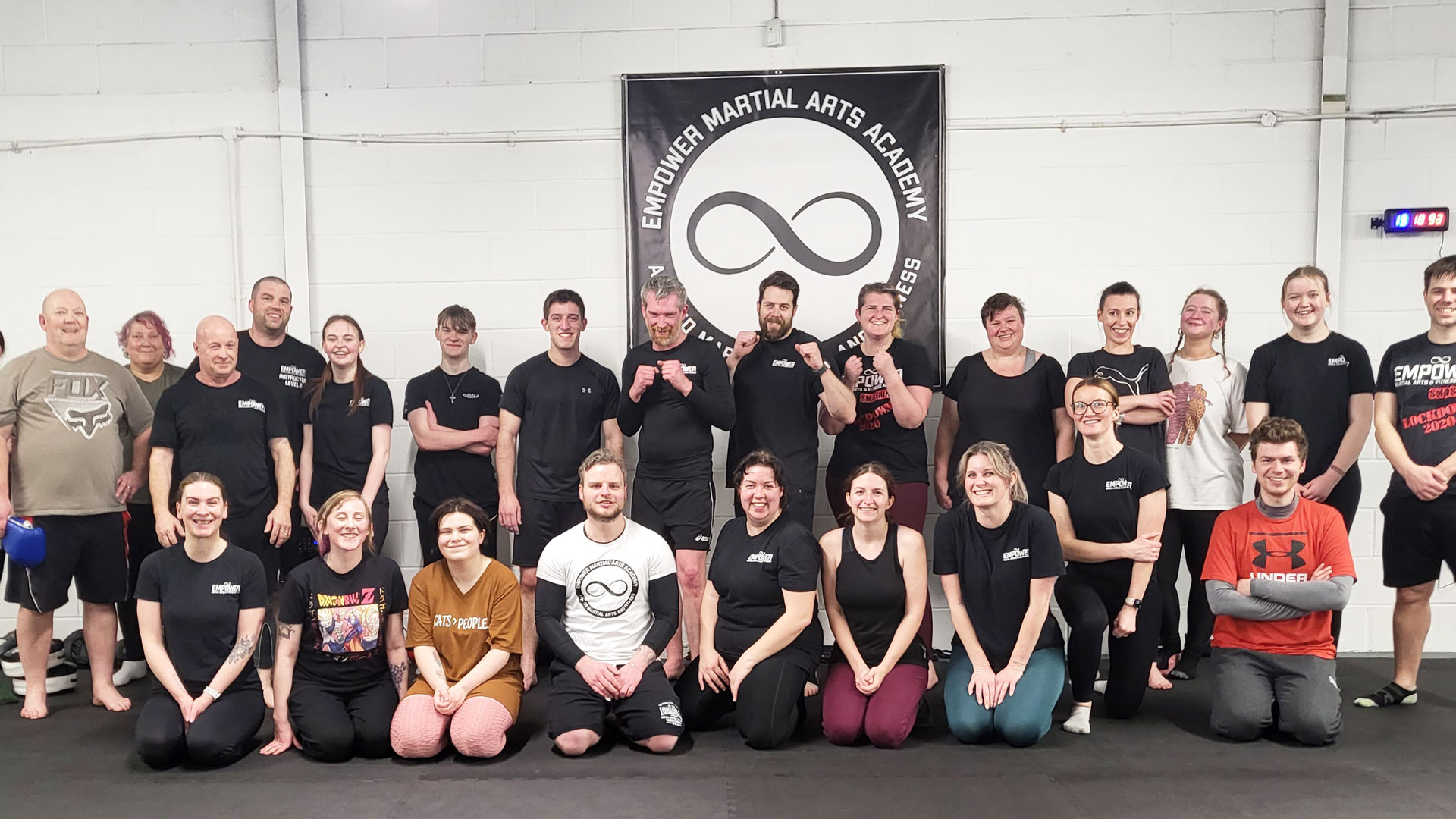 A local martial arts academy is hosting a 24 hour charity challenge to raise money for EDAN Lincs.
The marathon starts on Saturday, August 20 at 10am and concludes on Sunday, August 21 at 10am.
Empower Martial Arts Academy, a Lincoln family and community-oriented operation run by Dan Holloway, is fundraising for EDAN Lincs, which supports women, men and children fleeing domestic abuse.
Dan says his academy has supported domestic abuse victims in the past, working with them to build up their confidence and teaching them self defence training and said that as a result the local charity are an important cause for the academy.
To donate to the fundraiser click here.
Fifteen to 20 people have said they will take part for the full 24 hours of martial arts instruction and fitness classes, with another ten to fifteen saying they will drop in and out throughout the mega-challenge.
The challenge will comprise of 45 minute classes followed by fifteen minute breaks for people to refresh themselves and eat/drink.
A number of guest instructors will teach the classes including a Zoom masterclass with Dan's mentor, Bob Breen, world renowned instructor and former protégé to best friend of famous martial artist Bruce Lee.
Dan, himself, will then be teaching ten hours of classes through the night.
Everything from MMA to Kali and Jeet Kune Do will be taught. Dan told us: "I think people will be really motivated because we've got such a variety of different martial arts during the day.
"We've got ones that focus on weapons, we've got ones that focus on mixed martial arts, like cage fighting, we've got ones that focus on Brazilian Jujitsu, we've got ones that focus more on sports side of it like Taekwondo, and then there's the night shift.
"I think that's kind of up to me to keep everyone excited and pepped up and keep the energy going."
The event was first conducted online in 2020 and raised £2,000 for PAPYRUS supporting mental health. The instructors taught students using Zoom calls.
Dan says this event will be live-streamed on the Academy's Facebook page, and he hopes this will help with raising money for the event's worthy cause.