August 7, 2022 12.00 pm
This story is over 14 months old
Lincolnshire 30 Under 30: Celebrating young local talent
Nominations close on September 9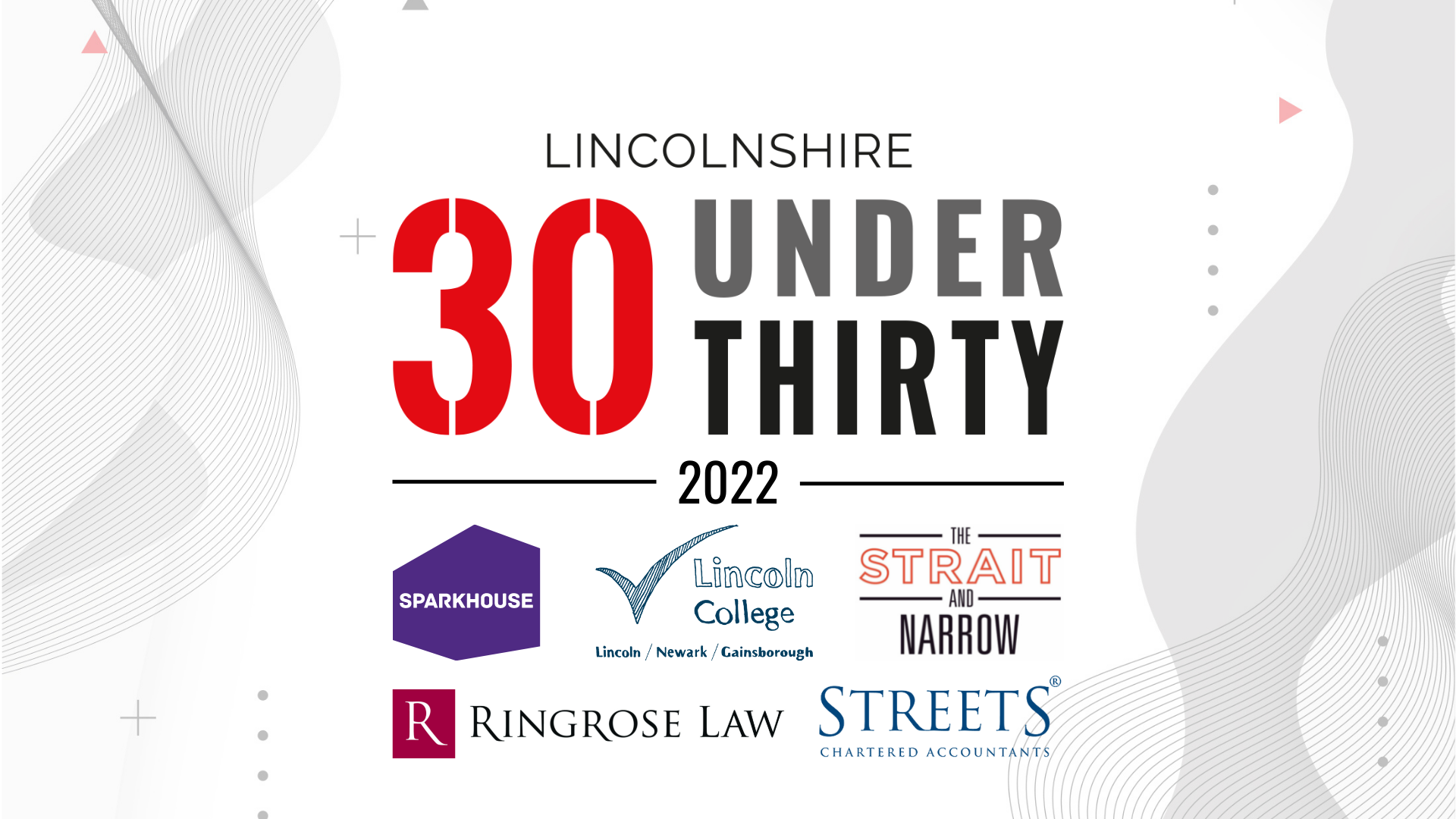 Lincolnshire 30 Under 30, The Lincolnite's showcase of young up and coming talent and high achievers, is open for nominations.
Thanks to our sponsors, Sparkhouse, Ringrose Law, Streets Chartered Accountants, Lincoln College and The Strait & Narrow, publishers Stonebow Media are organising the celebration of Lincolnshire's promising talent for this autumn.
In 2021 we received almost 200 nominations for our county's rising stars and and we're seeking those who have shone over the past twelve months from entrepreneurs, to athletes, artists and rapidly developing professionals.
Nominations for the 2022 Lincolnshire 30 Under 30 are now open. Submission are made using this form. Visit the Lincolnshire 30 under 30 website.
We're looking to hear from inspirational young achievers from all backgrounds and professional fields. You can nominate yourself, or someone you know personally or professionally who is making our county proud.
Nominations are open for people from across Greater Lincolnshire (from the Humber to the Wash), either living or working in our region (and beyond!)
Entries close on September 9. A reception event is scheduled for Thursday, November 10, at the Lincoln Cathedral Chapterhouse. Check out the 2021 celebration.
Why this matters
The Lincolnite's 30 Under 30 showcase is a celebration of the best and brightest in Lincolnshire, putting our young talent on the map regionally and nationally.
Stonebow Media's platform and channels reach unparalleled audiences, opening up further opportunities and recognition for those involved.