September 9, 2022 8.30 pm
This story is over 14 months old
Poignant moment as ancient oak tree falls while nation mourns Queen's passing
The farm has been in the same family for hundreds of years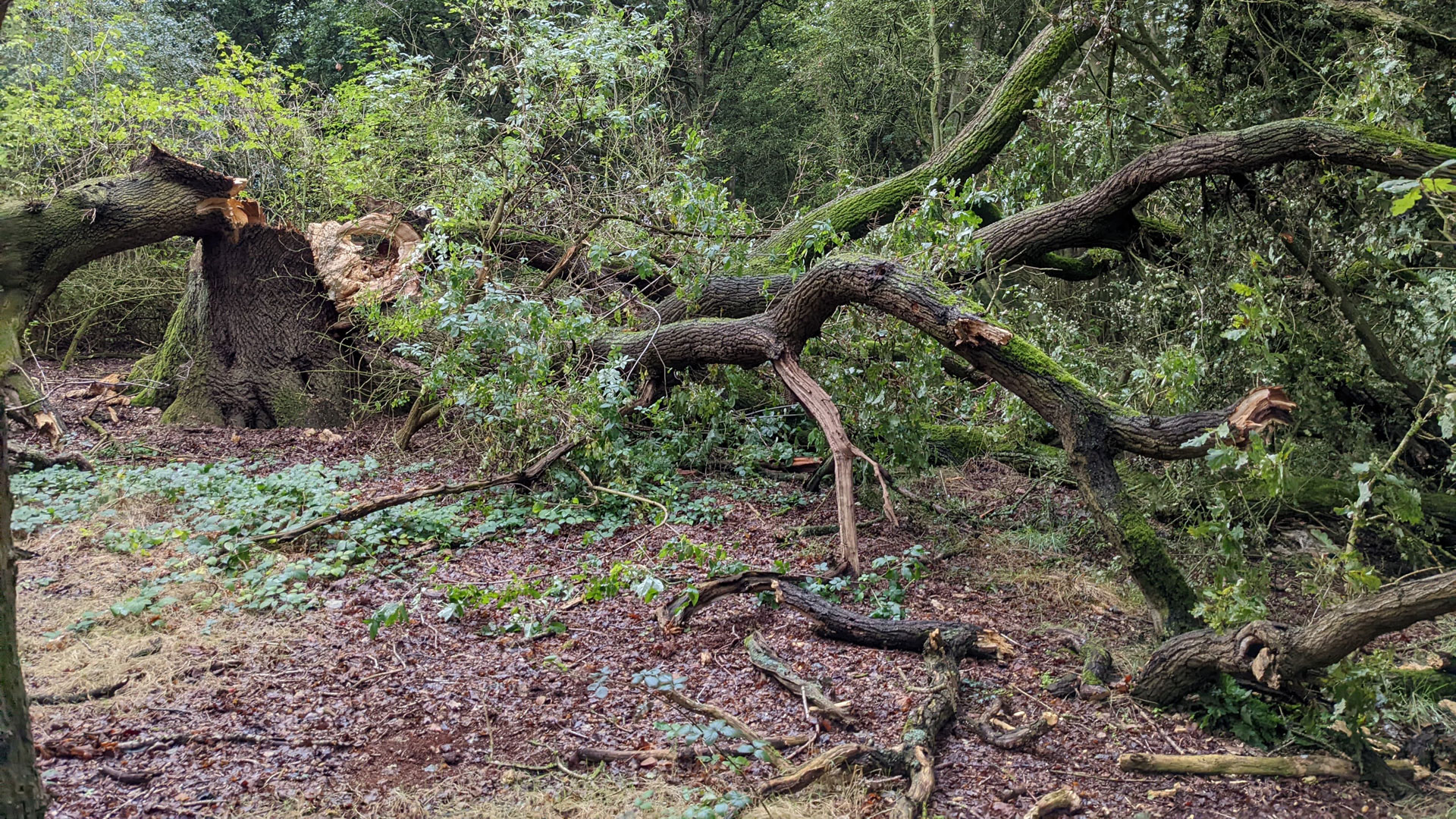 A huge oak tree at a family farm near Lincoln, believed to be at least 500 years old, fell last night in what was an emotional day for the UK following the sad death of Her Majesty Queen Elizabeth II.
Thomas Wilkinson's family have owned Decoy Farm off Skellingthorpe roundabout for hundreds of years, back to the early 1700s.
The woods are ancient oak woods with a decoy pond in the middle which is an ancient monument.
The family's huge oak tree in the woods, which had a circumference of 5.5 metres, was "hollow and dying, but beautiful" before it fell on Thursday evening.
Thomas said: "Like Her Majesty The Queen, this tree stood as a symbol of stability for hundreds of years, it stood through Britain's darkest hours and brought great joy to generations.
"Even though it has fallen it has cleared the way for new trees to grow, flourish and which will stand in its place for hundreds of years to come."